Spotcheck: Bali, Indonesia
I wanna start this whole entry off by saying, playing a party like this was literally never in the plan. I started DJing to make my friends in Chicago dance. When I moved to HK, I thought it would be fun to try and get a few gigs out here just to say I did it. In July I linked up with a little hip hop crew, their rap group is called Xabitat and the promotion company is called Mama Told Me and it was a wrap after that. We've been making some moves as a collective in Hong Kong ever since and were invited to perform at a Halloween party in Seminyak, Bali. It seemed a little too good to be true, but contrary to the old saying, it wasn't. We were getting paid to stay in literal paradise and perform at an insane party with over 1500 attendees.
I arrived the Friday before the party. I was visiting on a paid artist Visa, so there was a government official there to meet me the moment I got off the plane and got a private escort through immigration. After I made it through, my driver was waiting for me with a sign that said "DJ Fire Aux". Being treated that way throughout the airport was a brand new experience. The driver took me to the artist villa we were staying at, which was provided by the party promoter. It was huge, there were five massive rooms, a wide open chill area, a kitchen and a private pool. There was only two of us staying there, so it was a little overkill, but you will hear no complaints from me. It was late, and although I was hyped to be there, I knew the next day would be a big day, so I tried to get to sleep as early as possible.
The next day was the day of the party, we had to be at the venue early for soundcheck. The venue itself is an incredibly unique situation. It was an abandoned school that was turned into a haunted house rave spot for the party. After just seeing it in the daytime, we all knew the party was going to be wild. Soundcheck was going well, but as events like this go, we hit a few road bumps. One of the DJs wasn't going to make it, so I had to take over some of the responsibility and DJ for another rap group that was performing before my set. I don't mind stepping up in situations like this, because I feel like it demonstrates my value as a dependable DJ and makes it more likely that promoters will continue to book me. Although I enthusiastically accepted my extended responsibility, it made timing for the rest of the day tight and complicated. The venue was an hour away from our villas, so I had to finish soundcheck, get lunch, get ready at the villa and get back to the venue all within a few hours. Somehow, I only showed up a little bit late, and all was good, thankfully.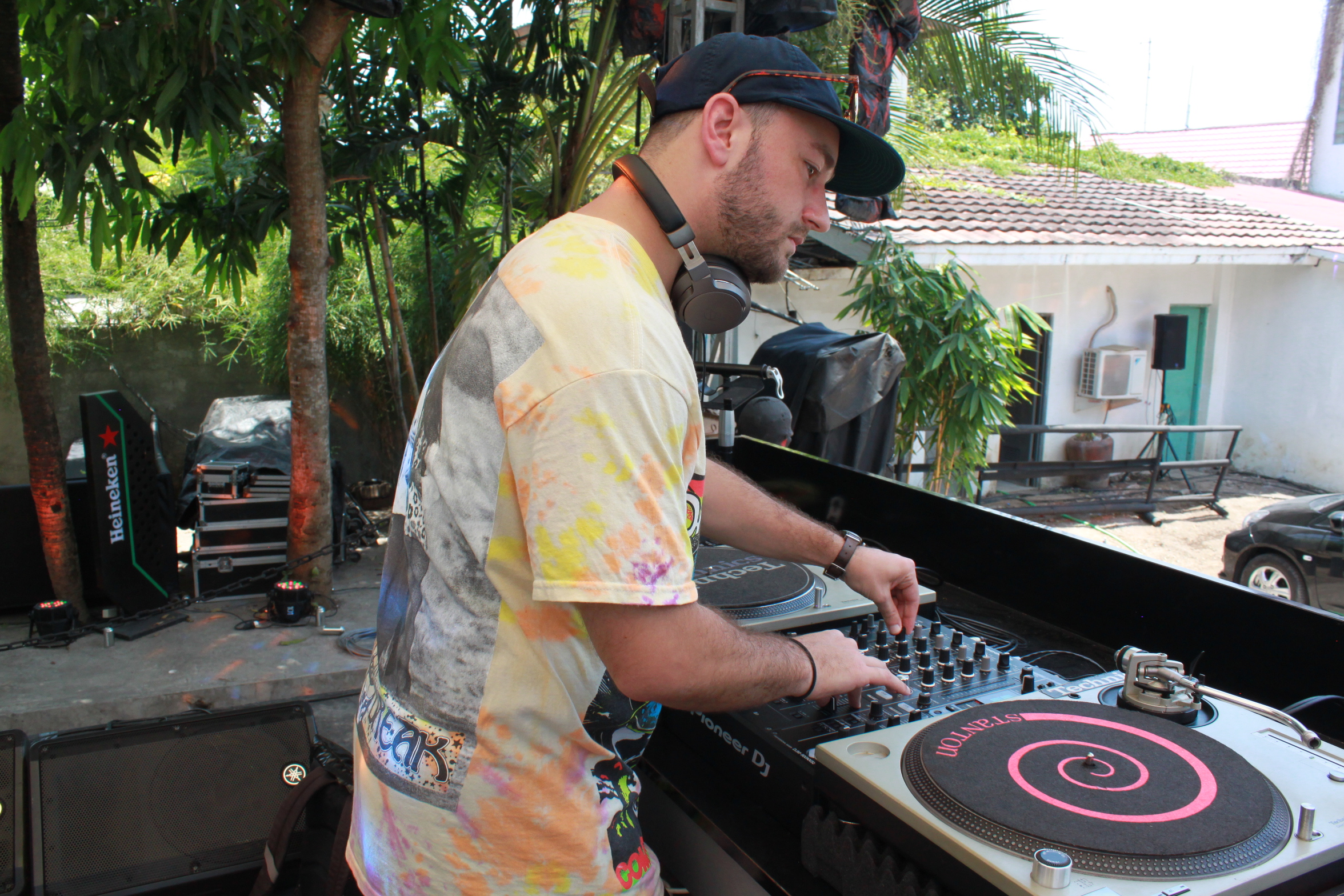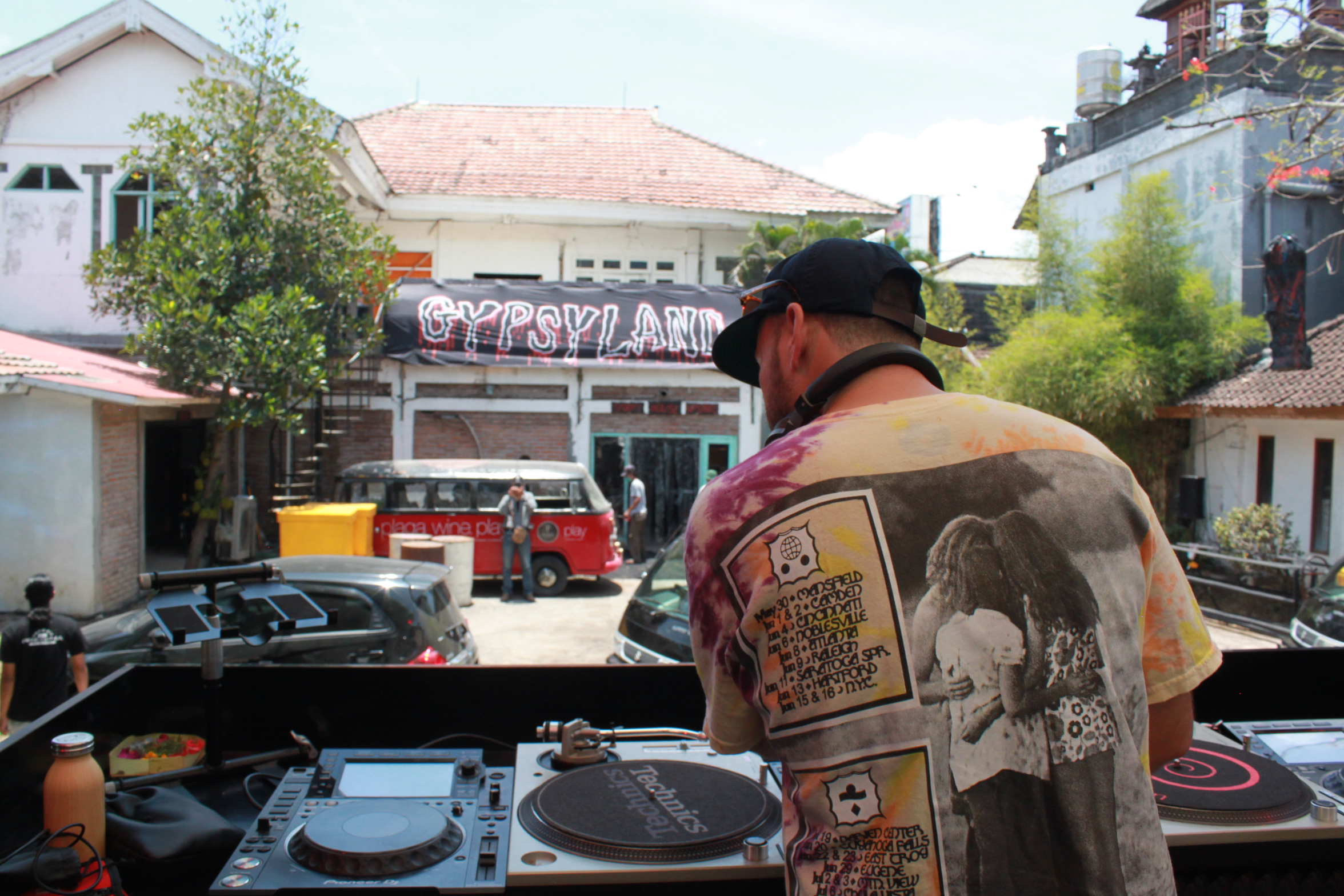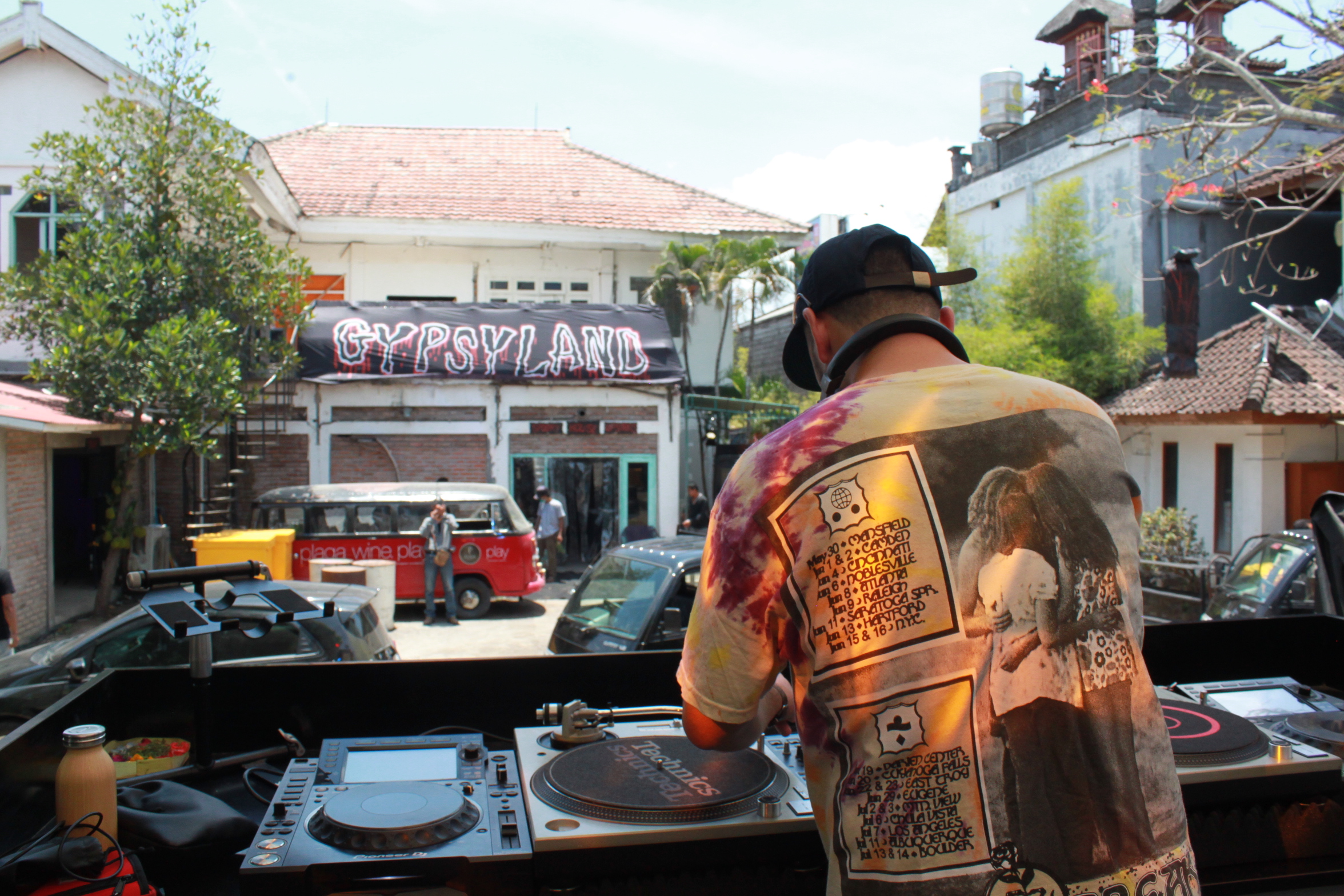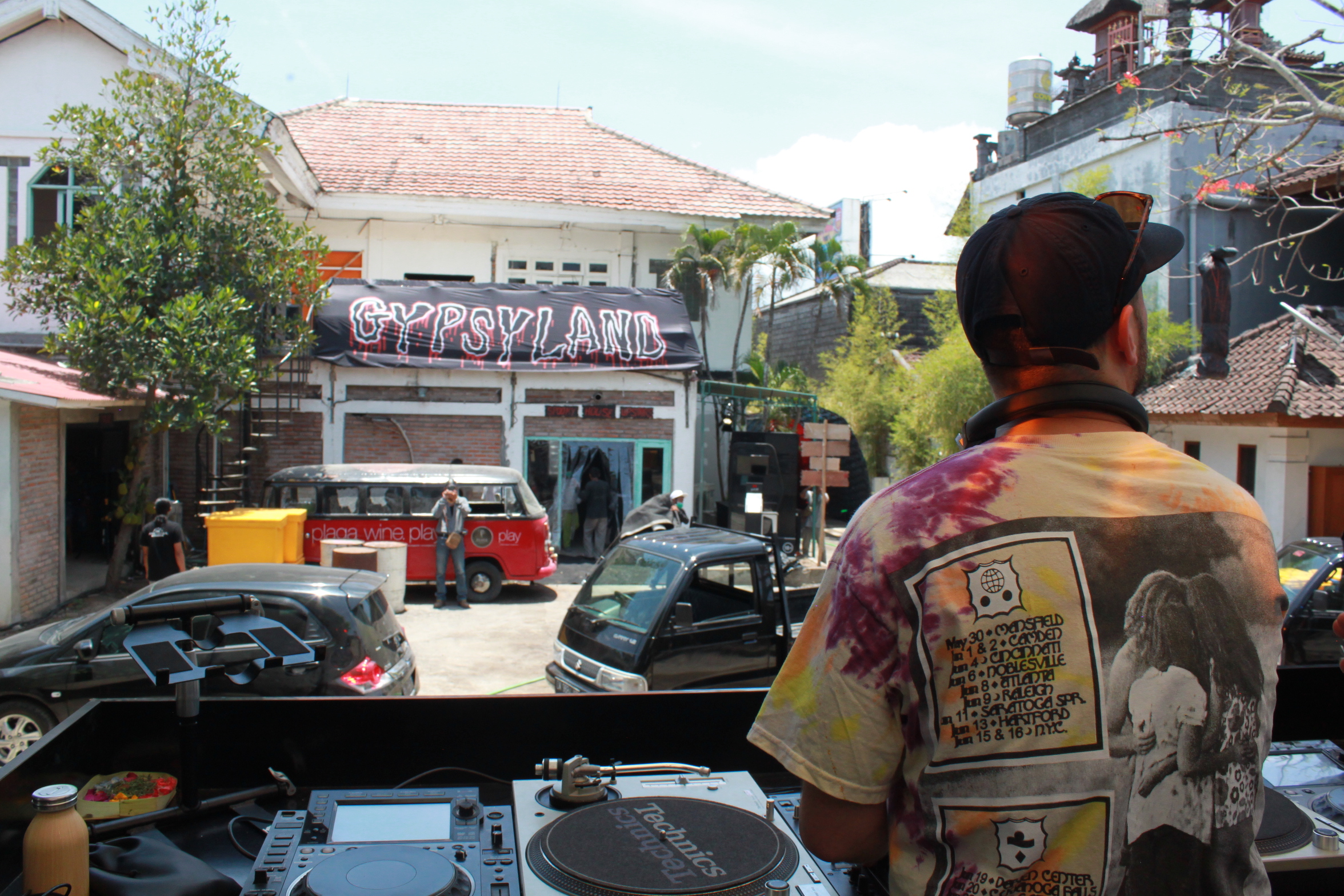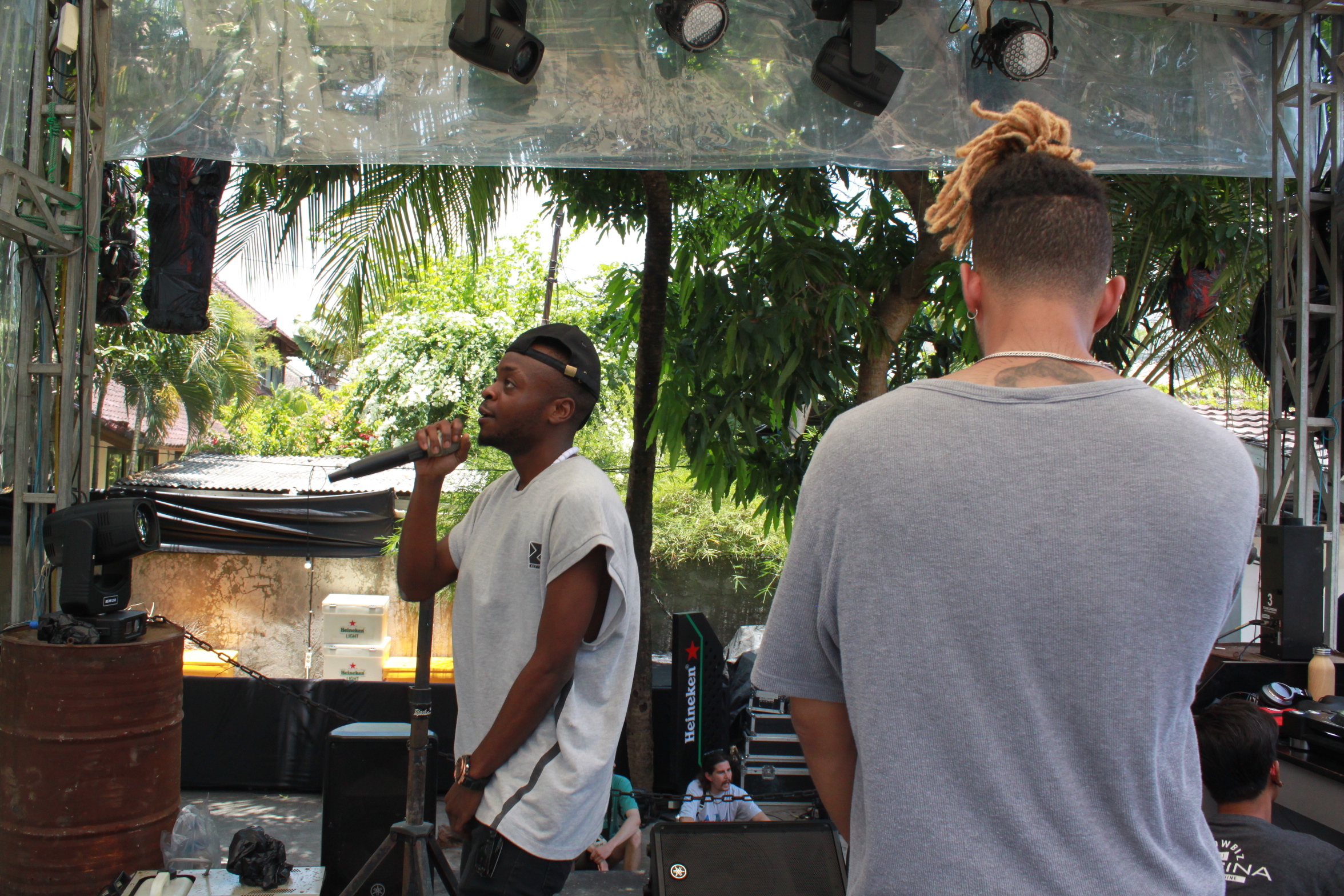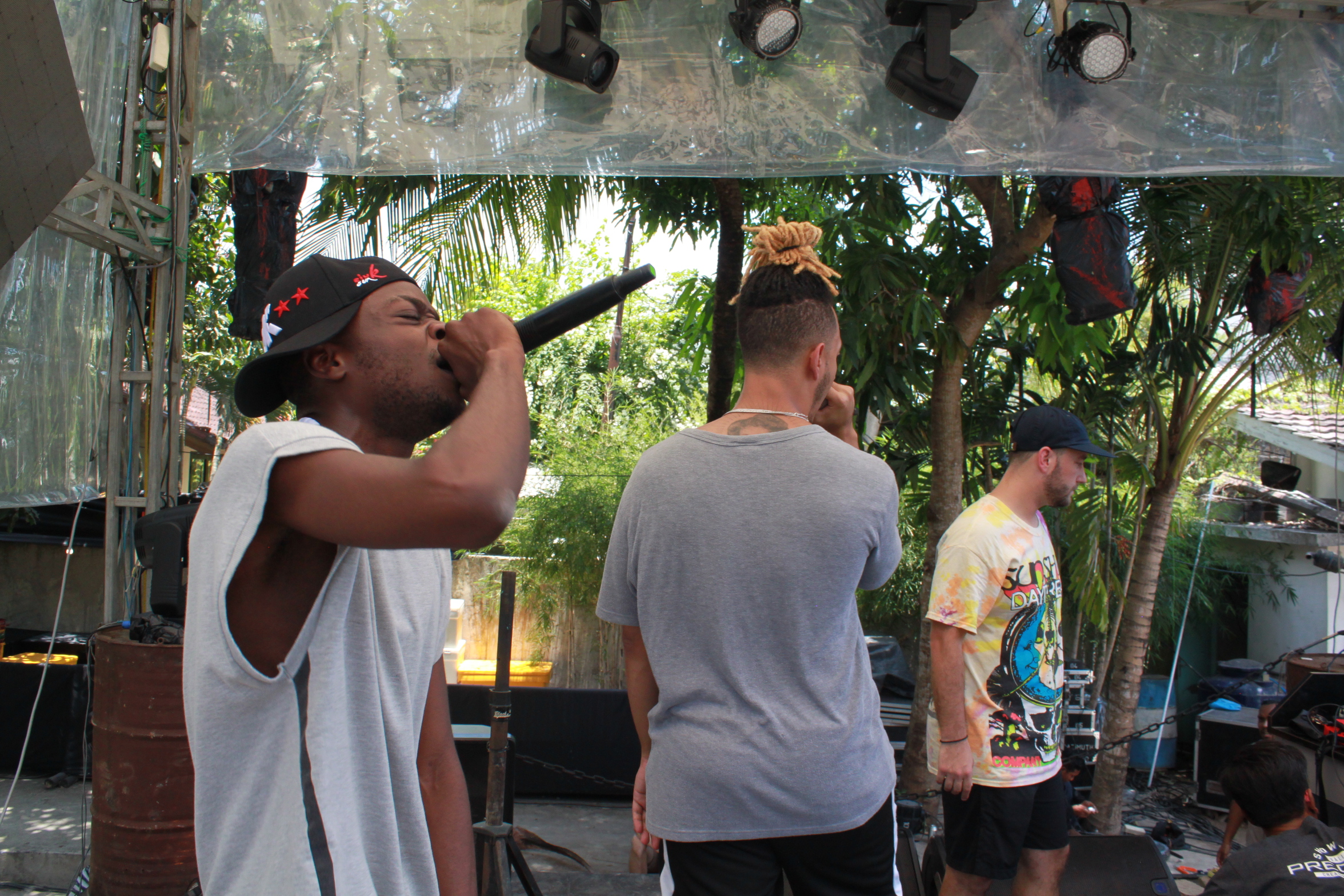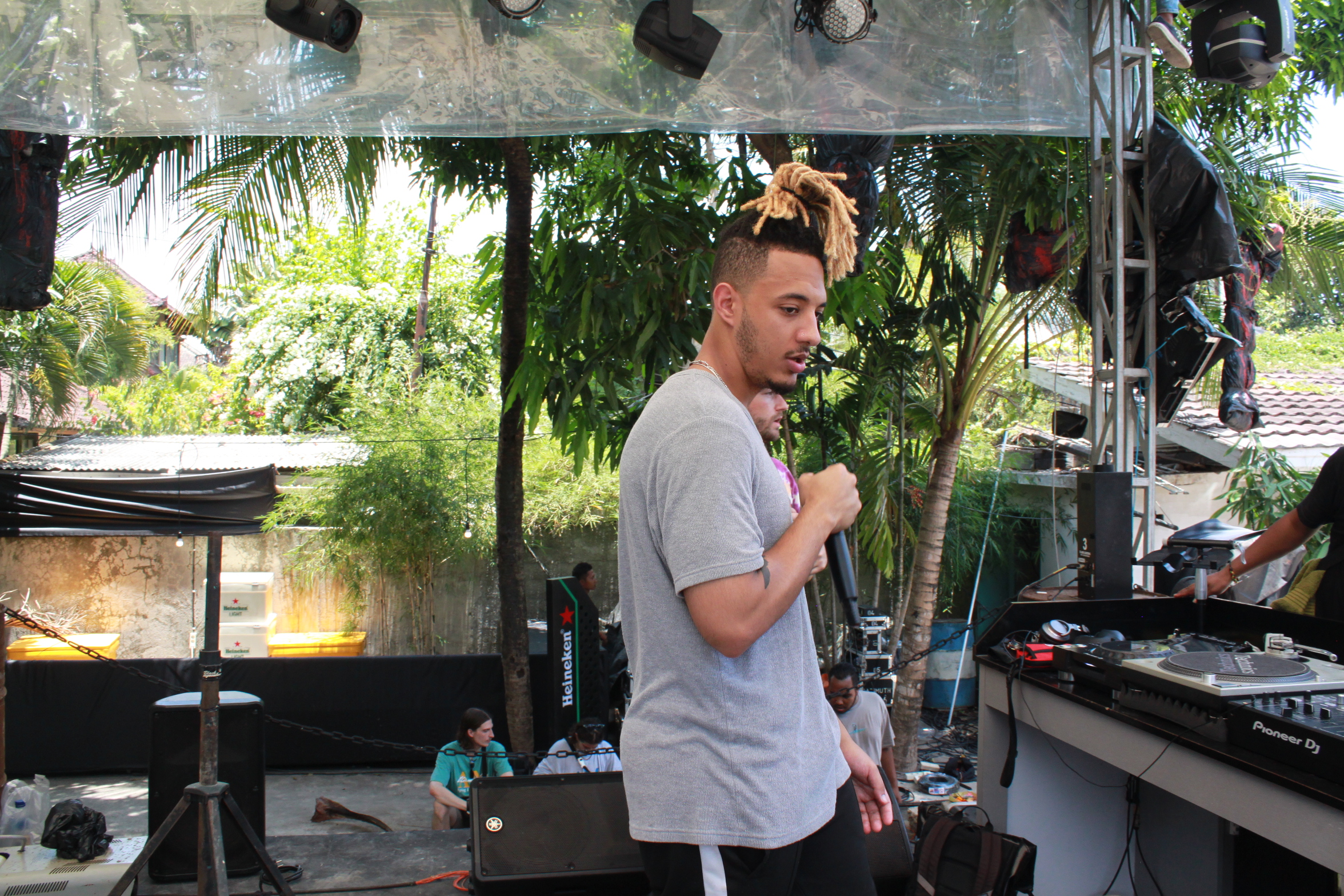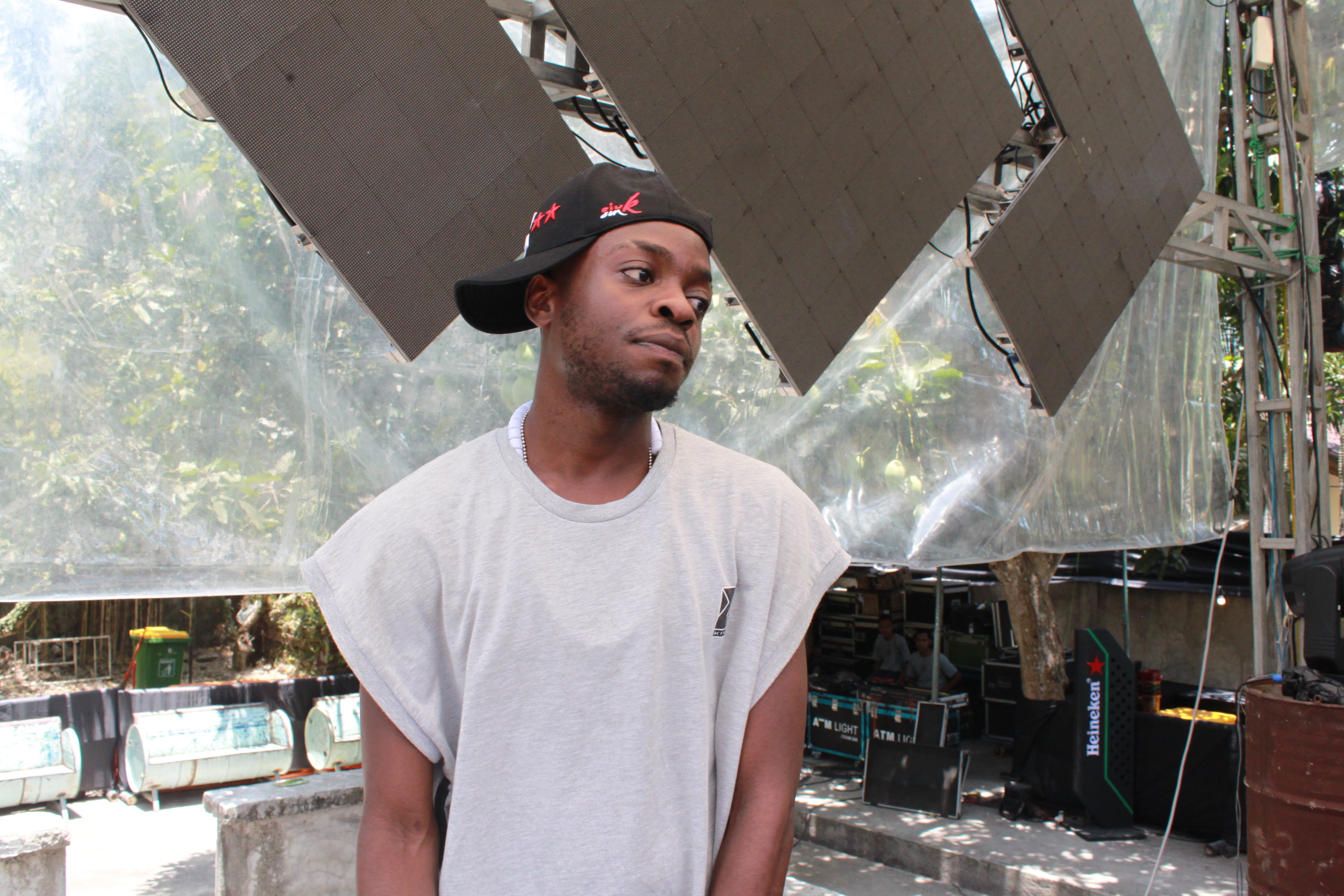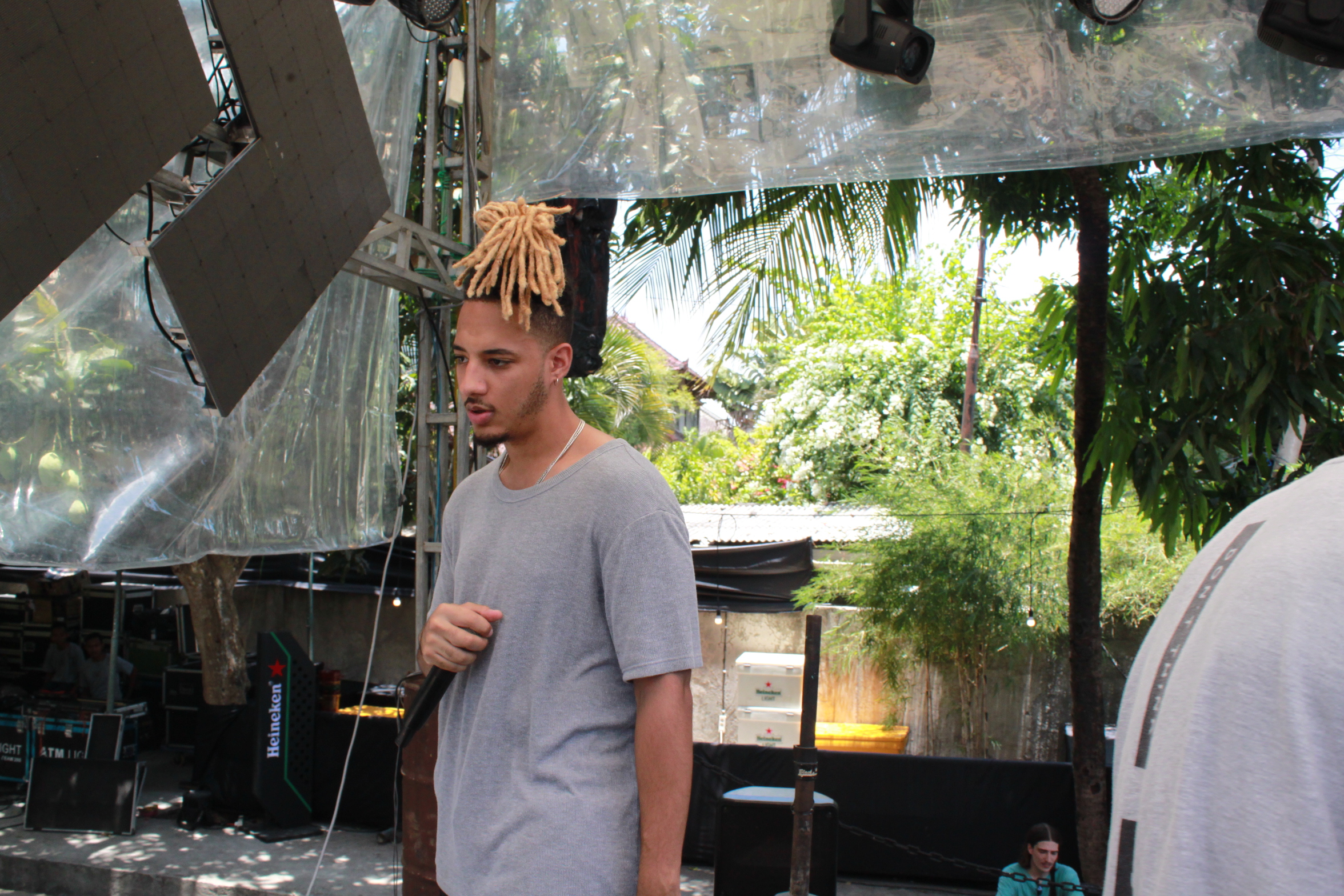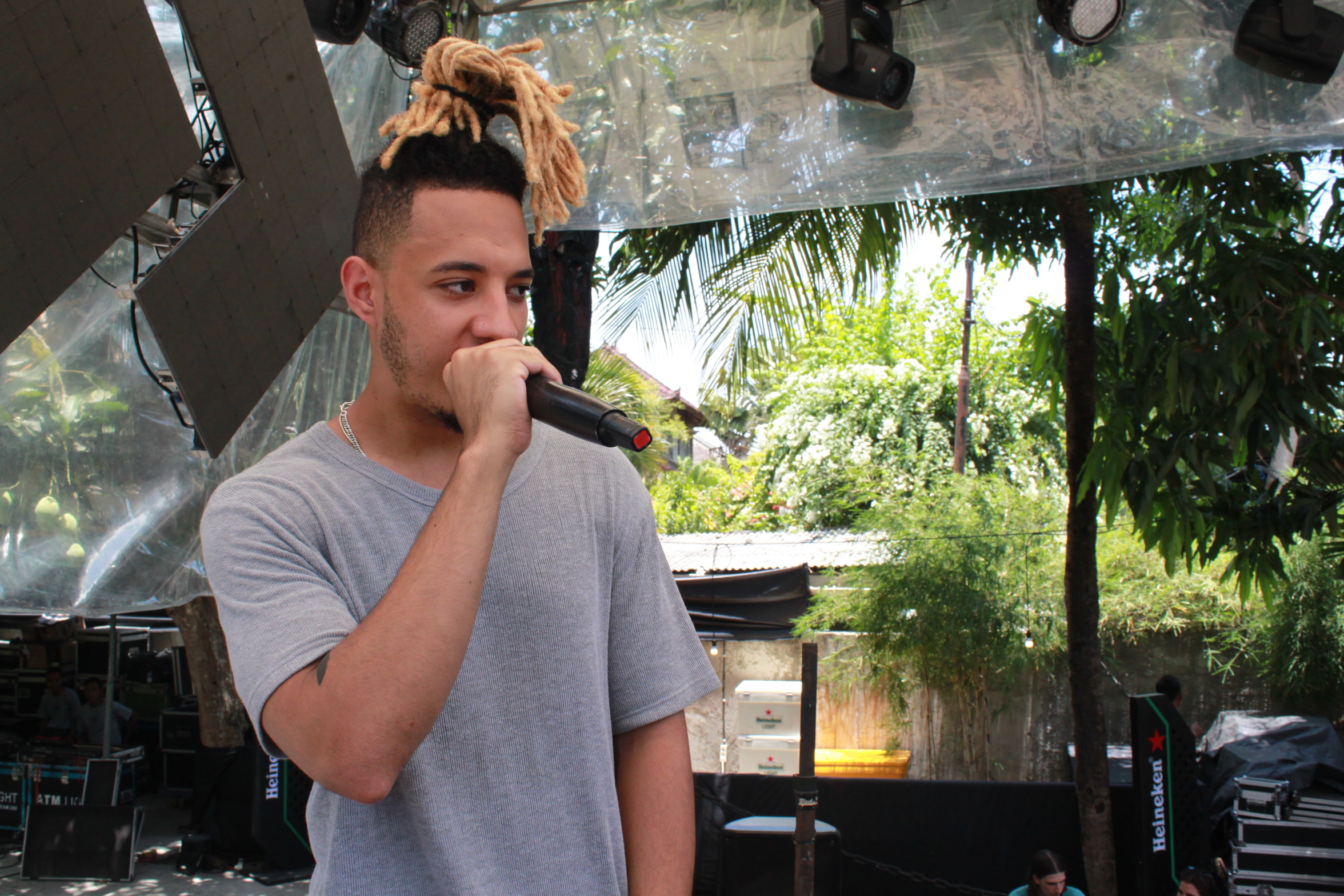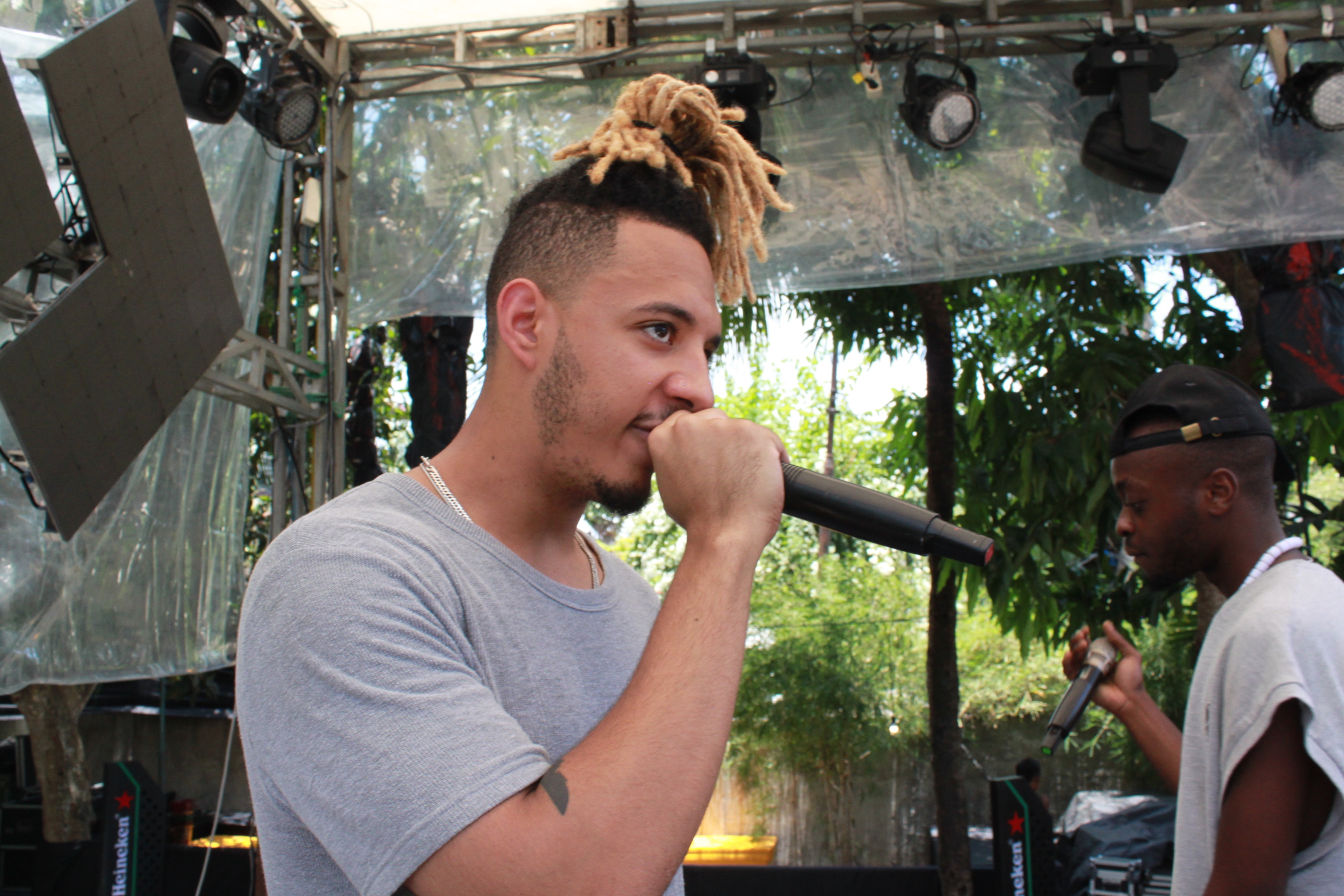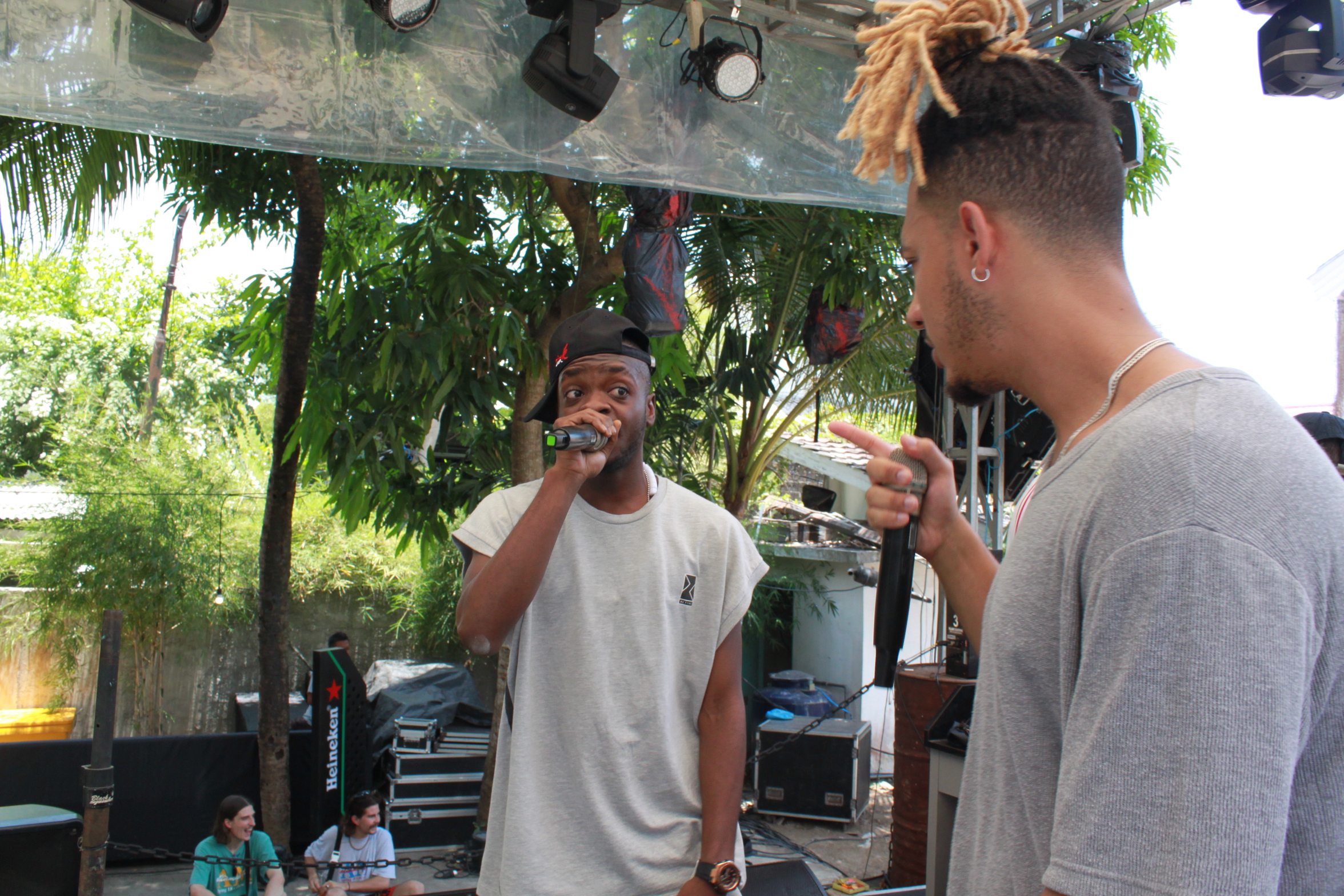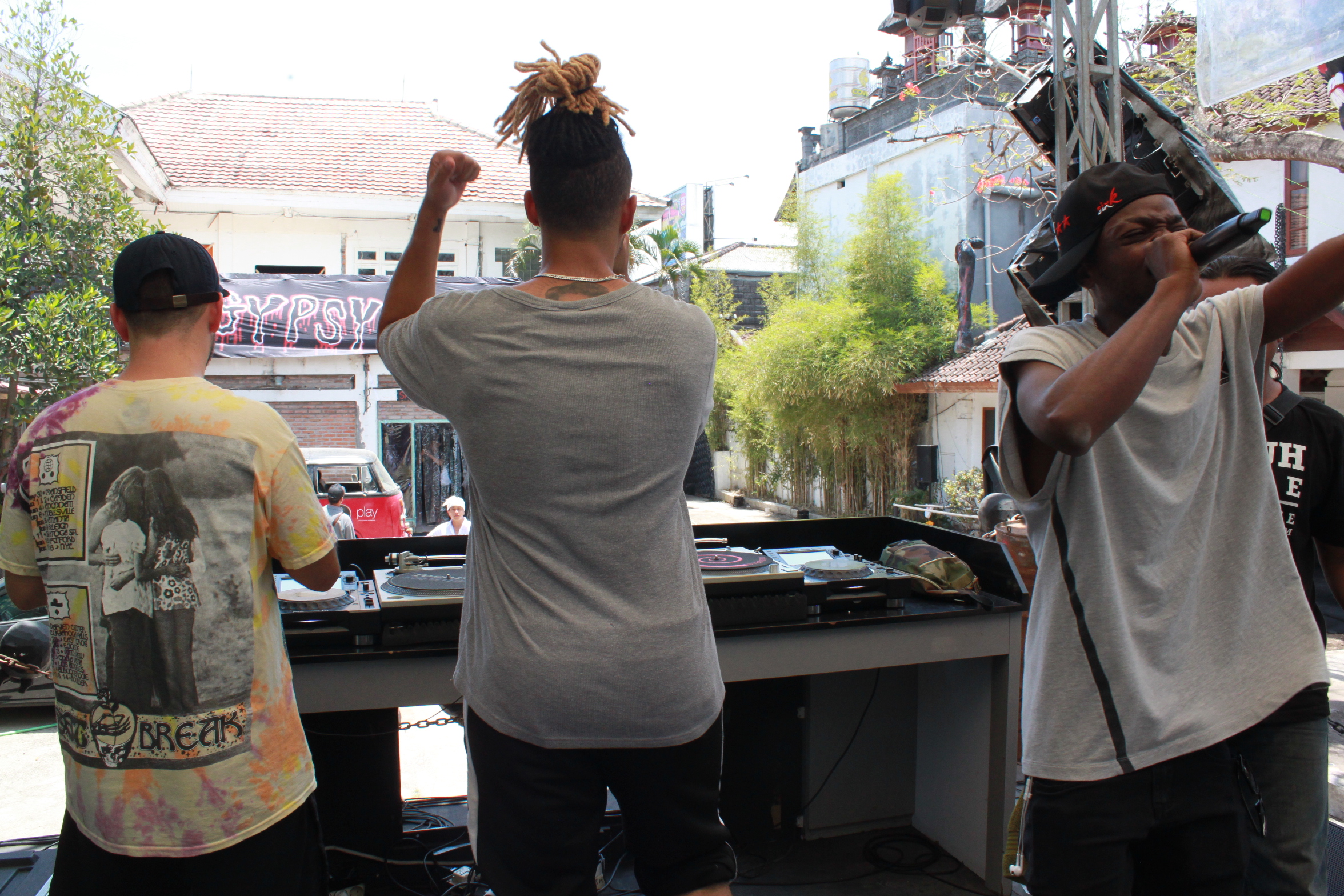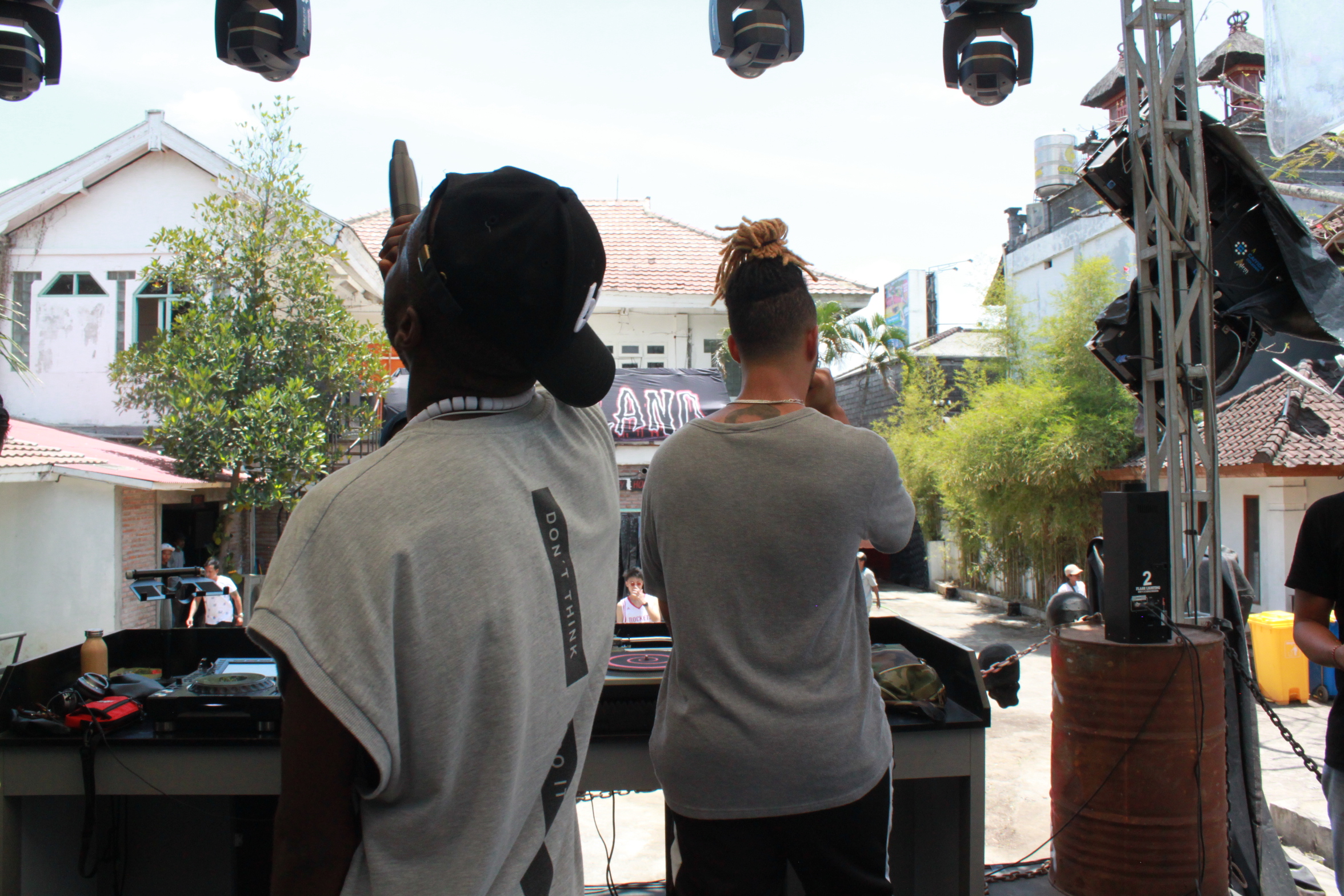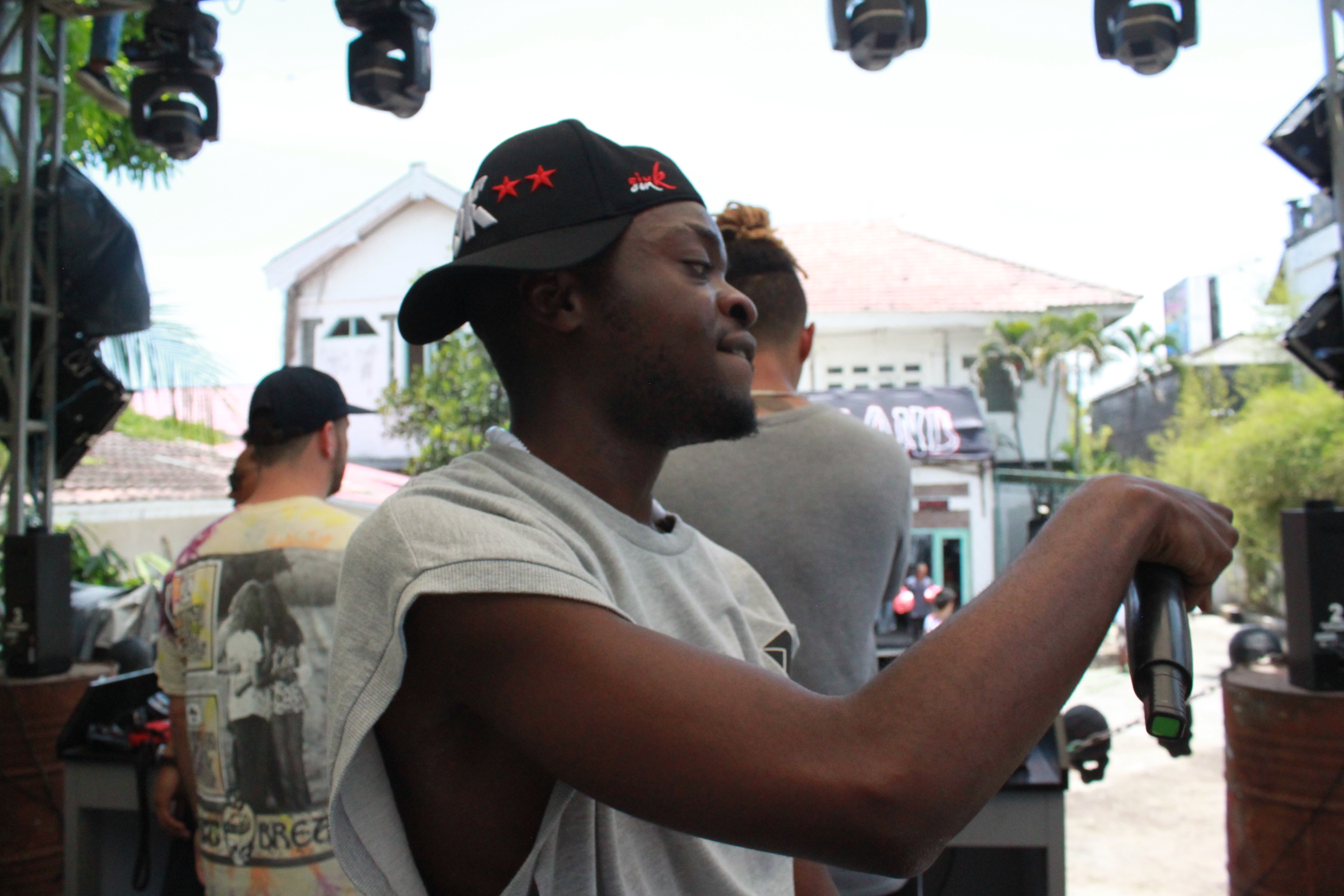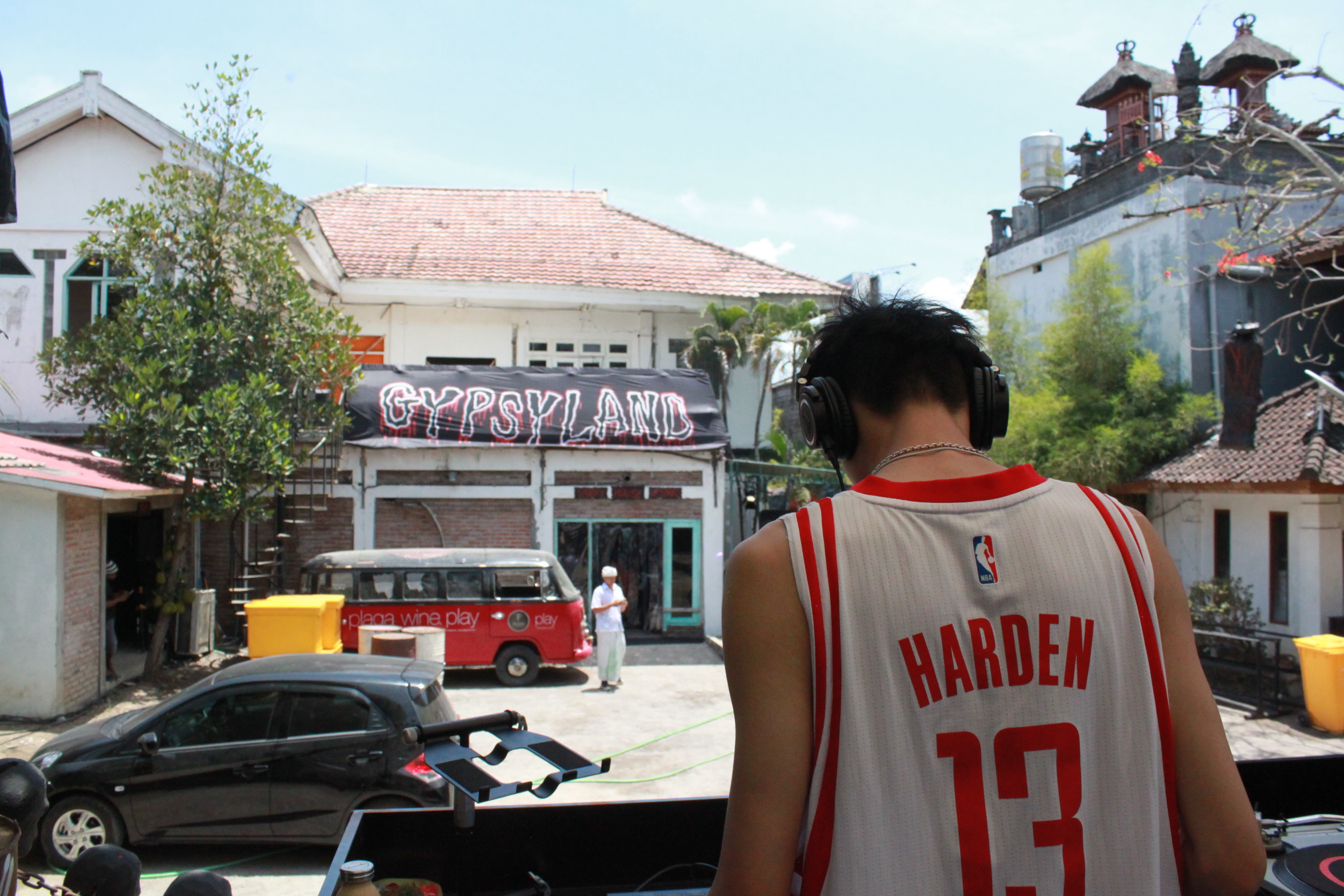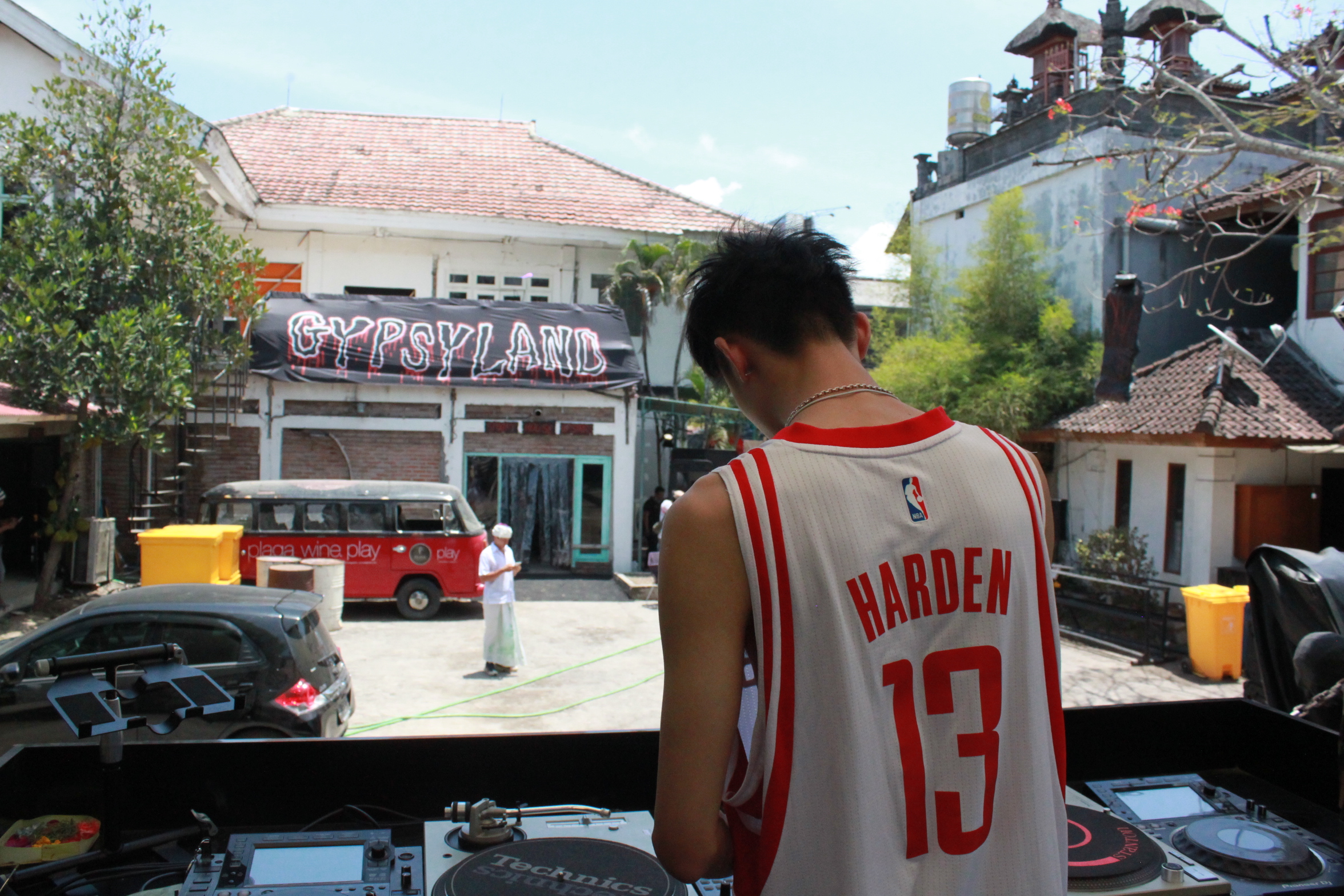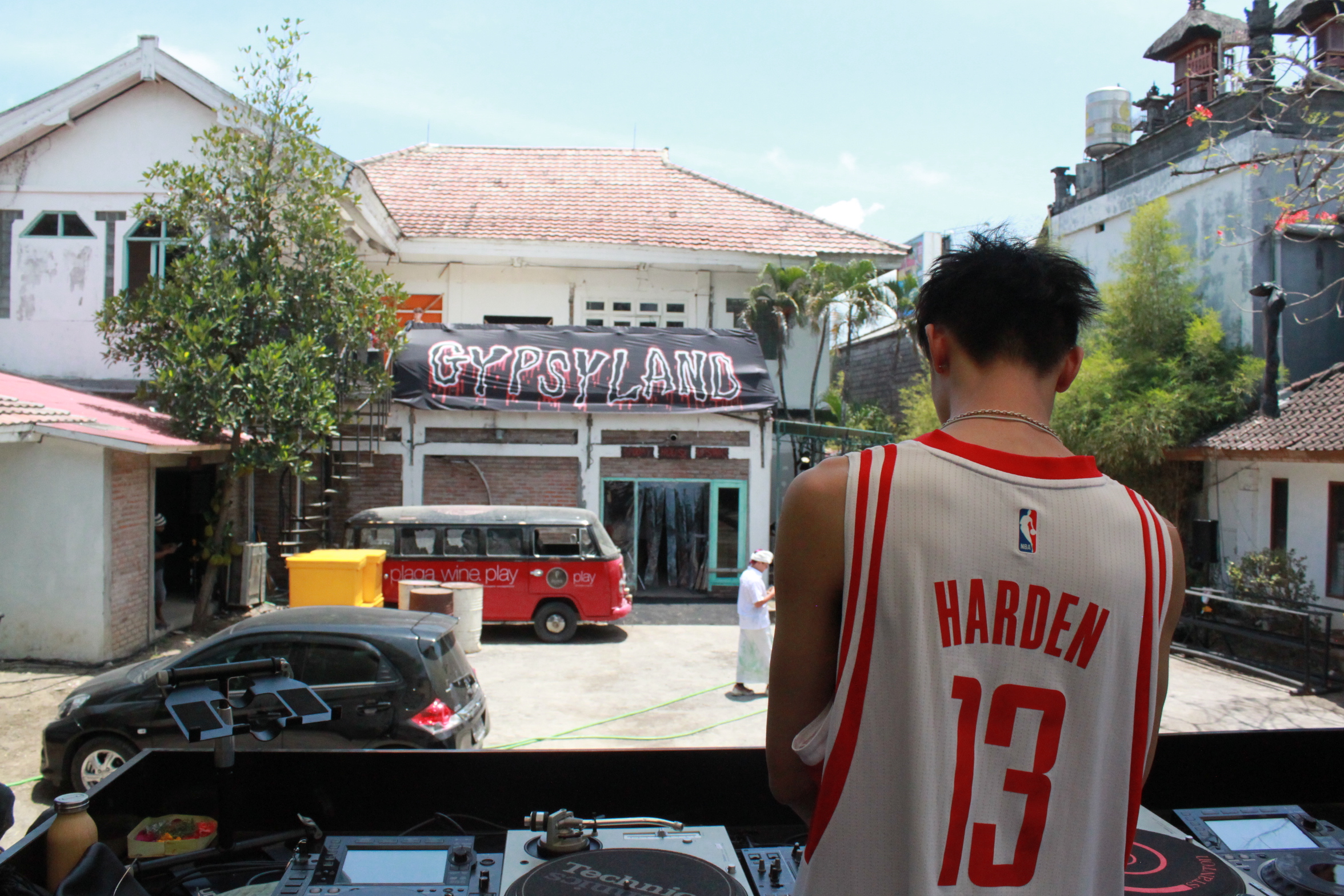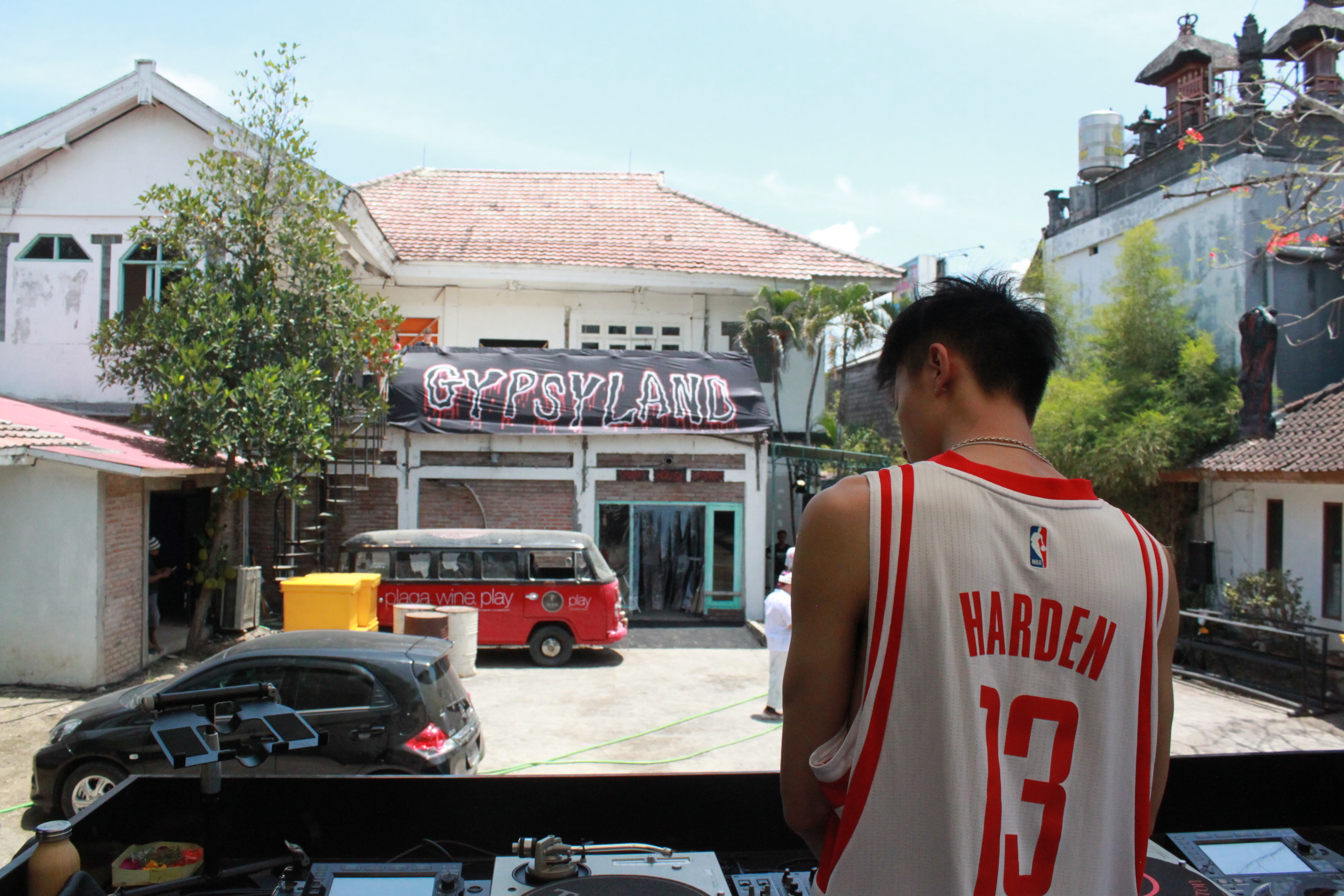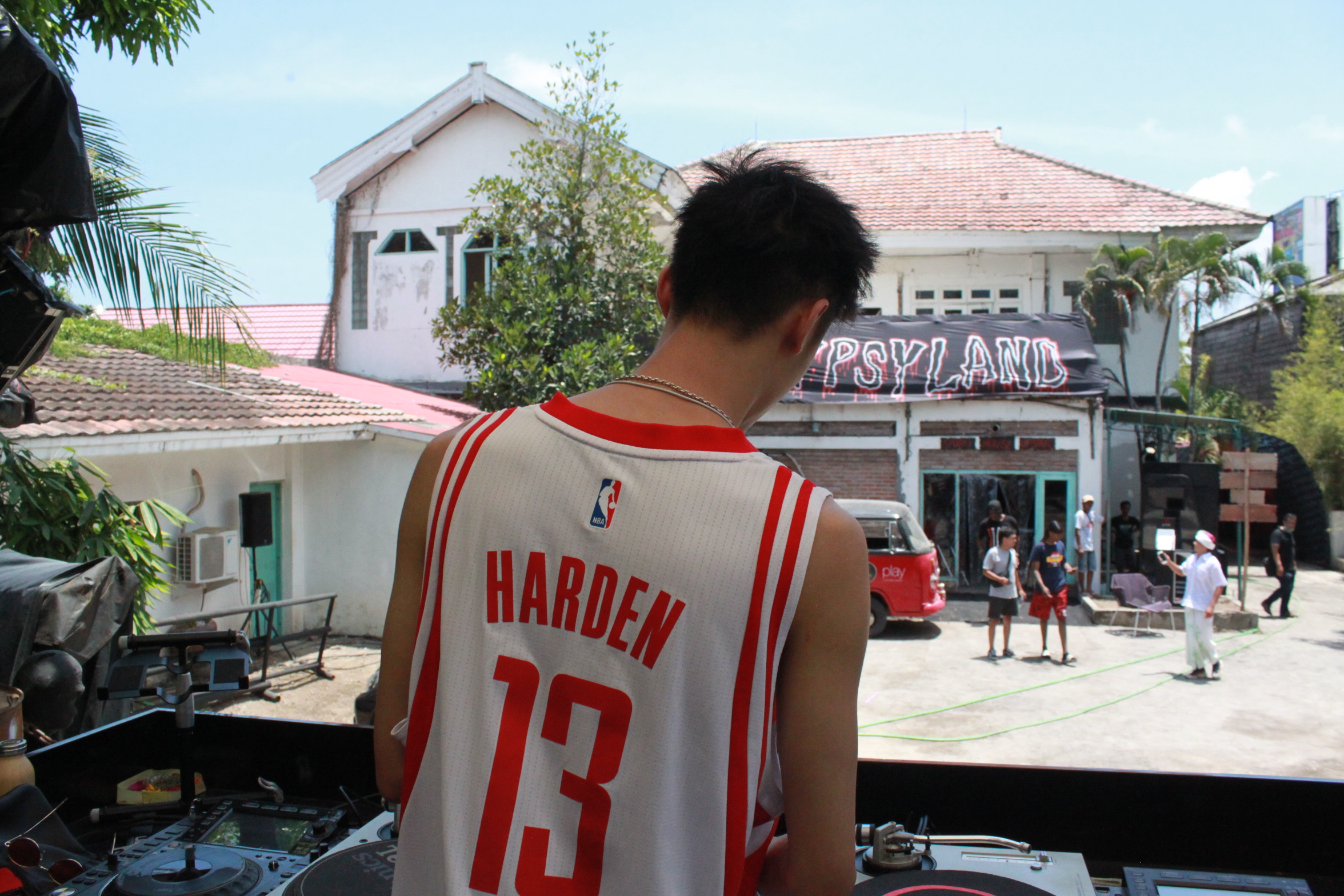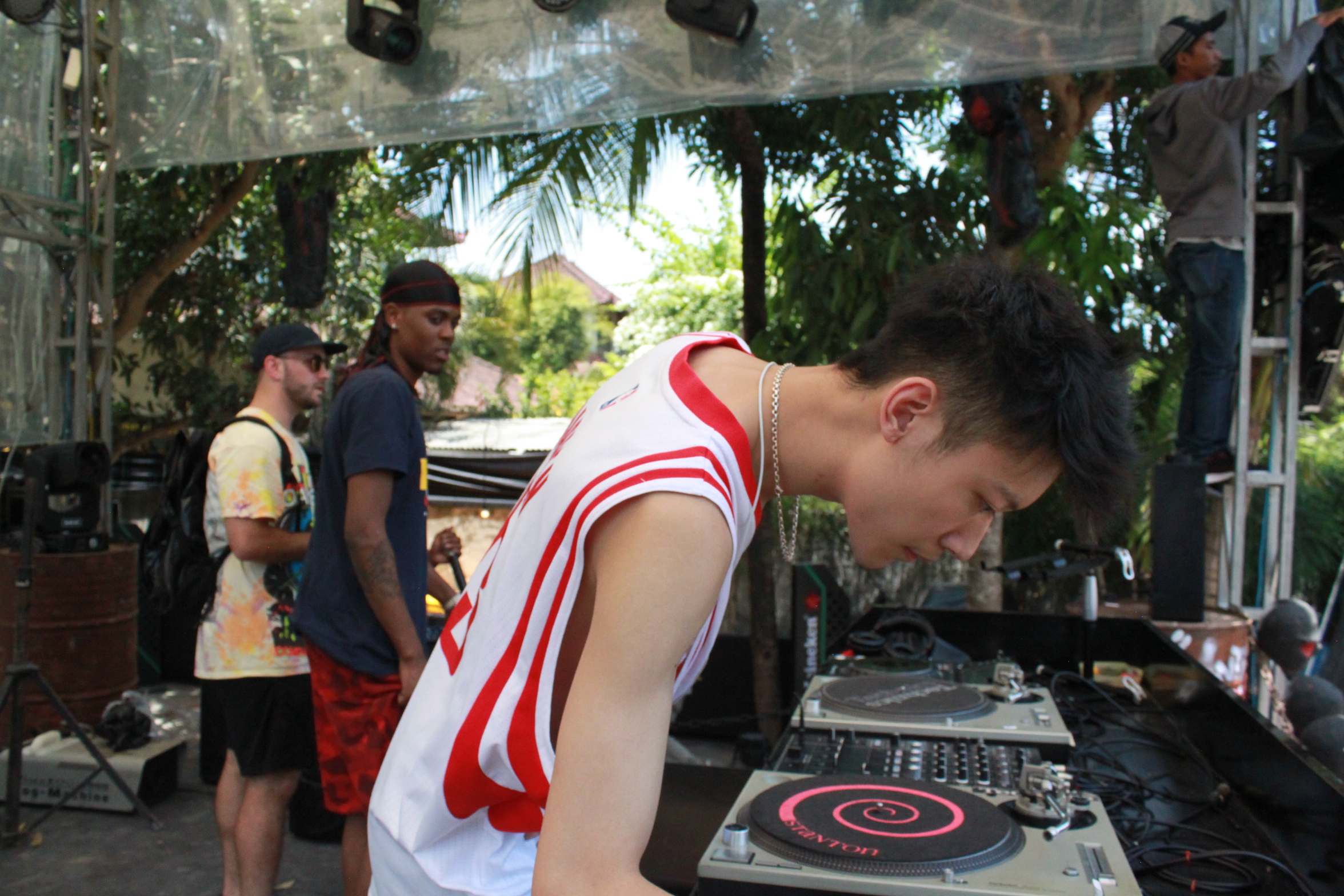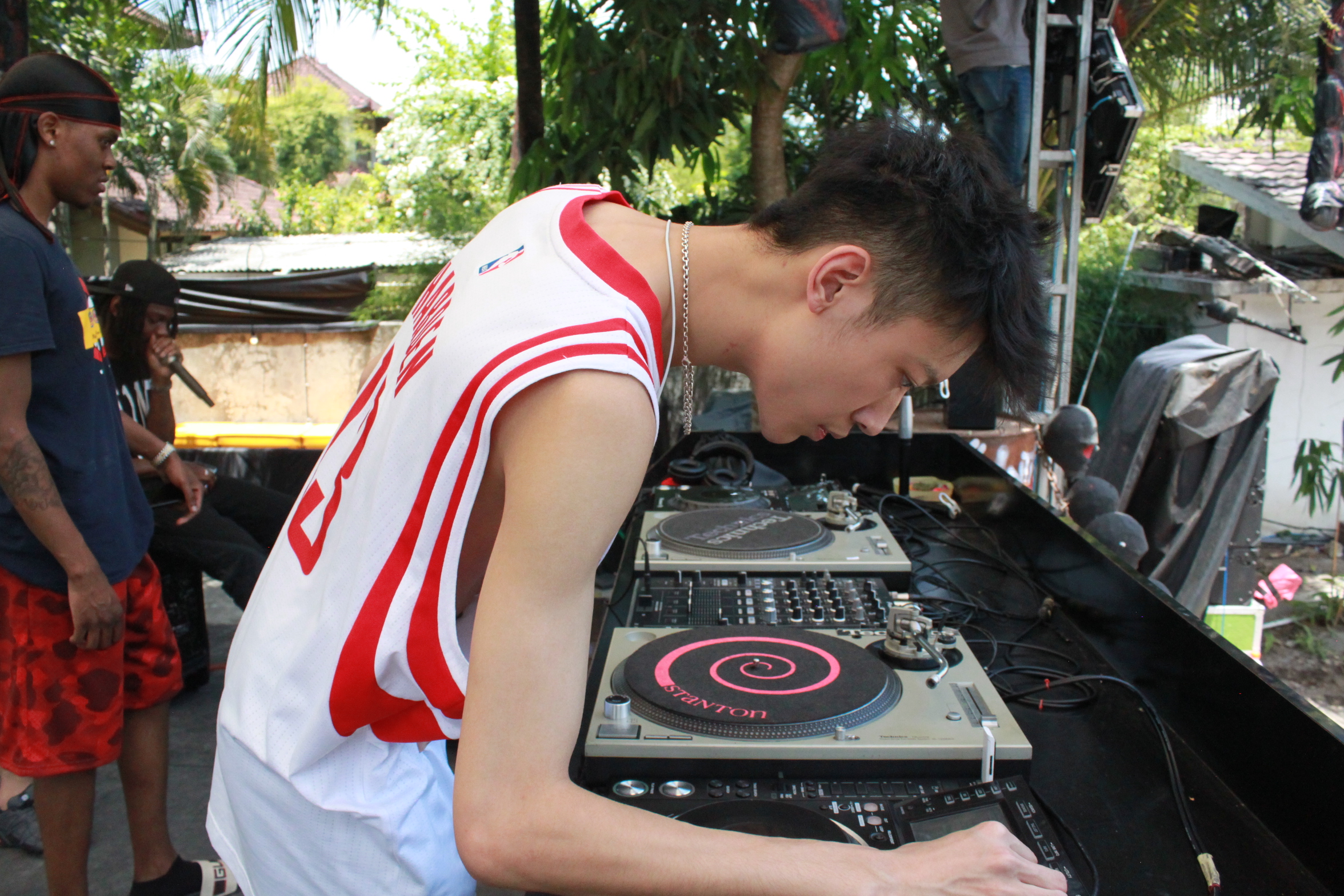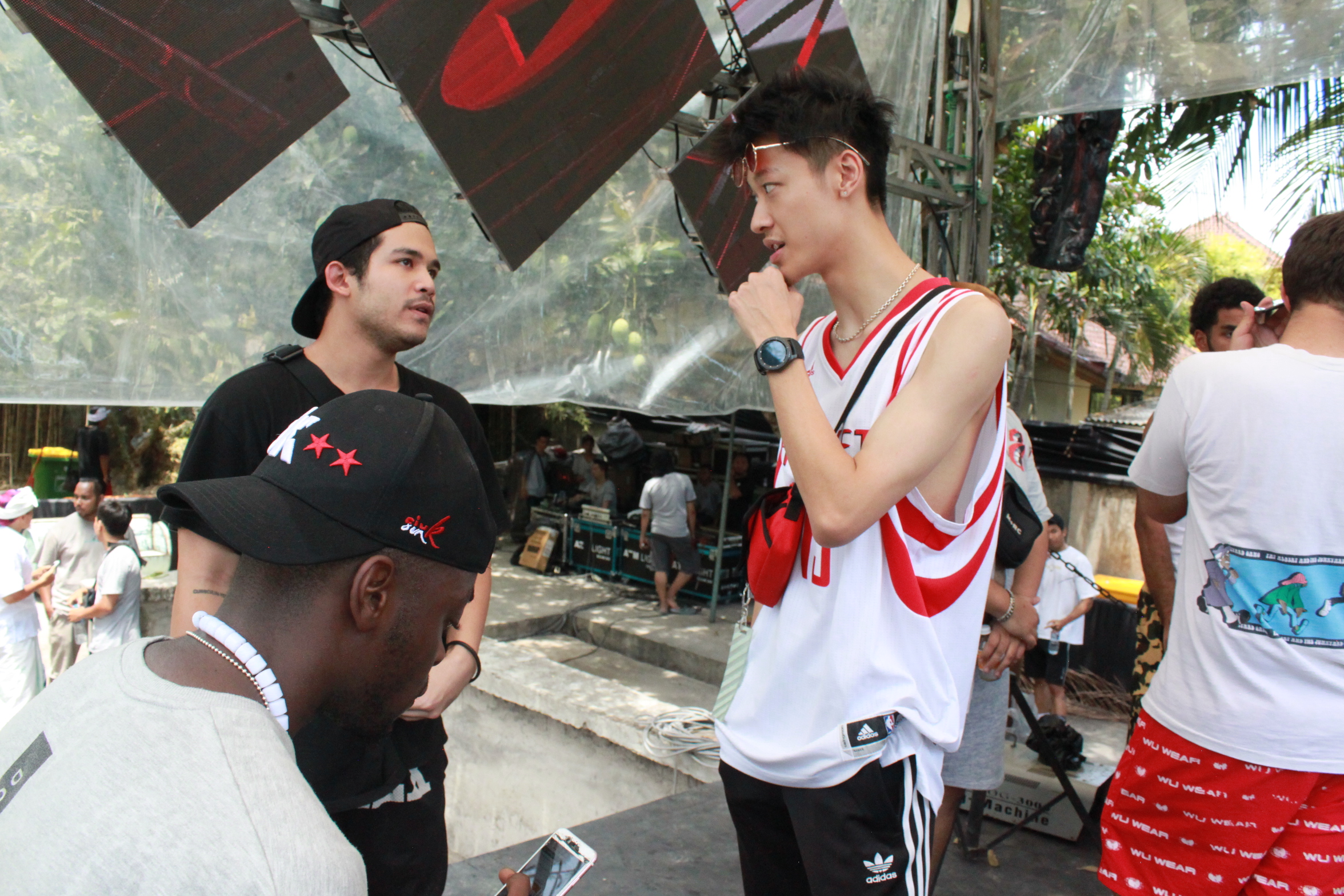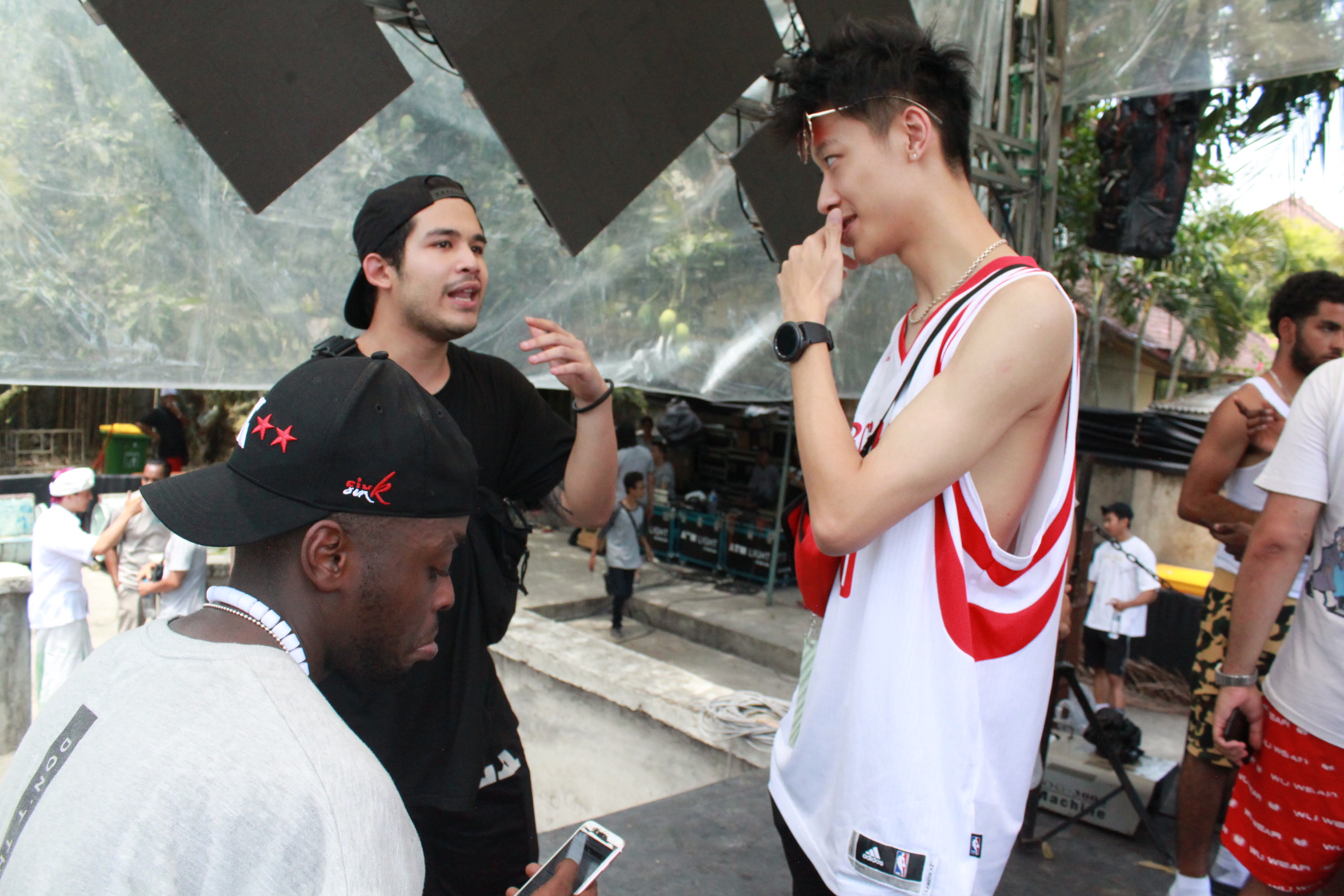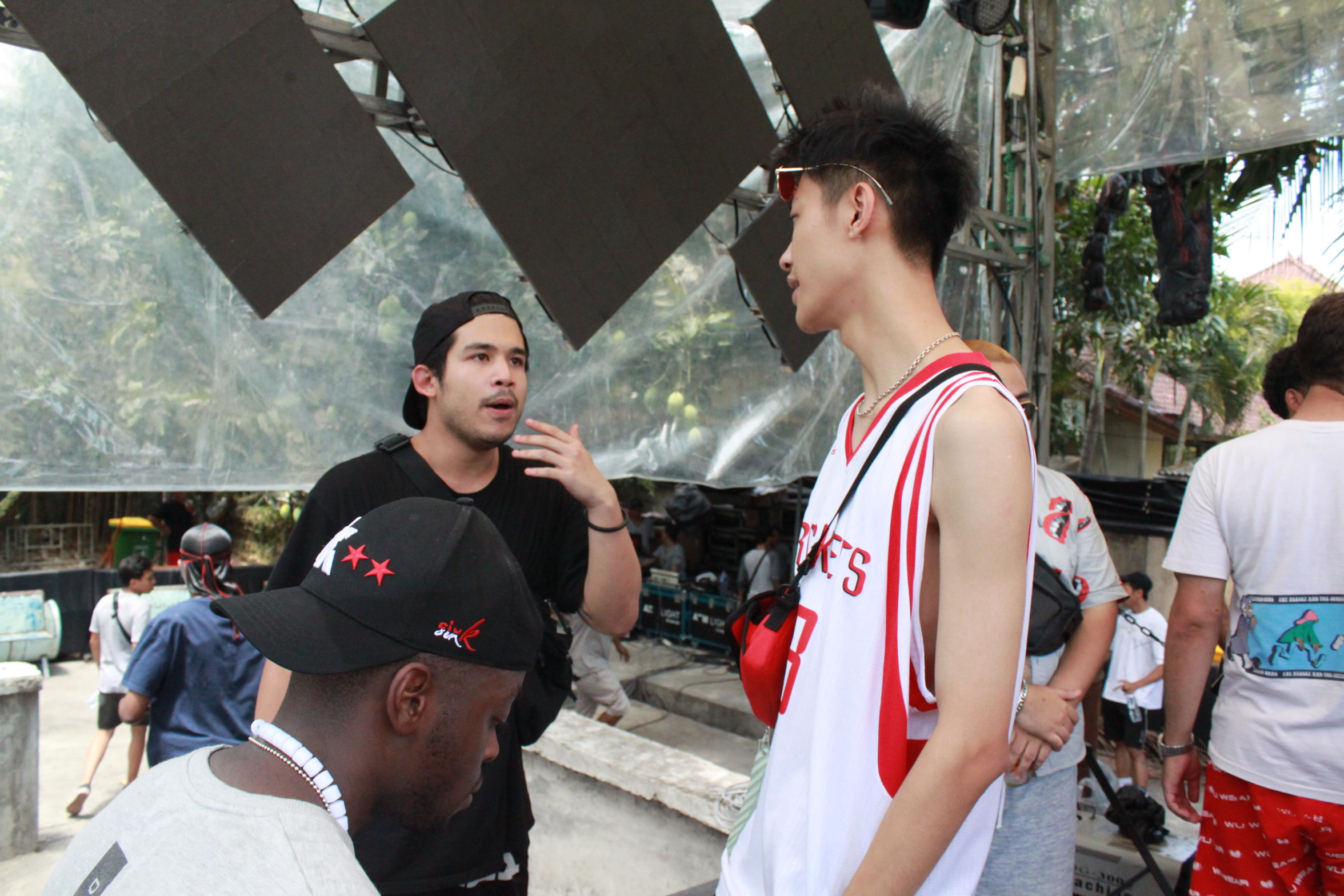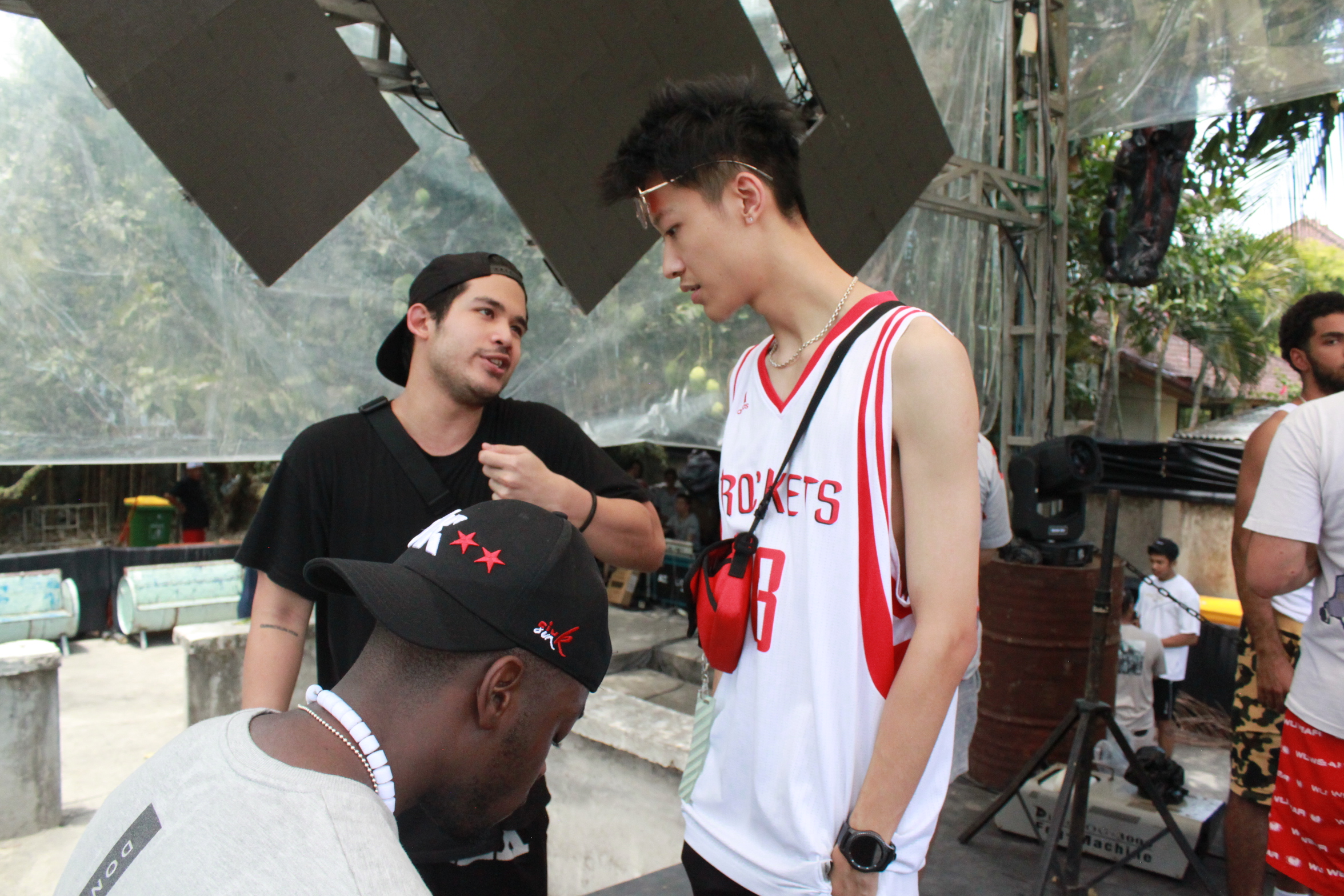 Finally, the party started, albeit a bit slowly. After attendees started to arrive and the main area started to fill up, the live acts were set to go. Unfortunately, the new rap group I was supposed to DJ for, was not a huge hit with the fans. I give them credit, they tried, they just were not connecting with the crowd. People started to wander out of the main room into the smaller side rooms and became uninterested in the party. The main promoter throwing the whole party was, understandably, stressed the fuck out. About thirty seconds before I'm about to DJ the biggest set of my career so far, he came up to me and said it was entirely my responsibility to turn the party around. No pressure though, right? No. I somehow kept it cool, calm and collected and after about ten minutes increased the crowd and the whole vibe was back on track. I was unconscious throughout my set, it honestly felt like it was a dream. Looking out into a massive sea of people all dancing and vibing out to your musical curations and mixing is such a beautiful thing that I am so thankful I have had the pleasure to experience. It was a sold out event, and the cap was at 1500 tickets. So, including the guest list and people that probably snuck in, there was definitely well over 1500 people in attendance. After my set, it was Xabitat's turn. Their performance was a 180 degree change from the first rap group. They engaged the crowd and turned up and it was amazing. They crushed it even with one of the crew missing (visa issues), and I was so happy to share the stage with these guys. After our duties were done we got to enjoy the headlining act, and proceed to party until the wee hours of the morning.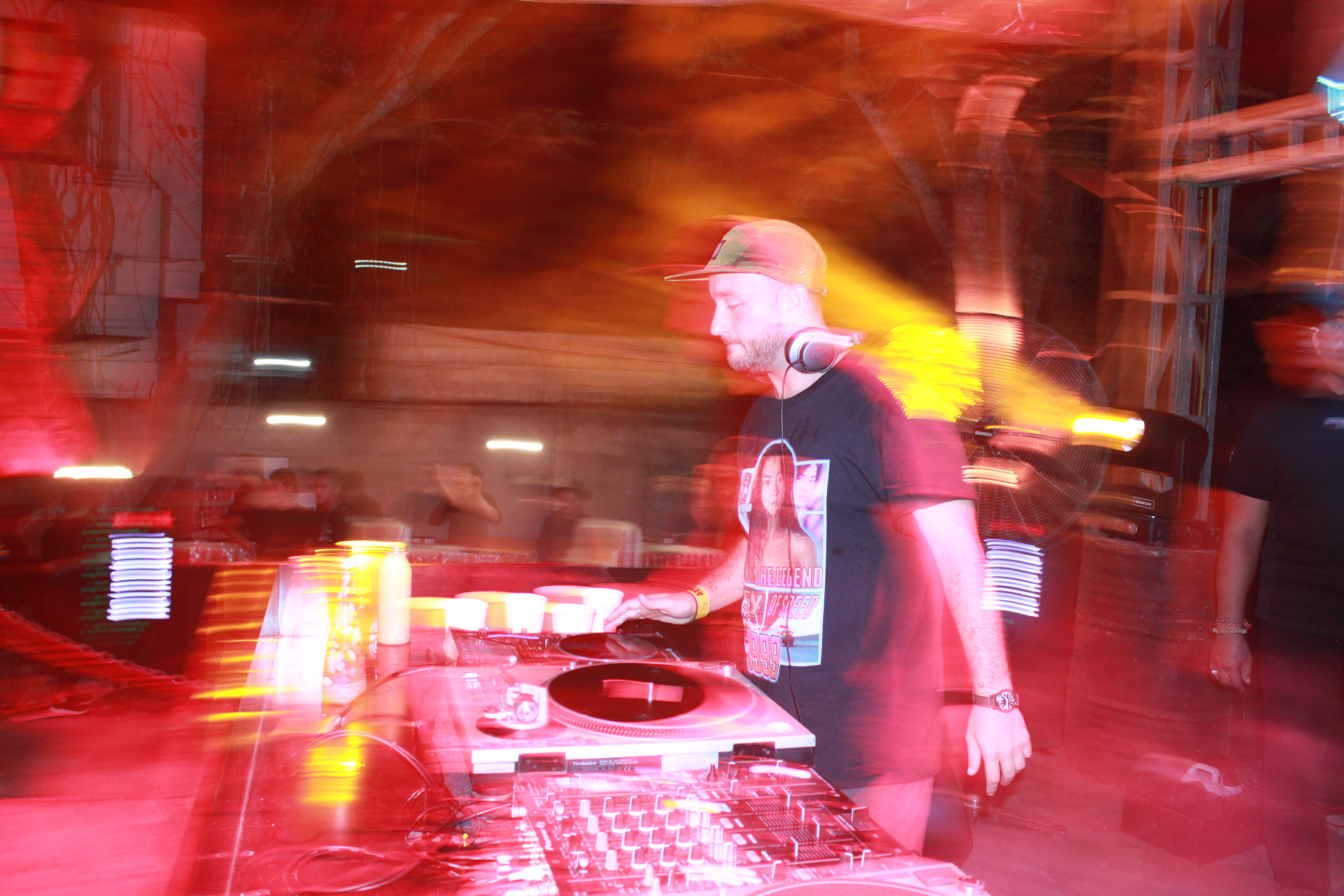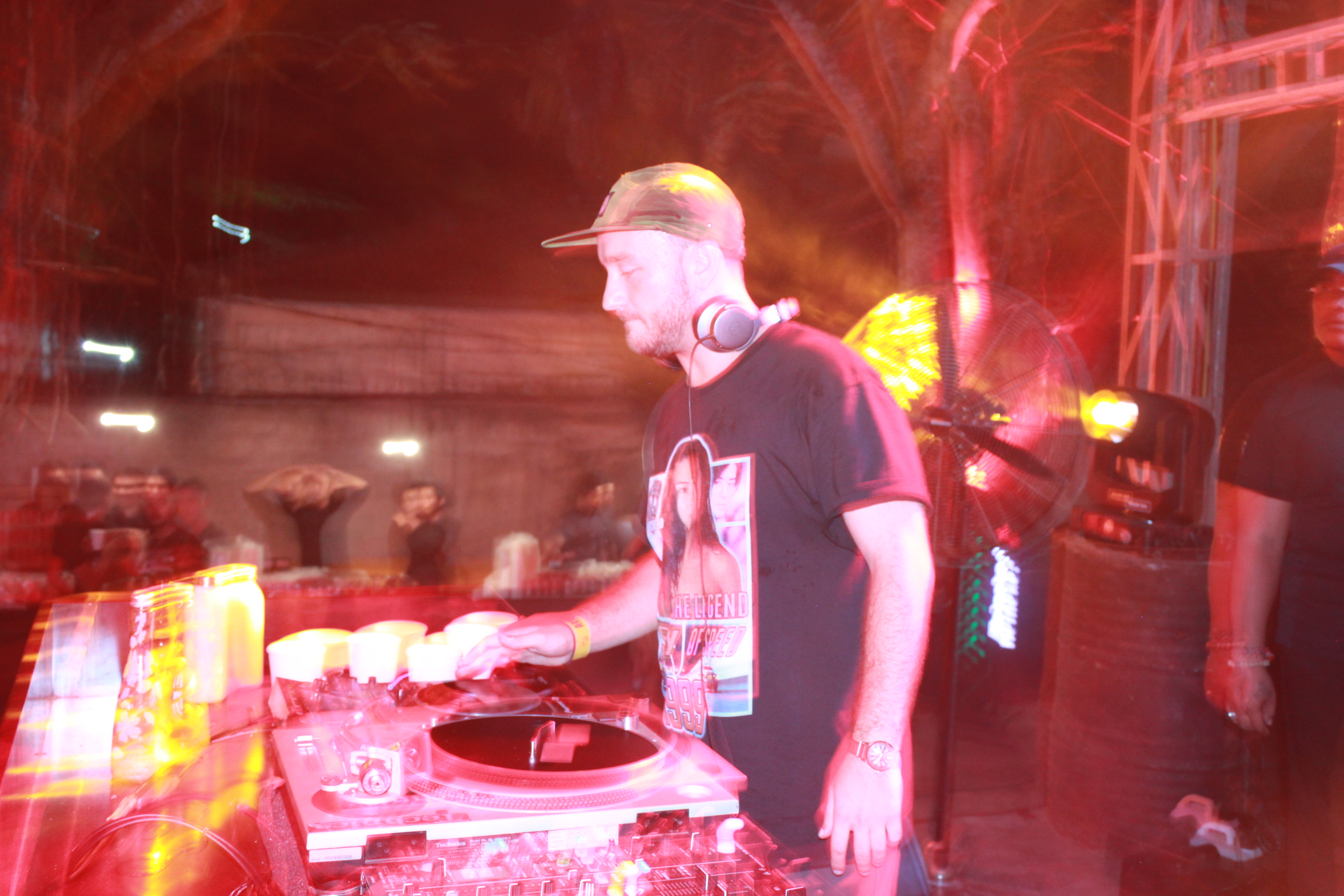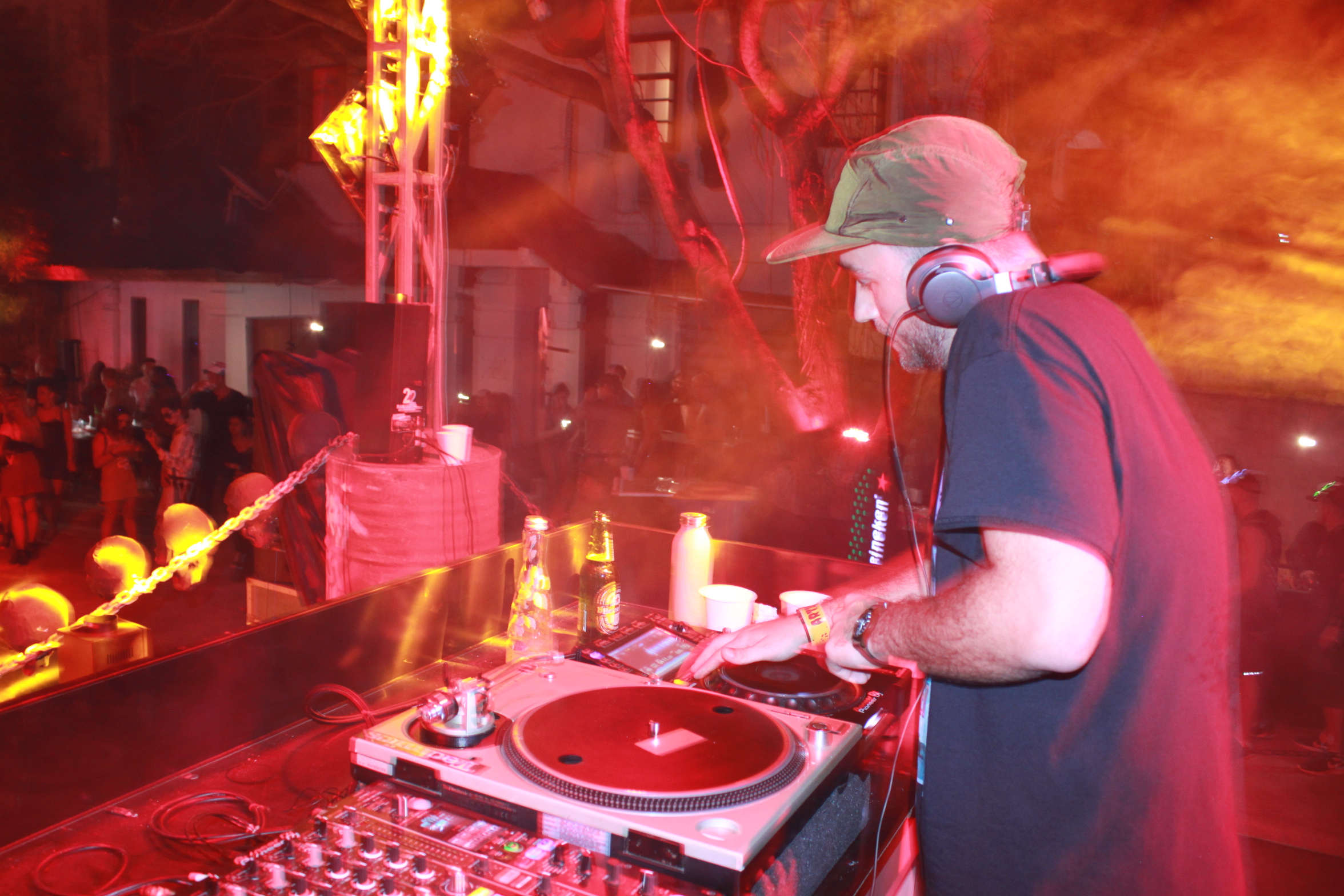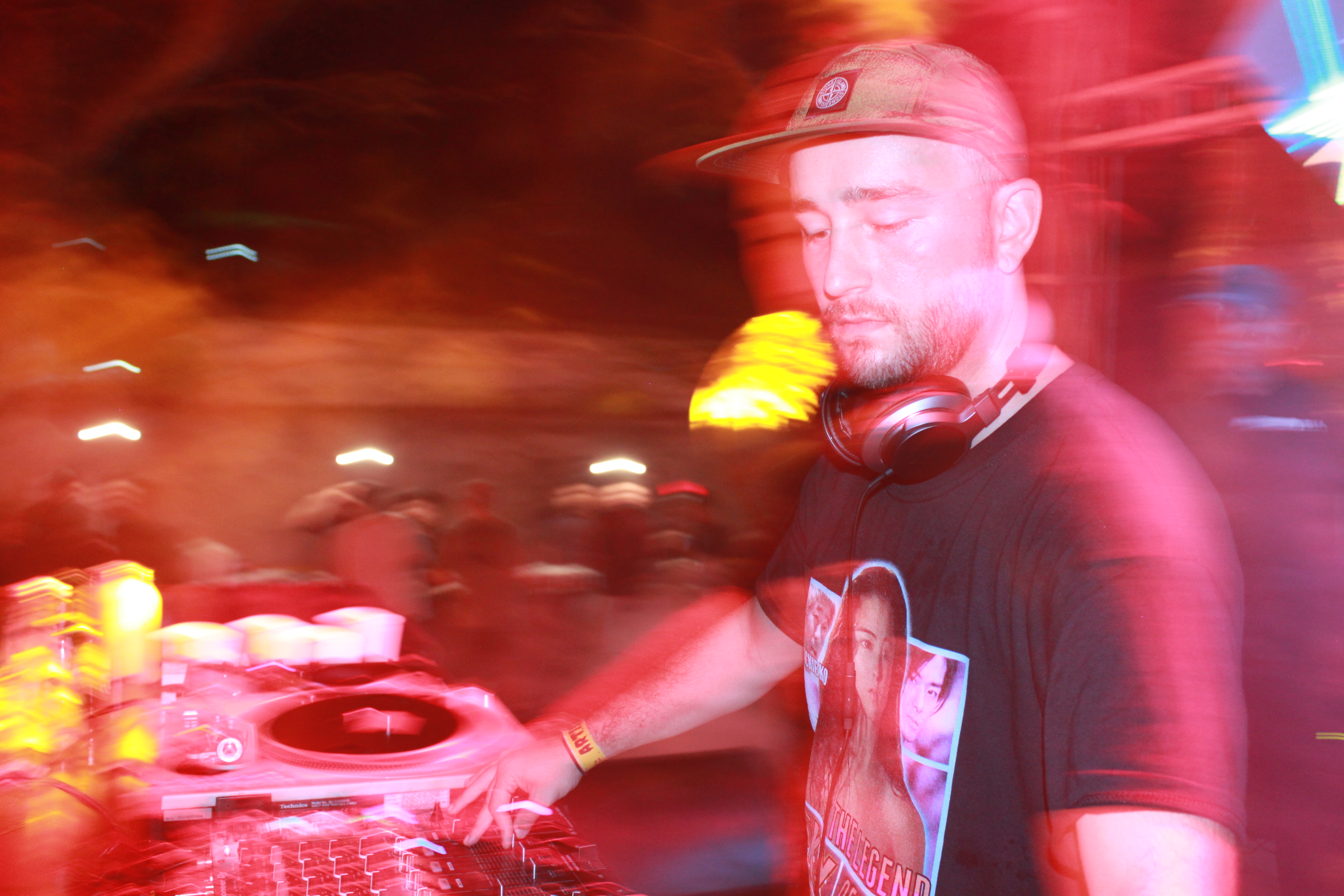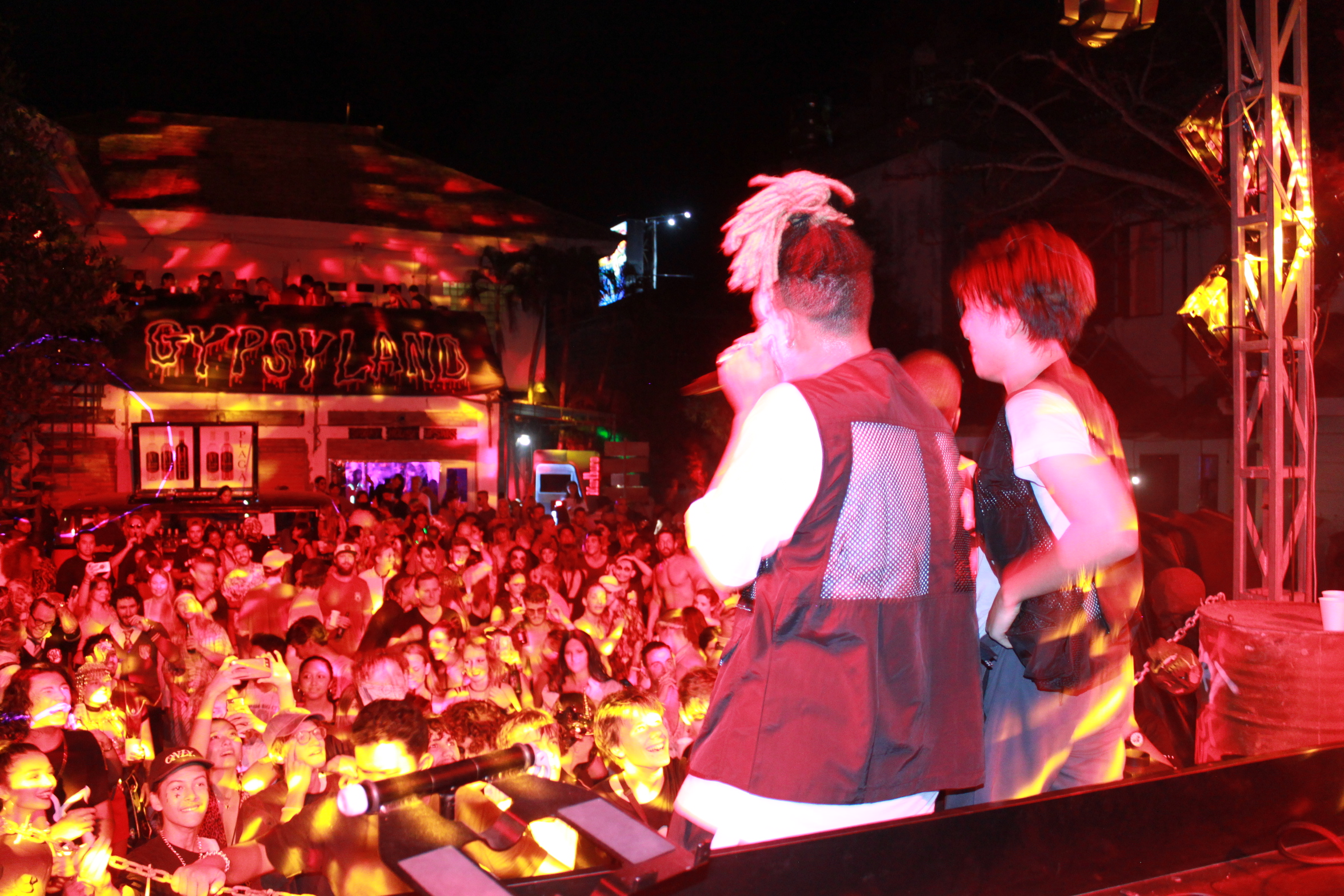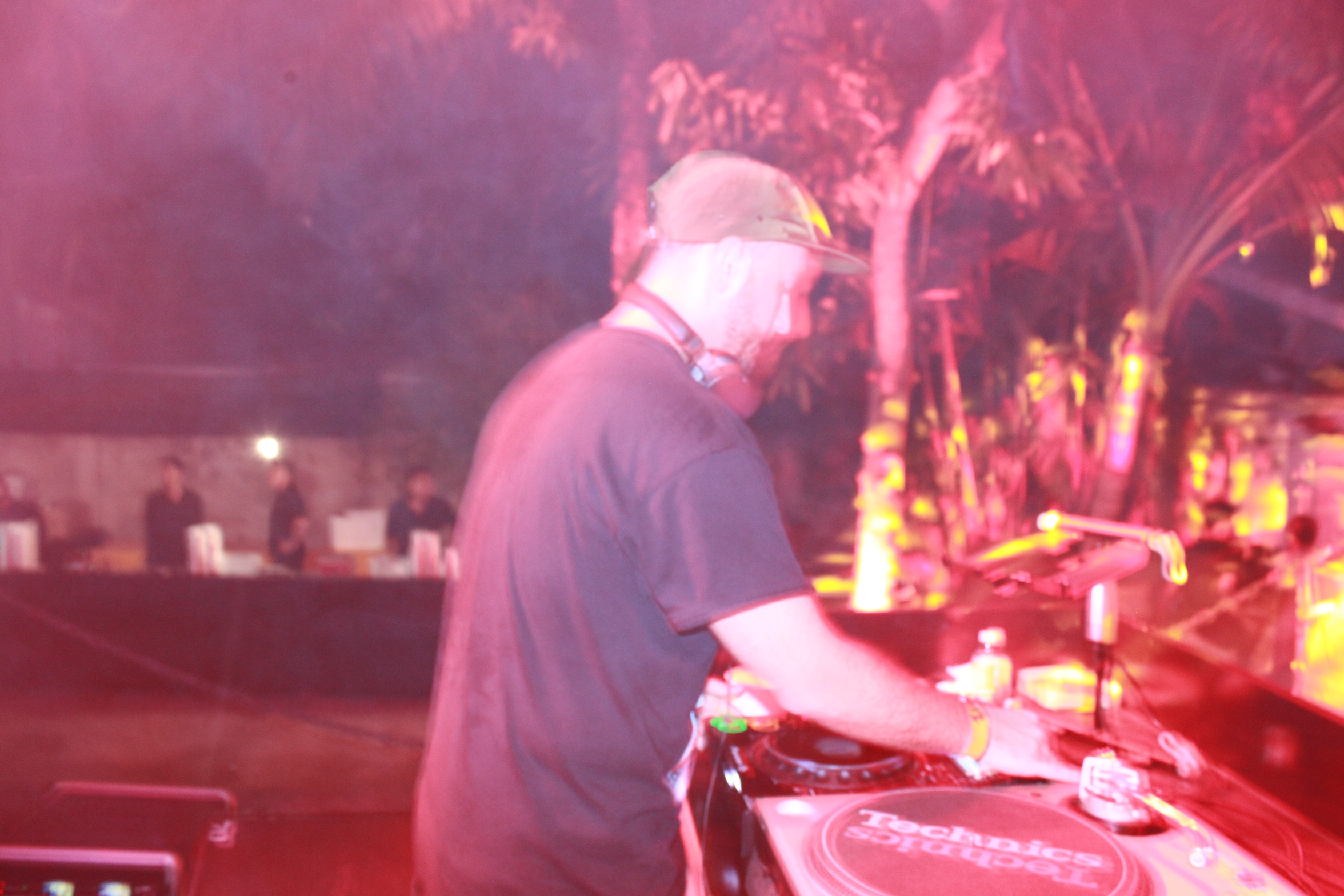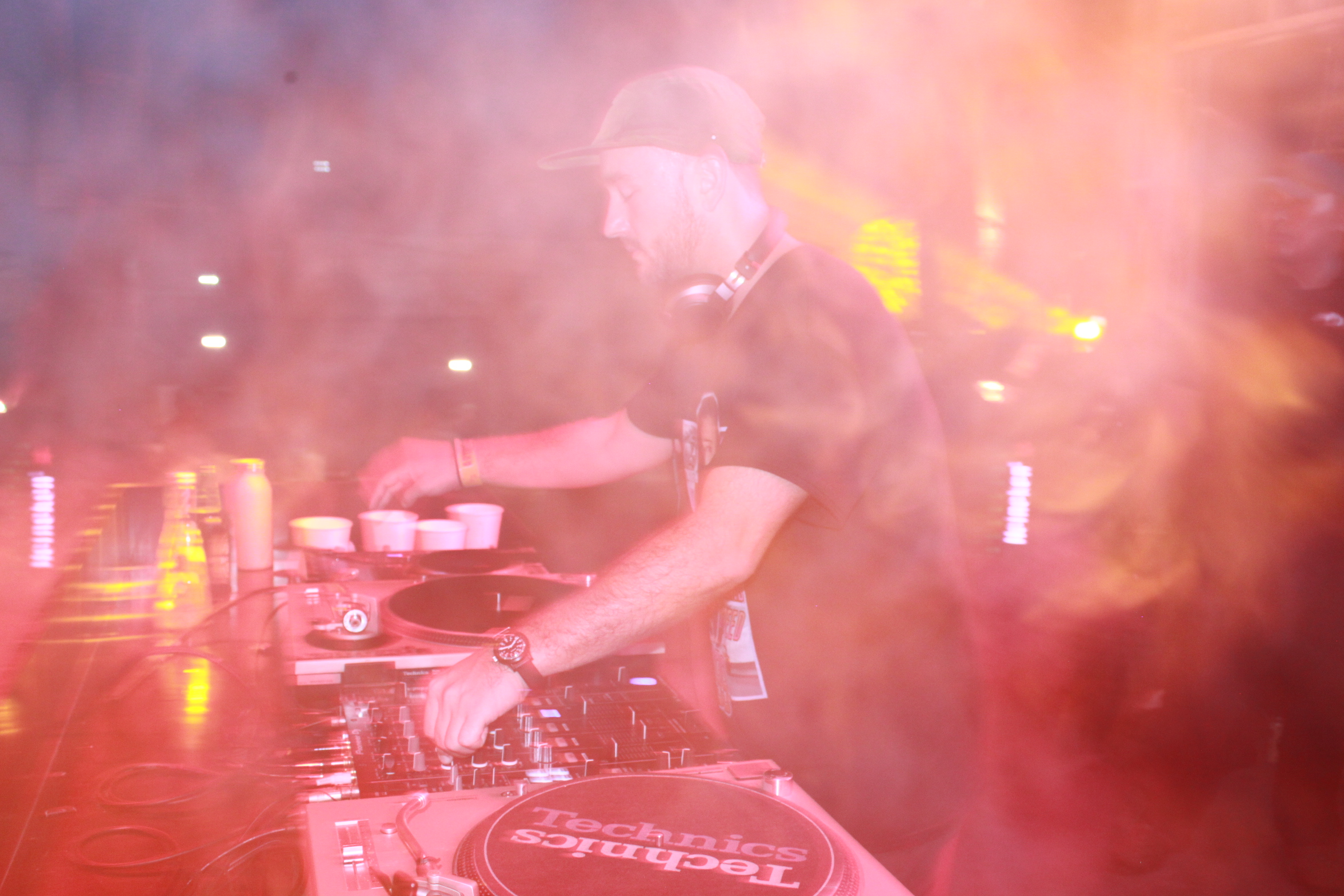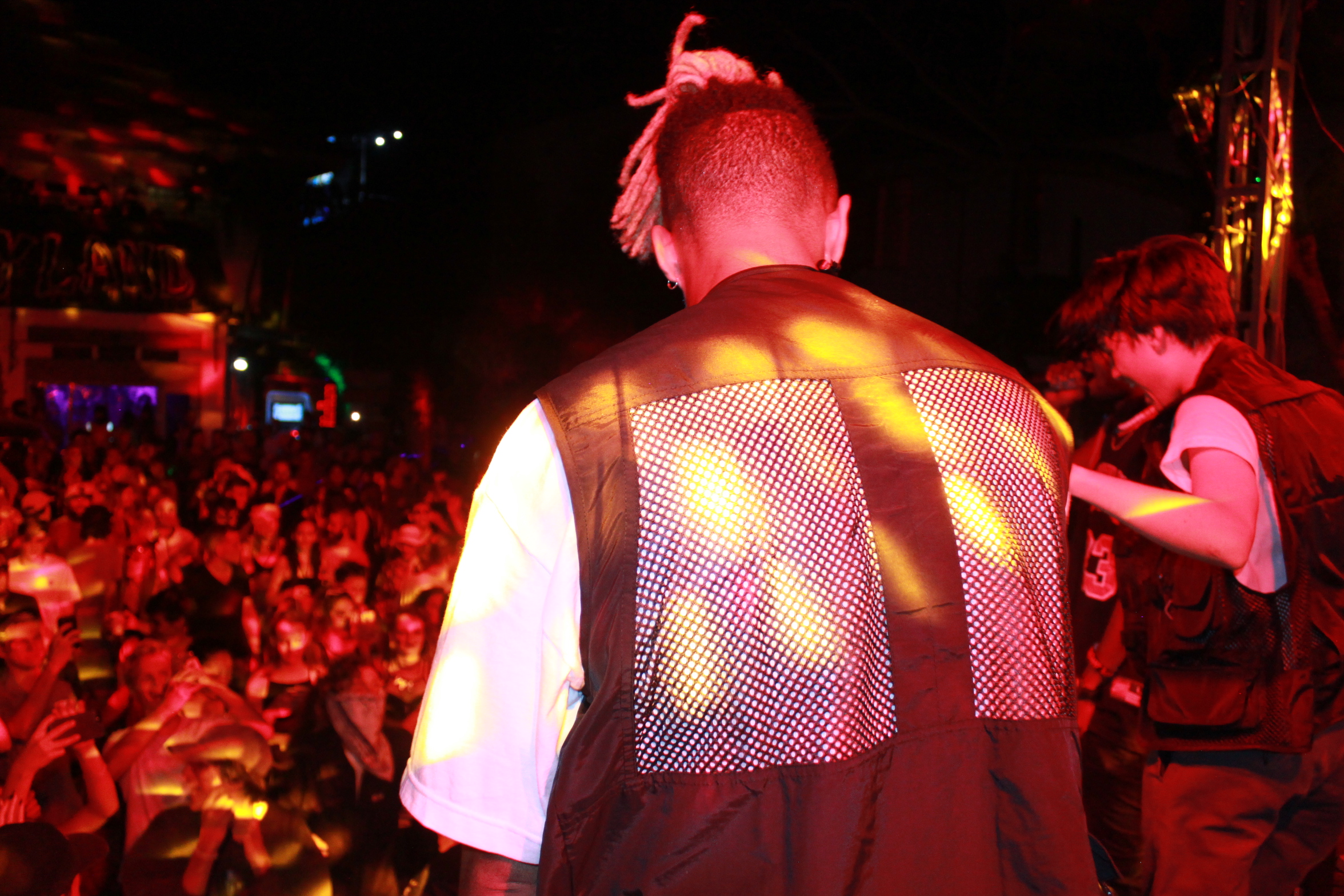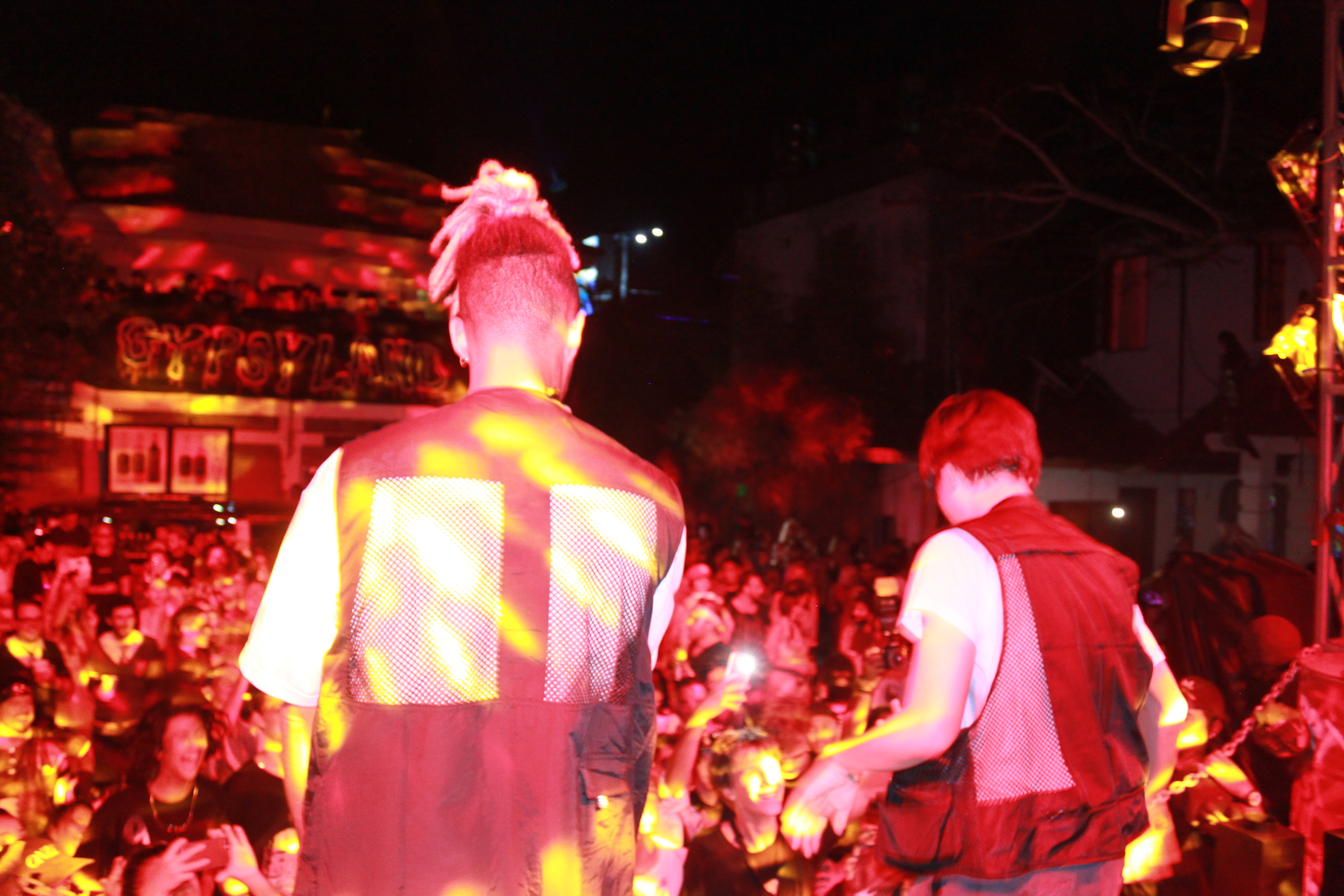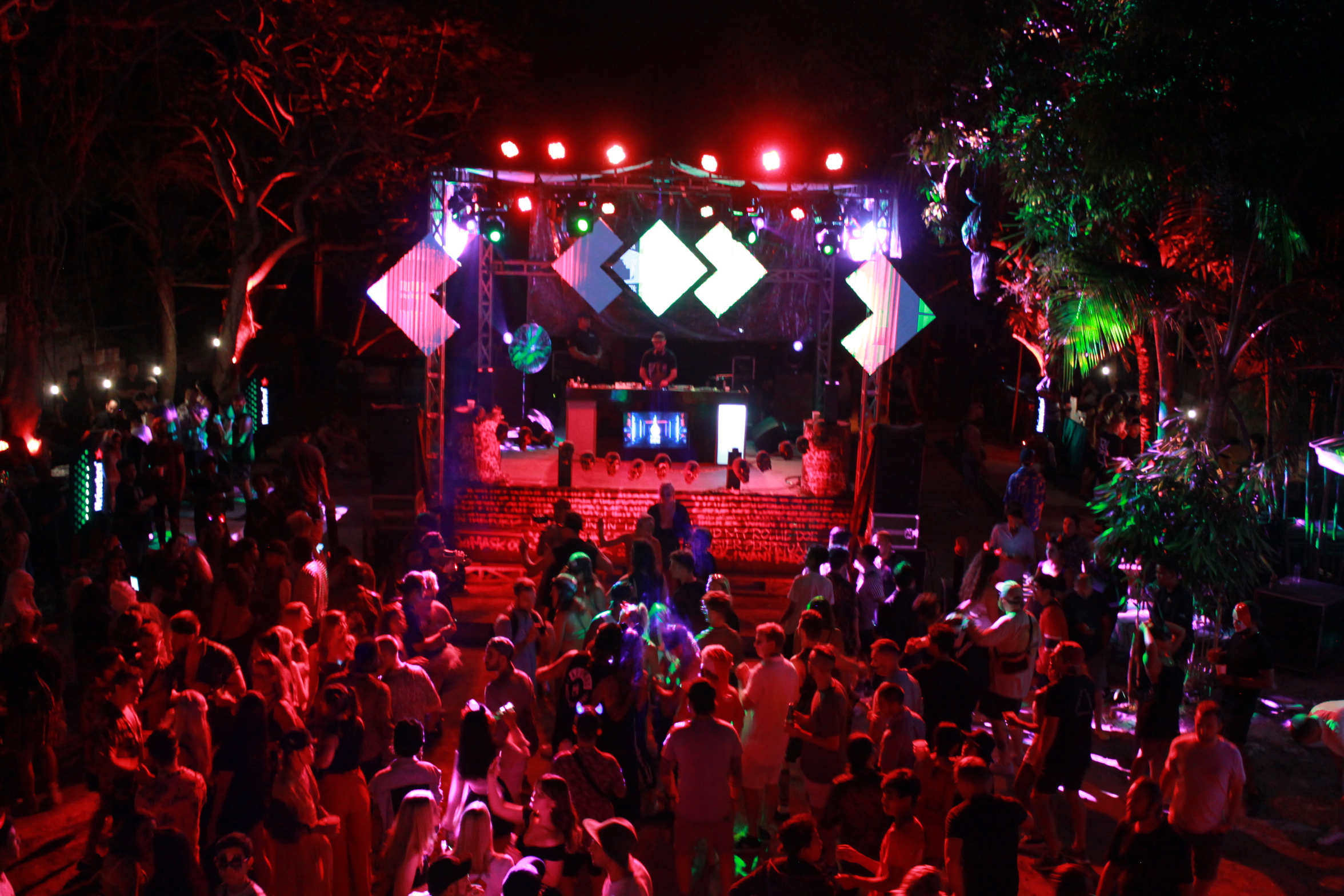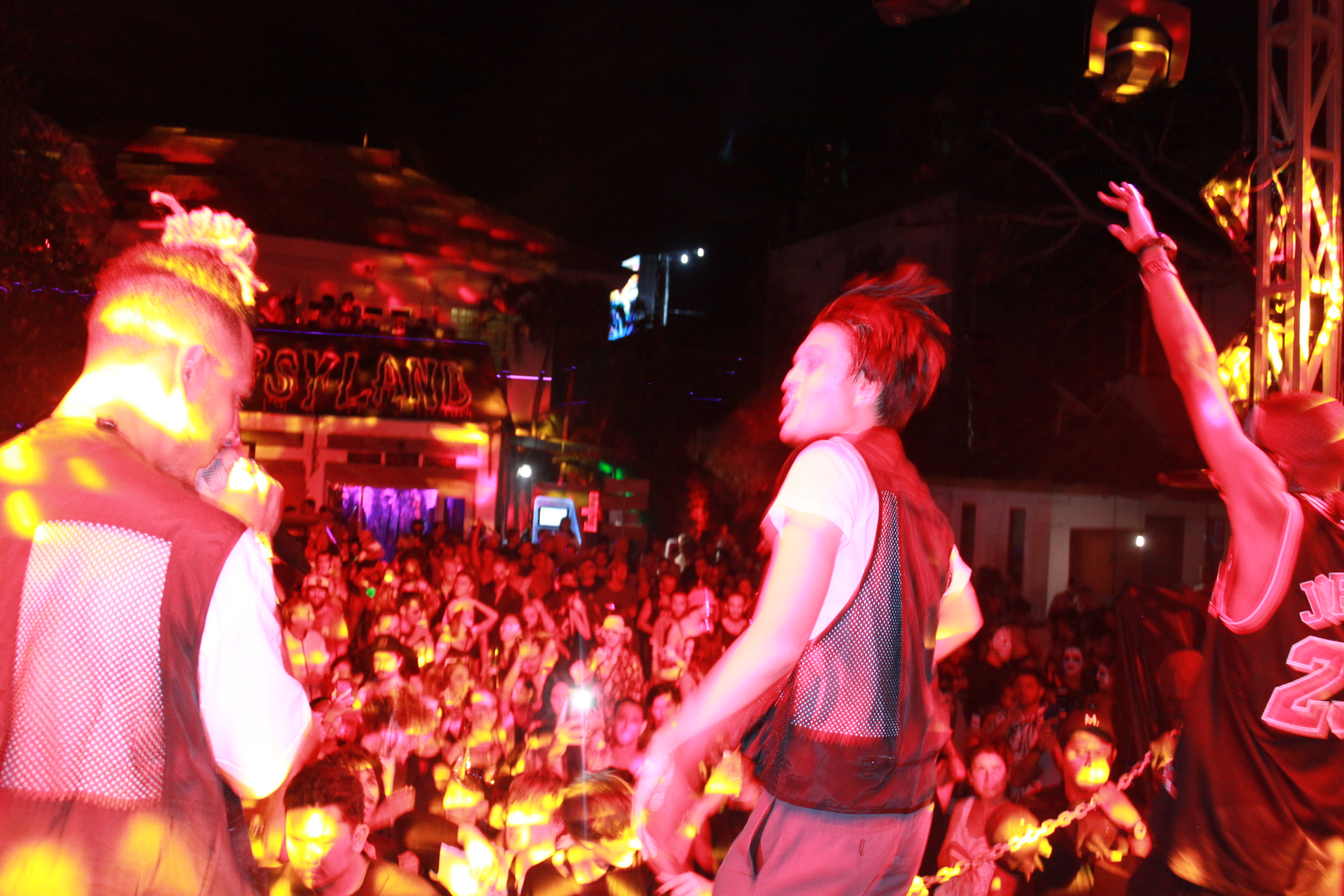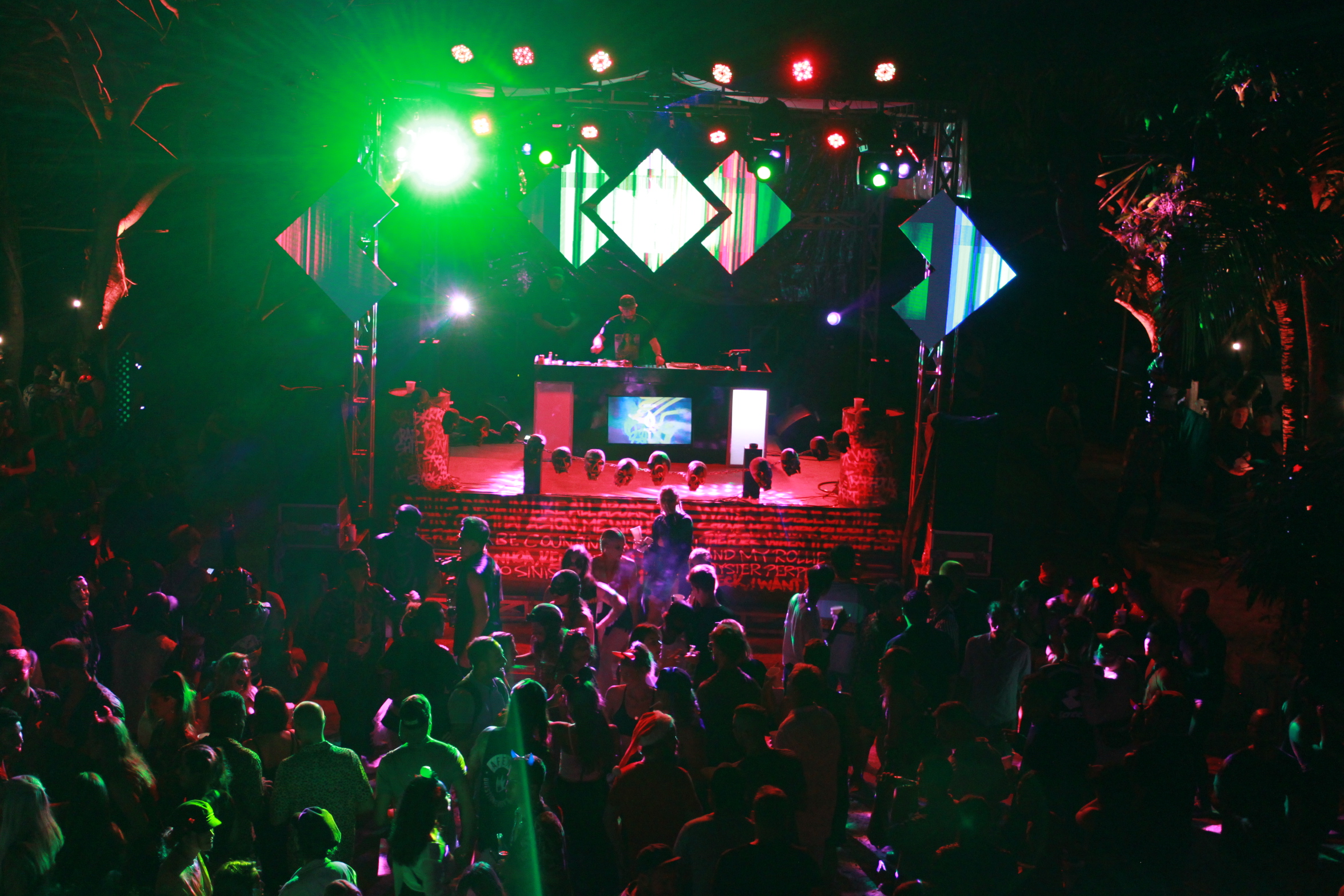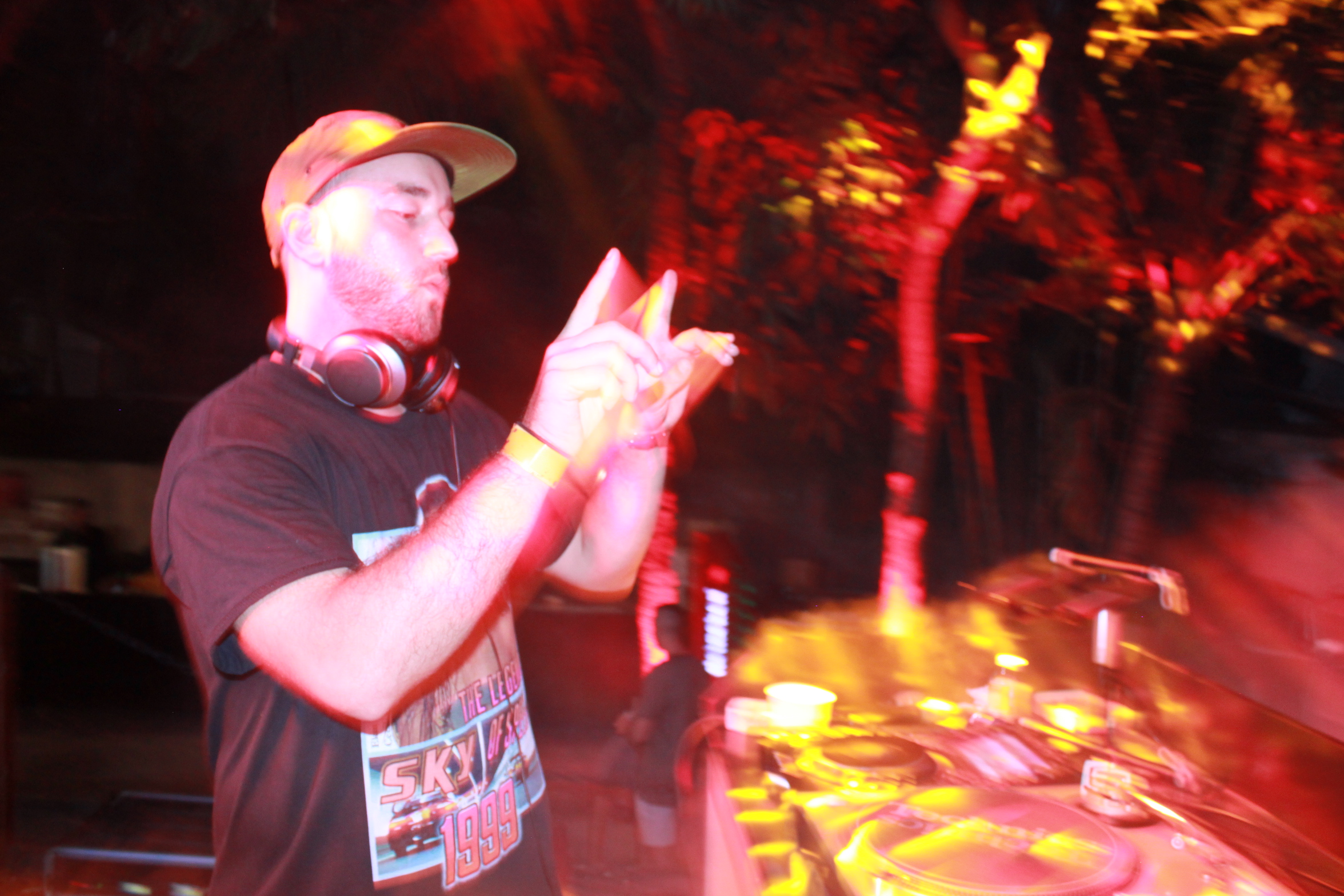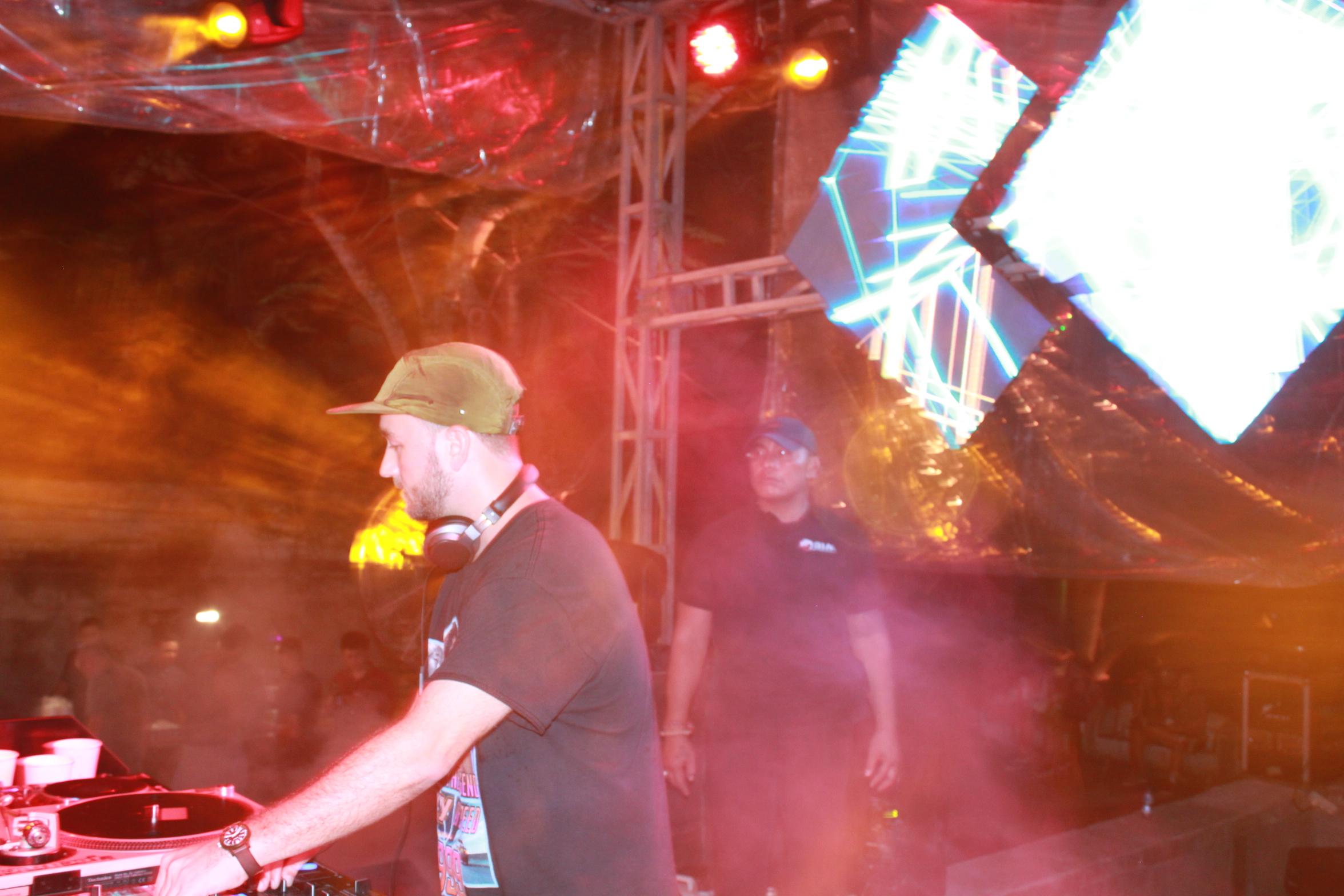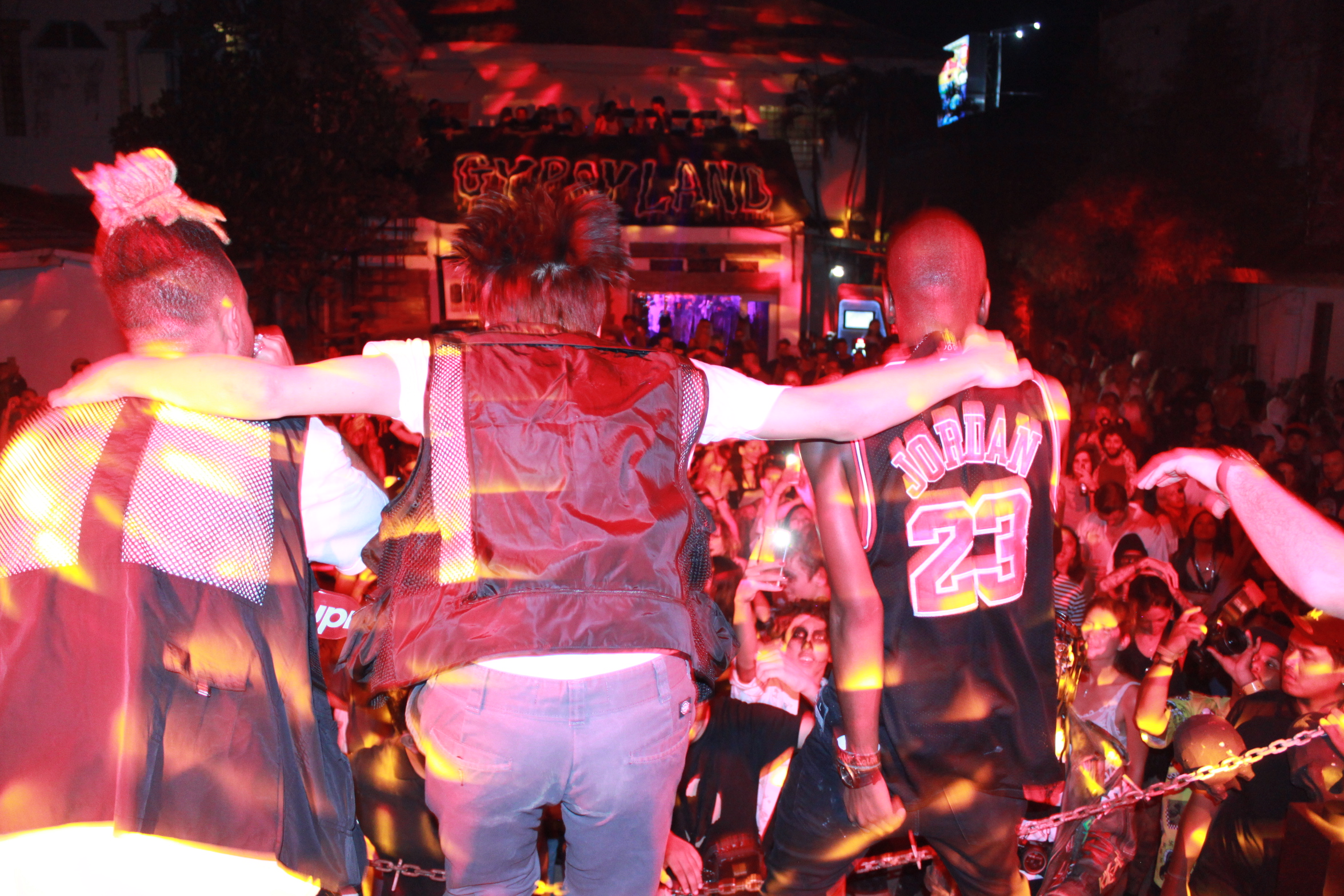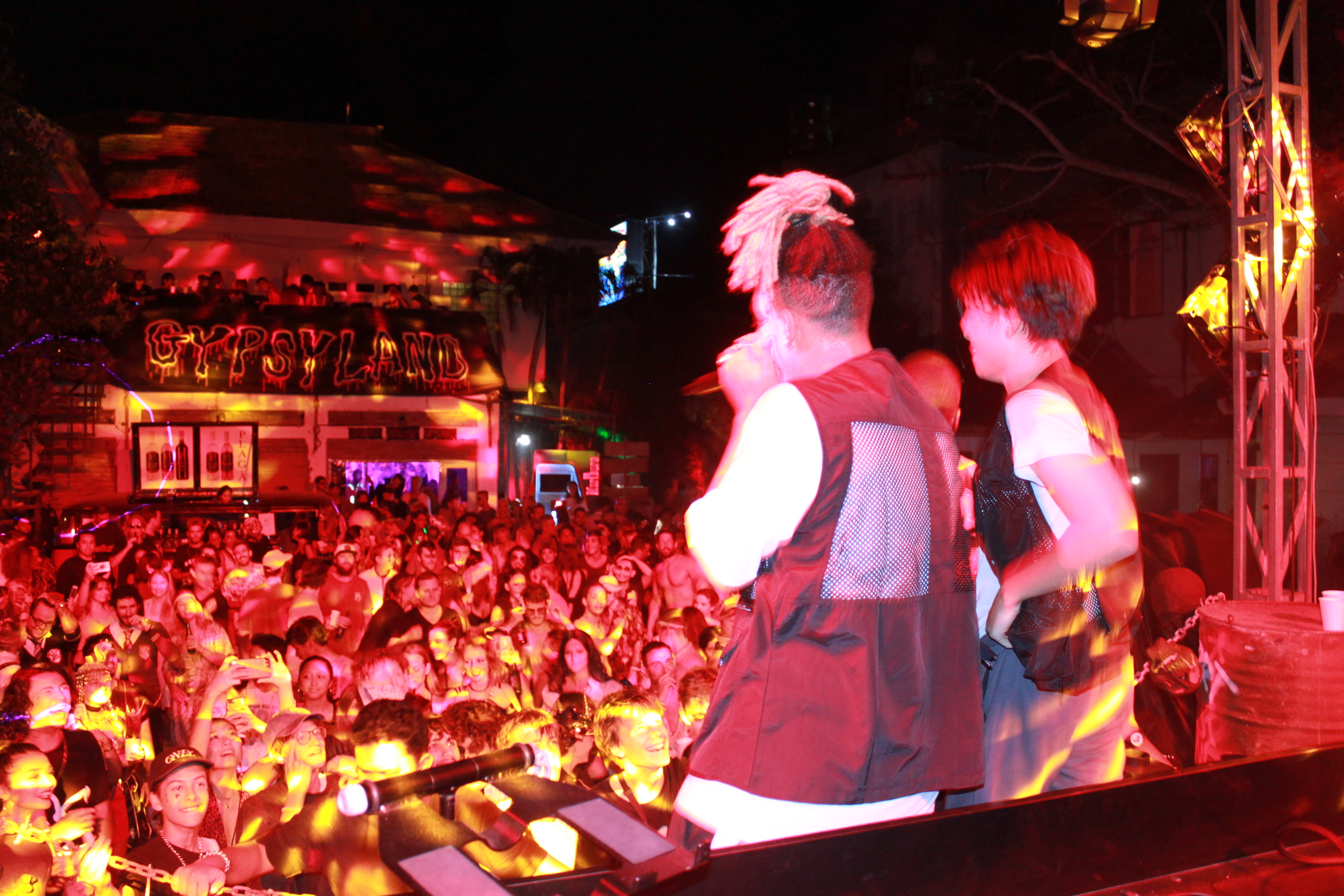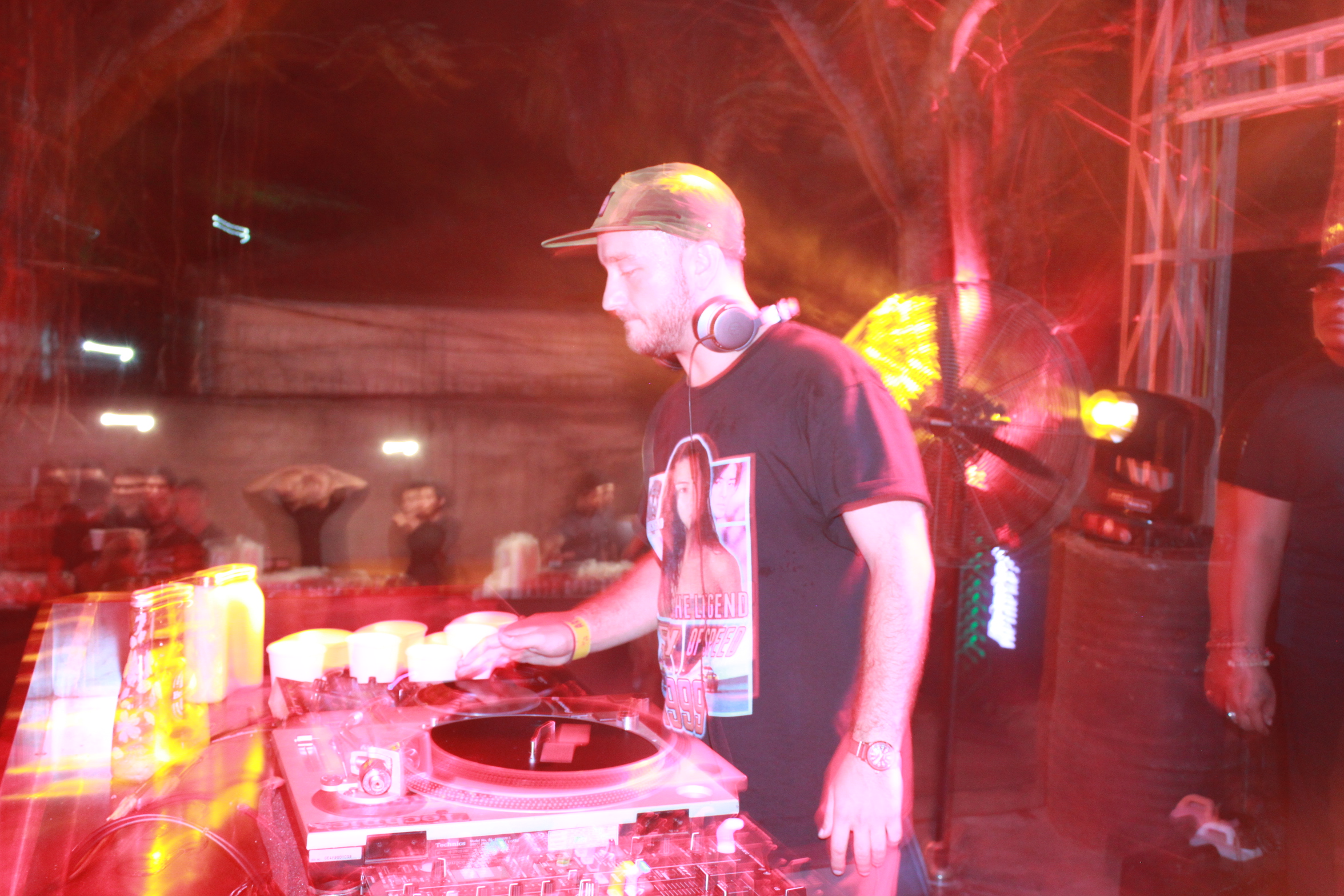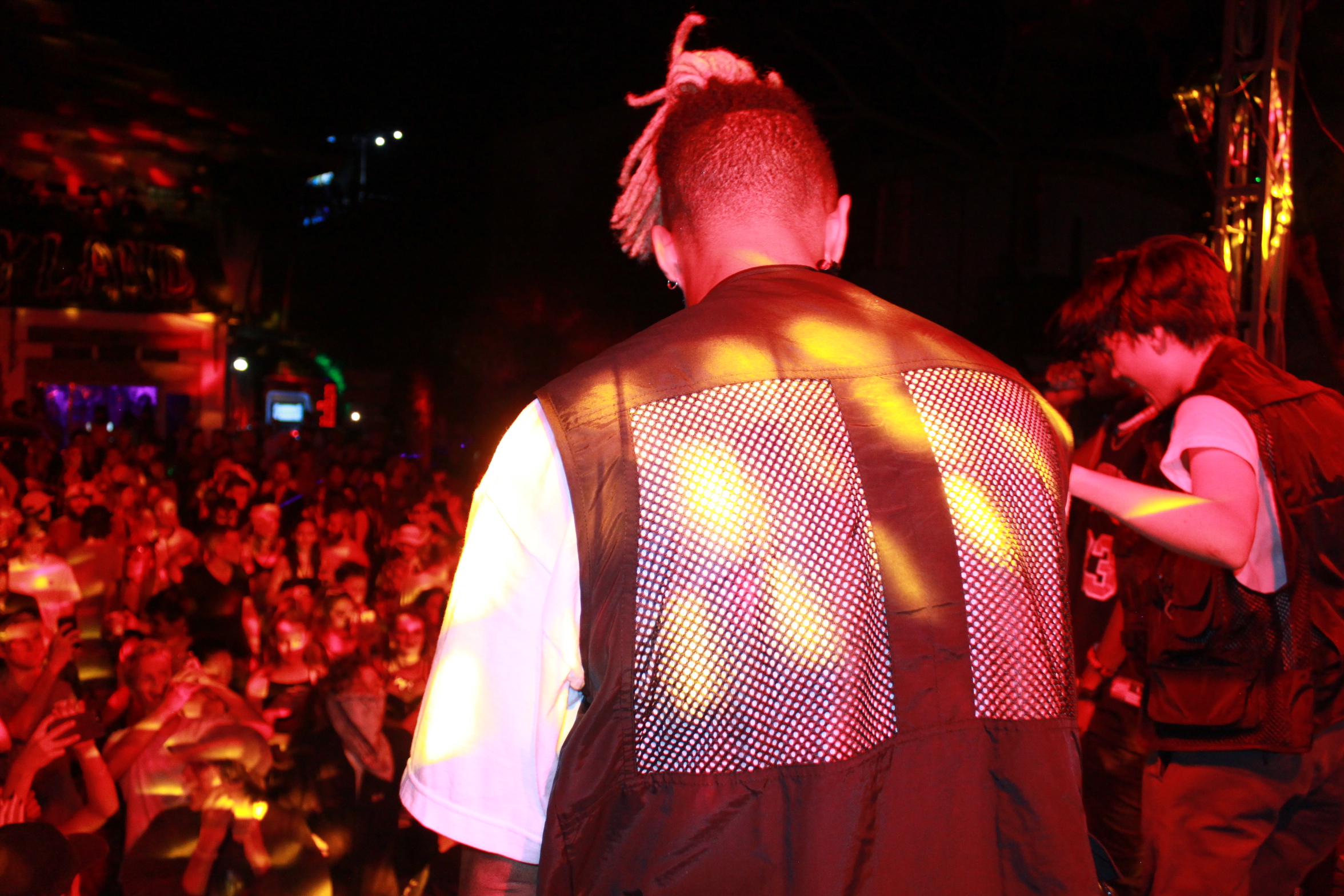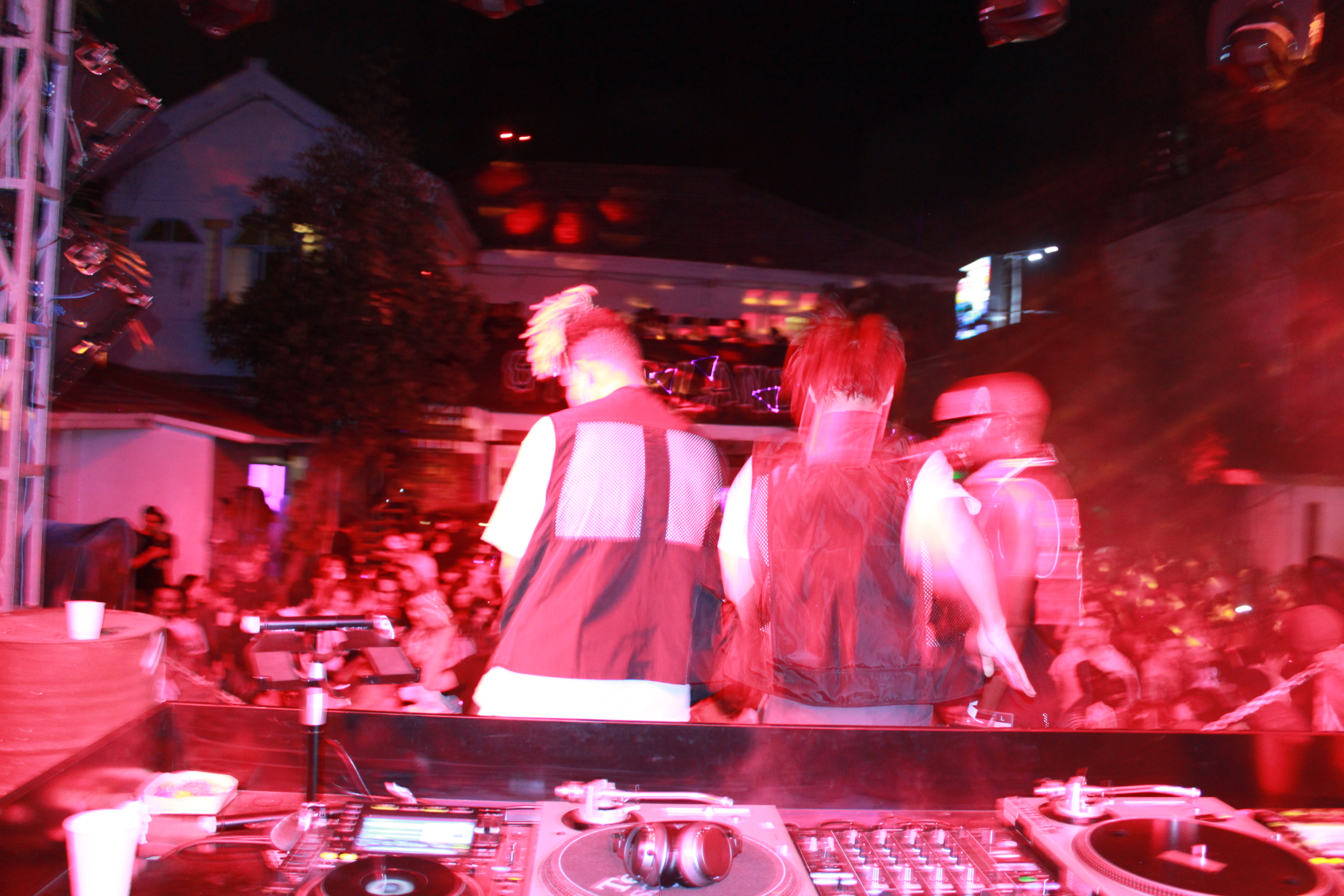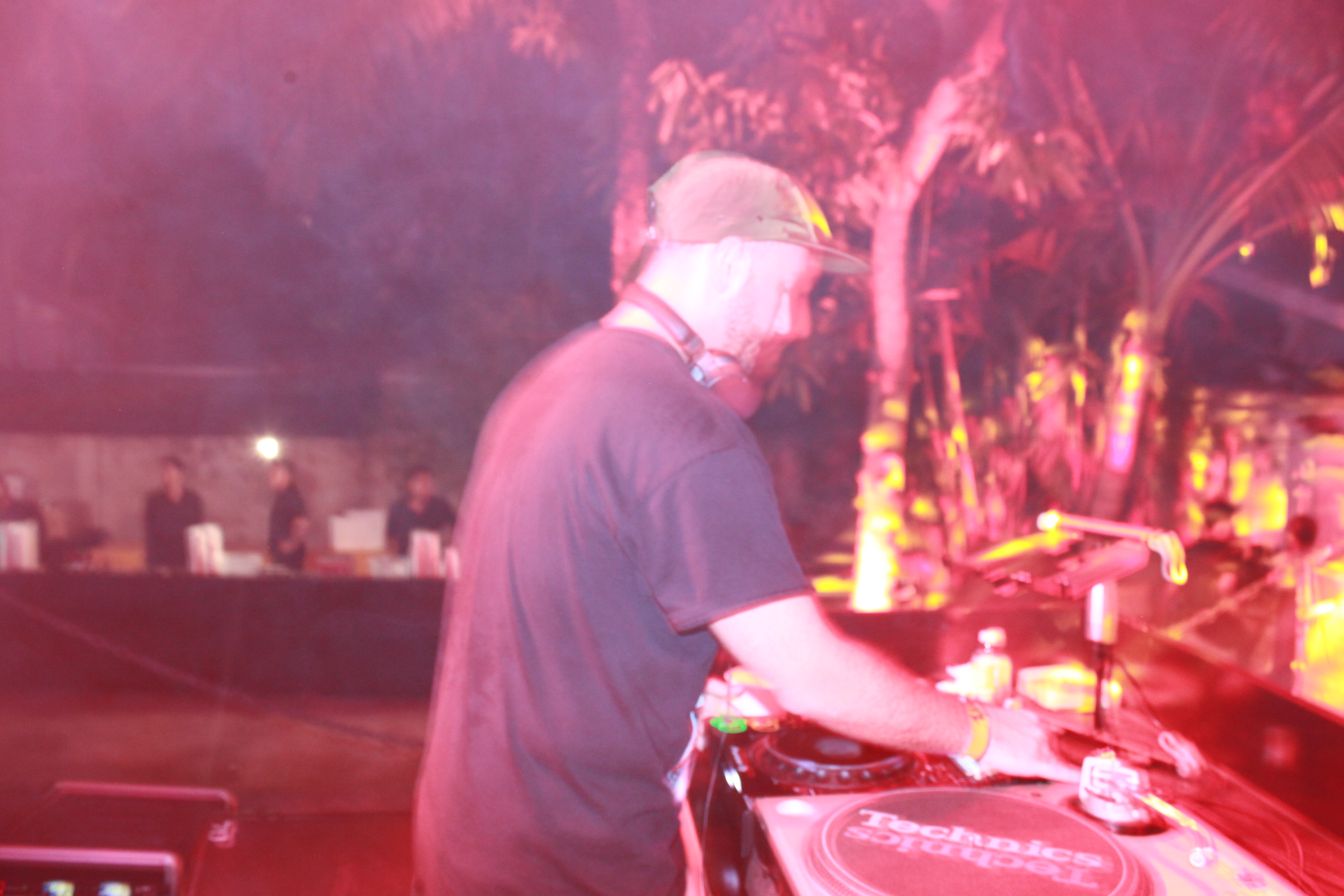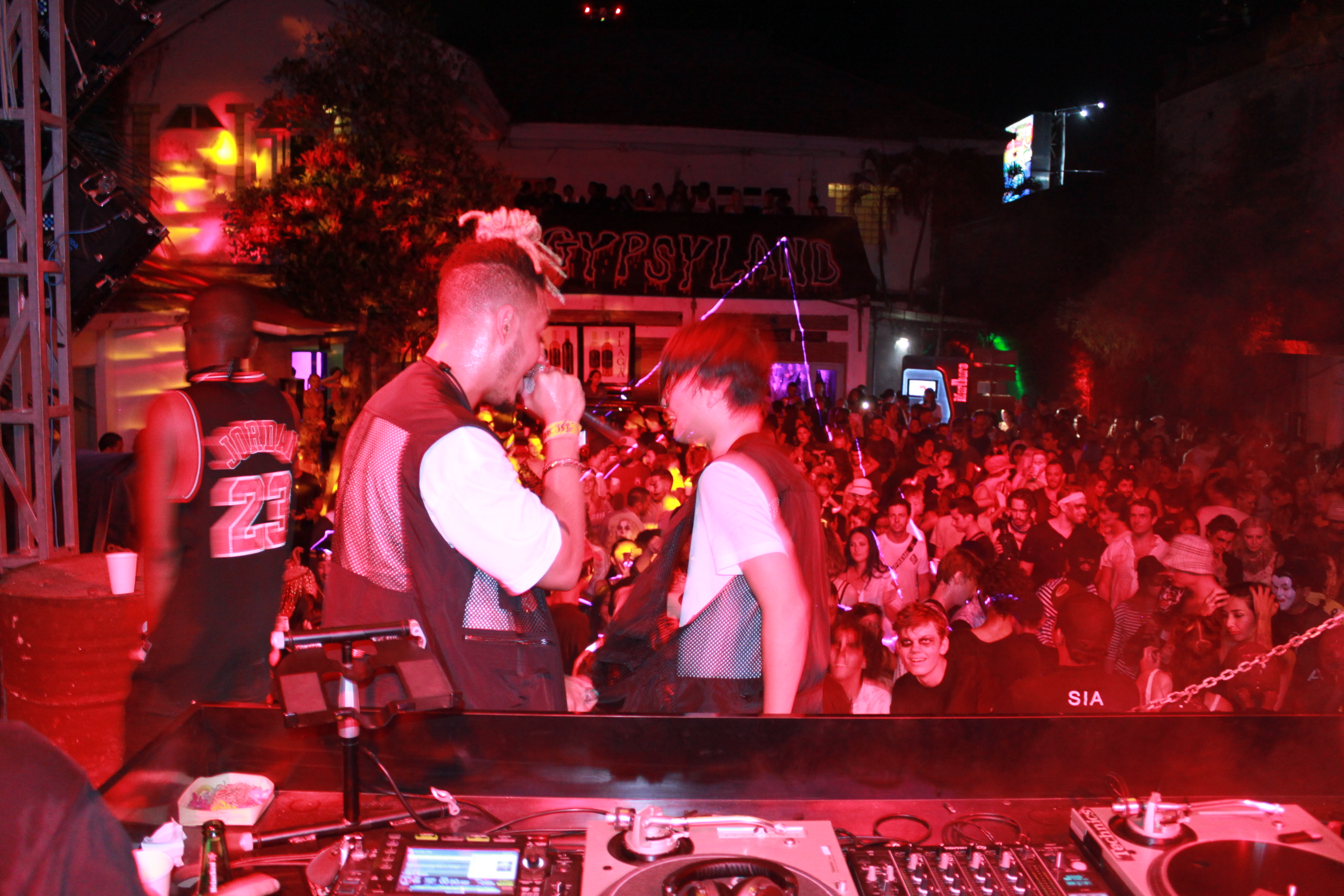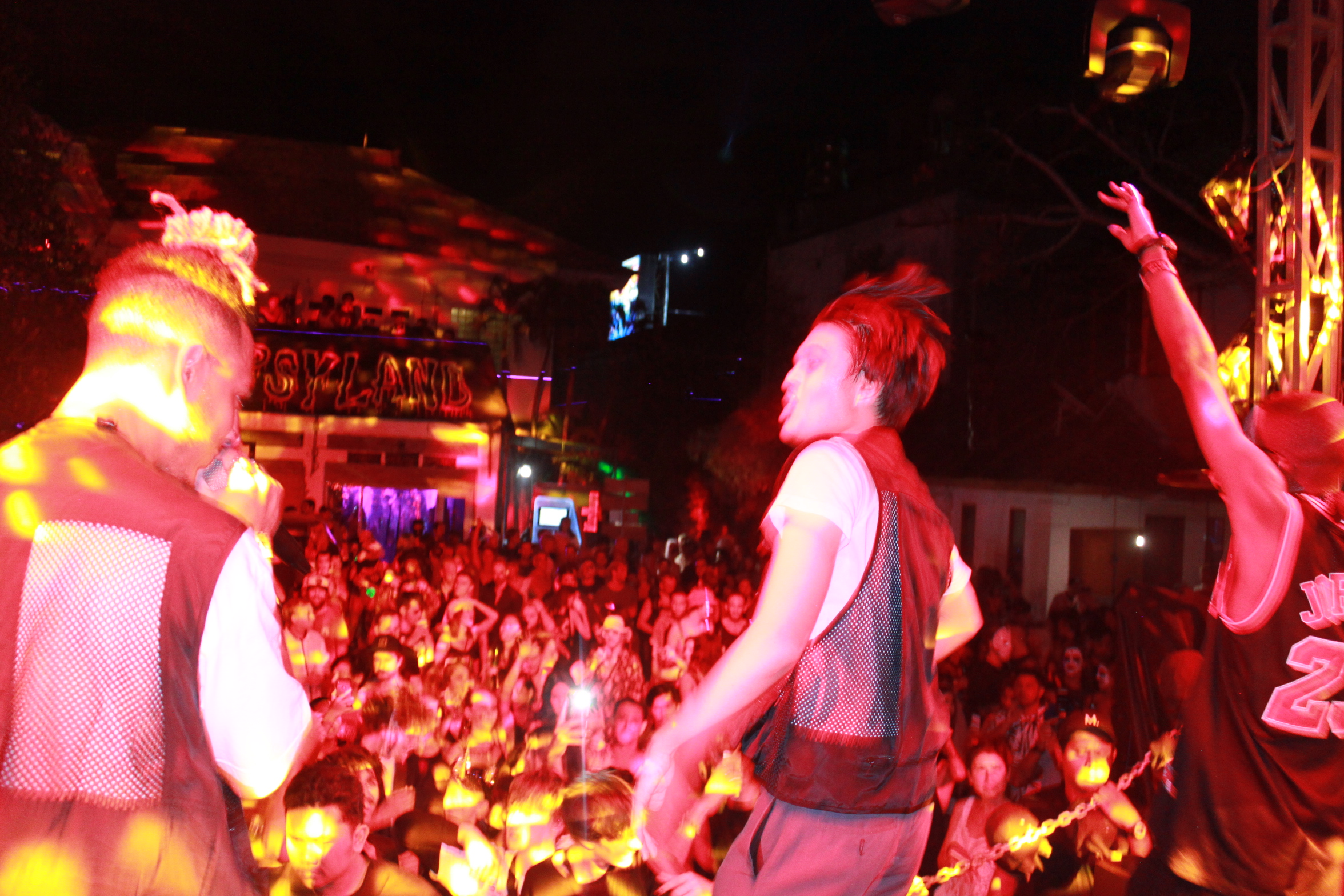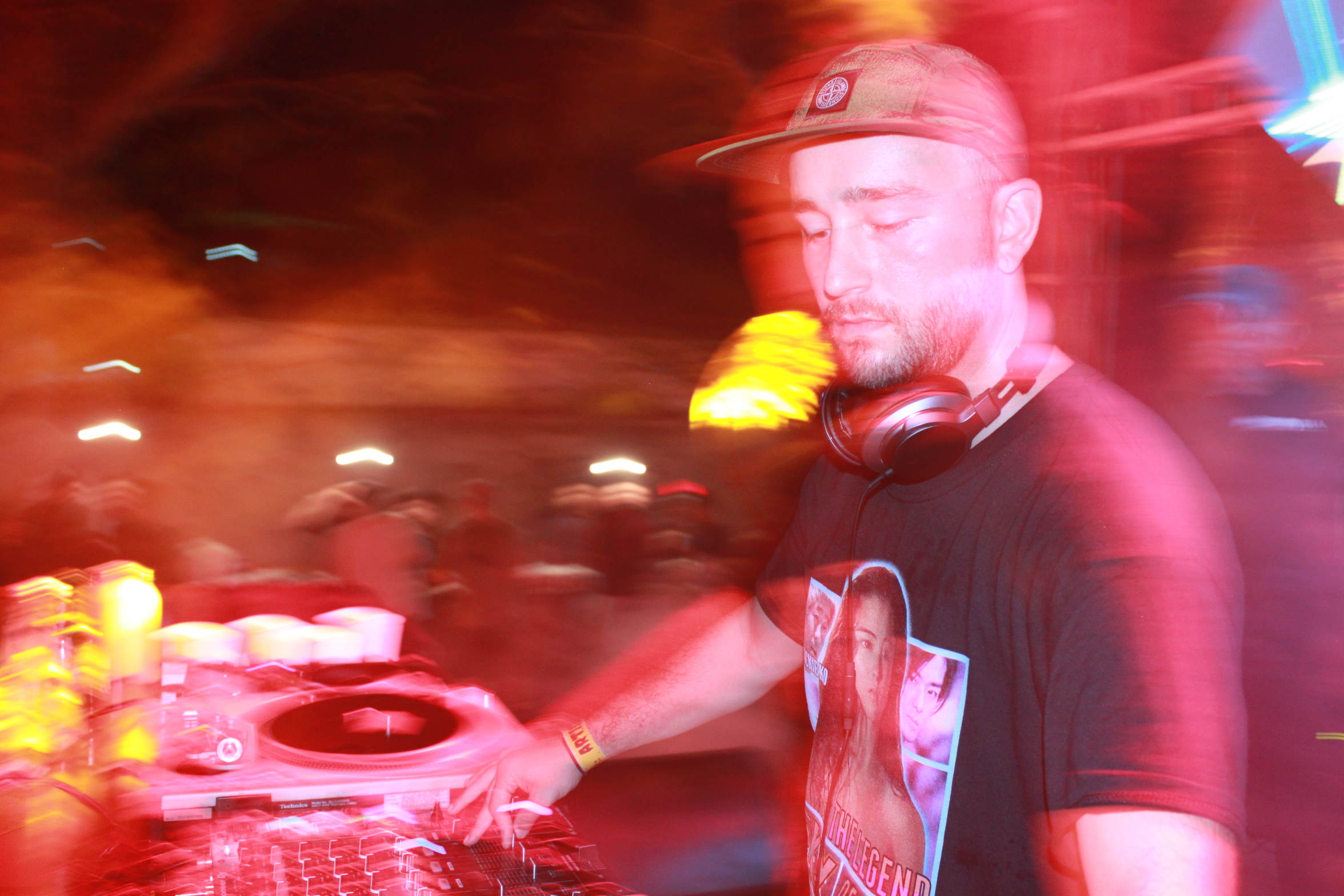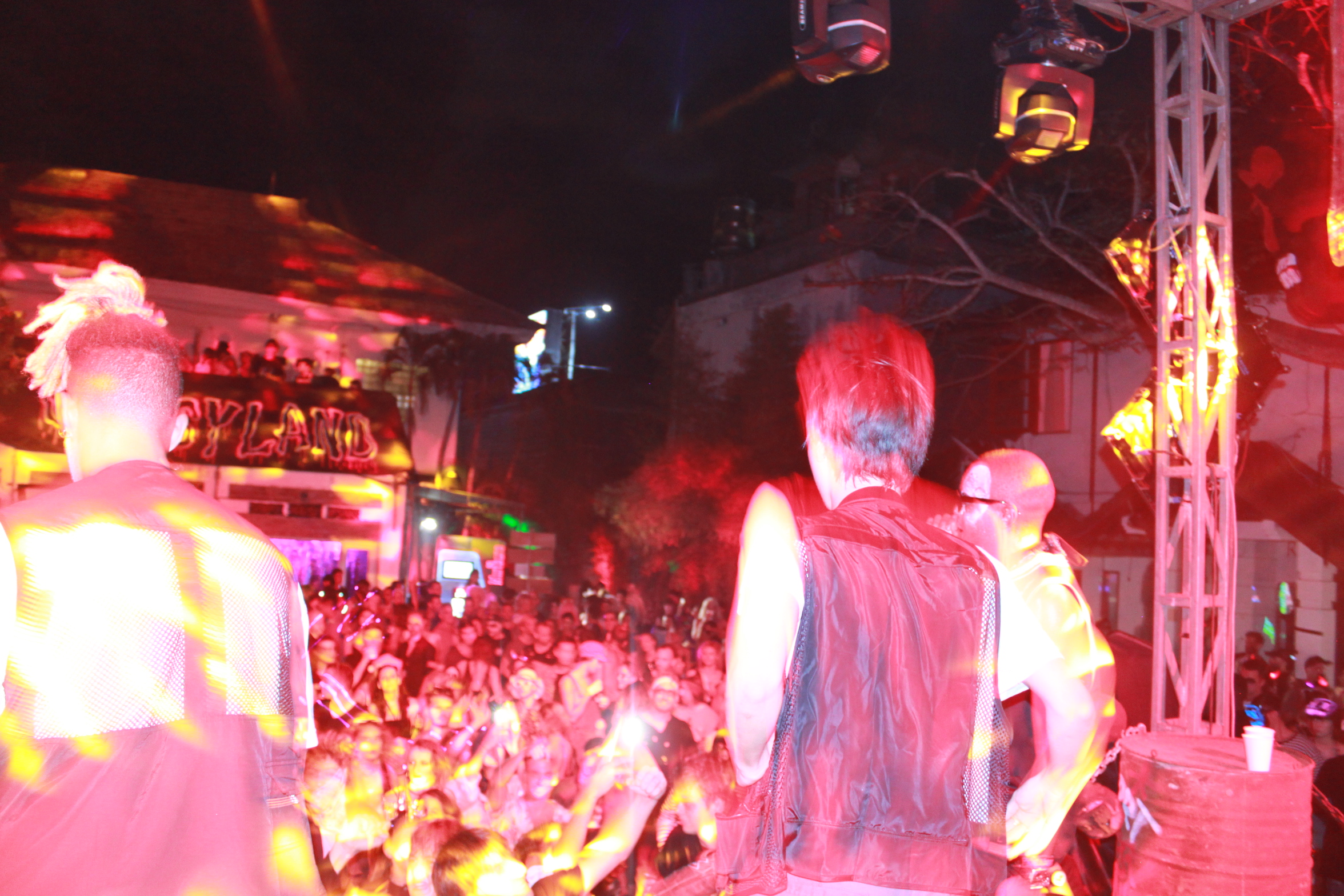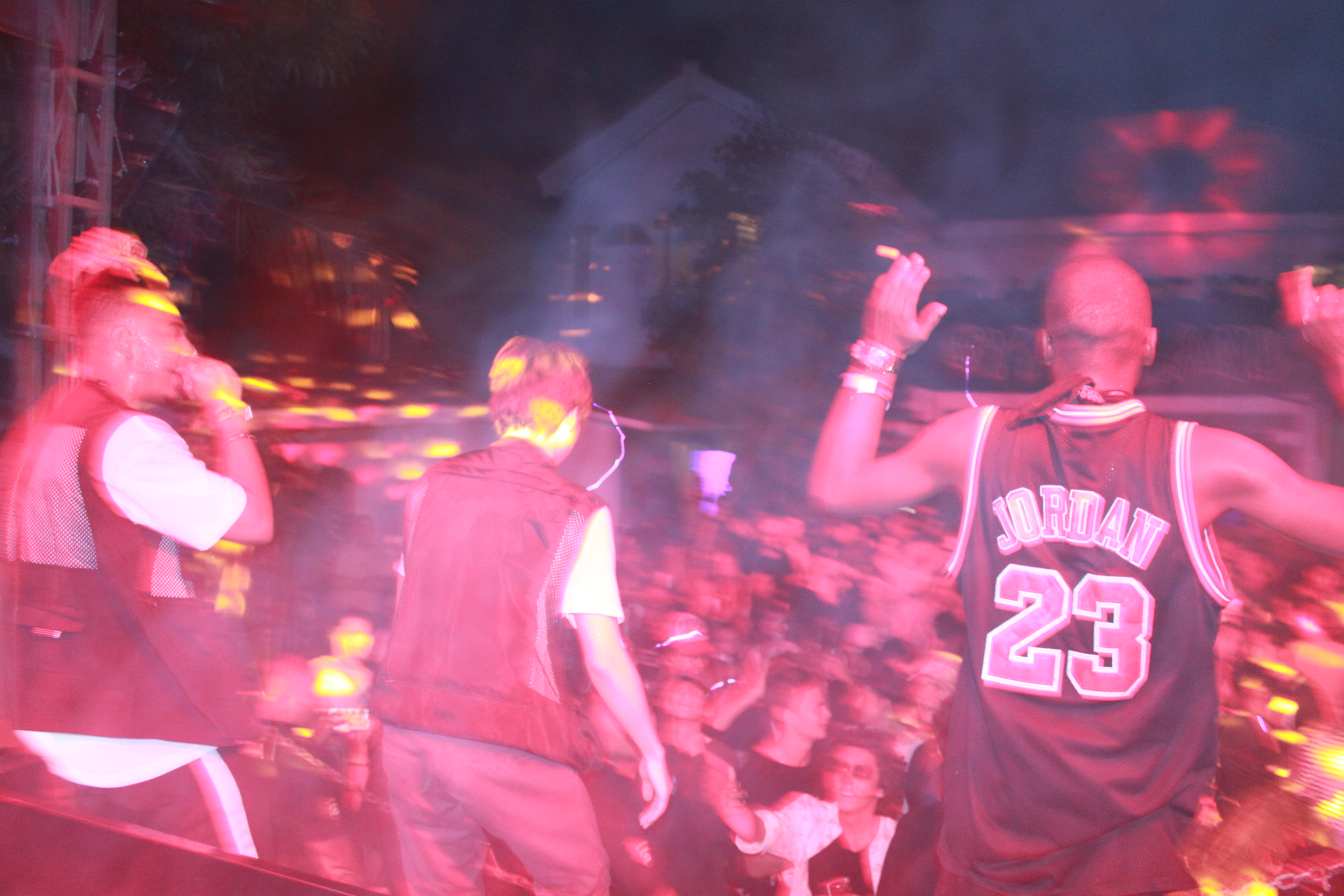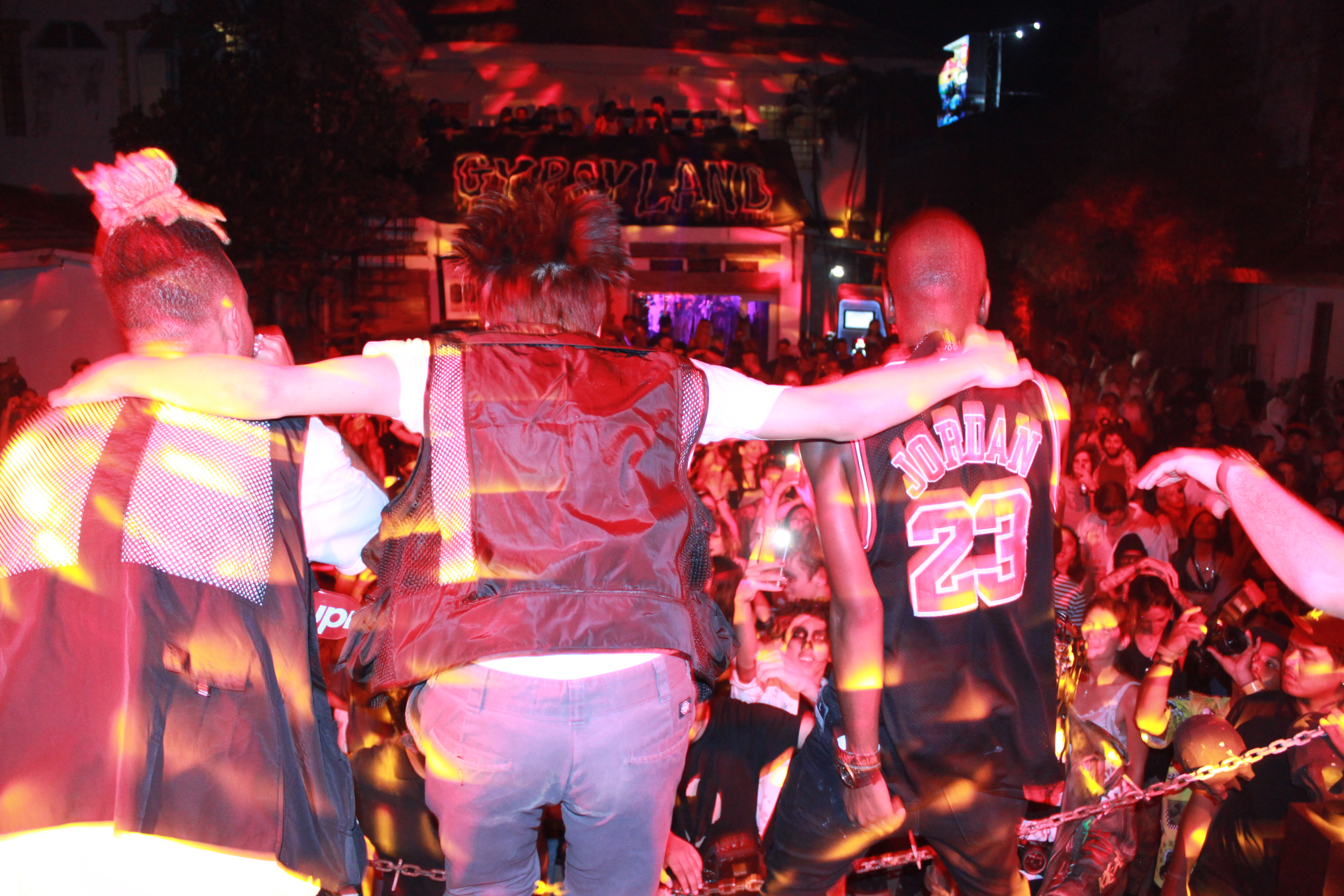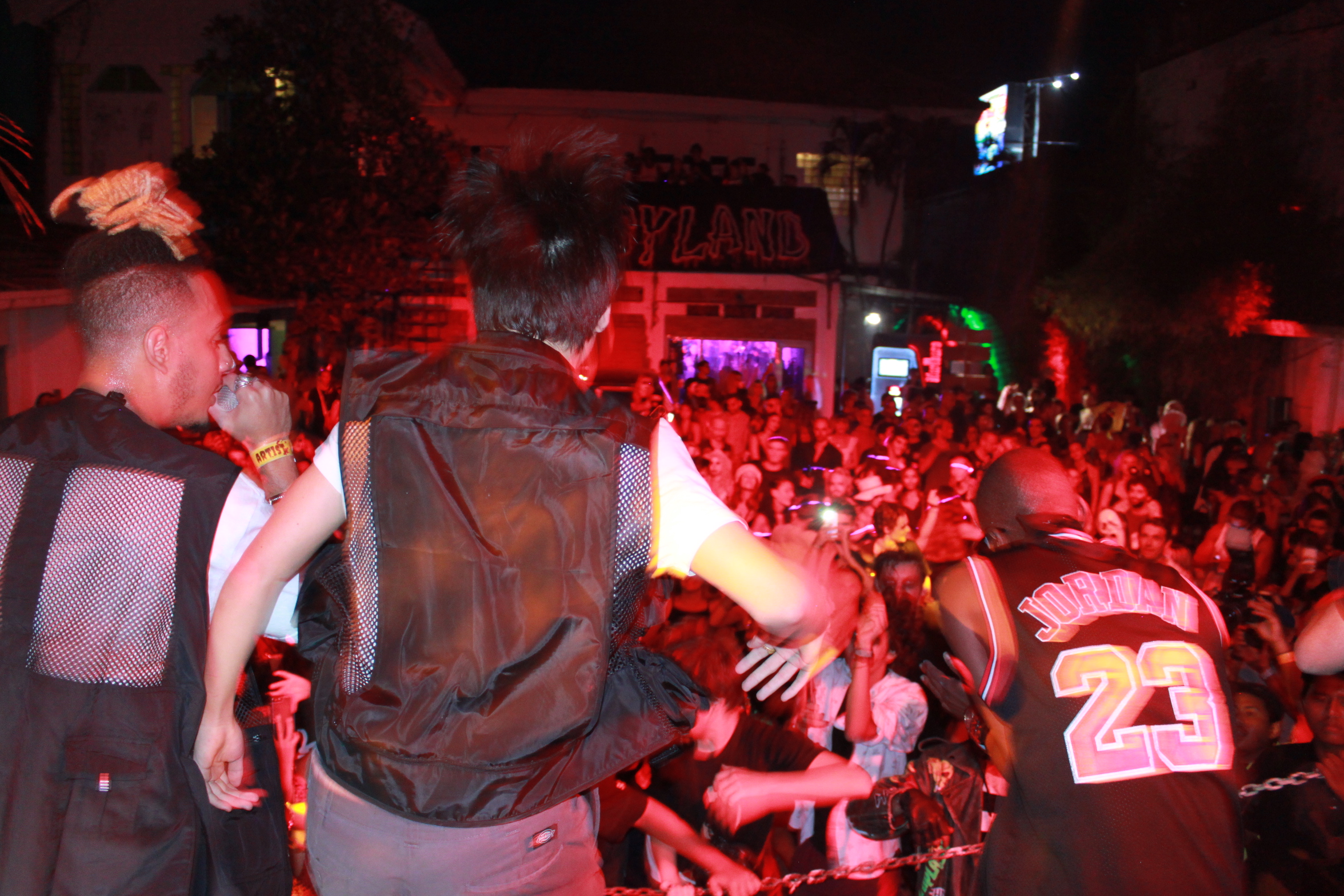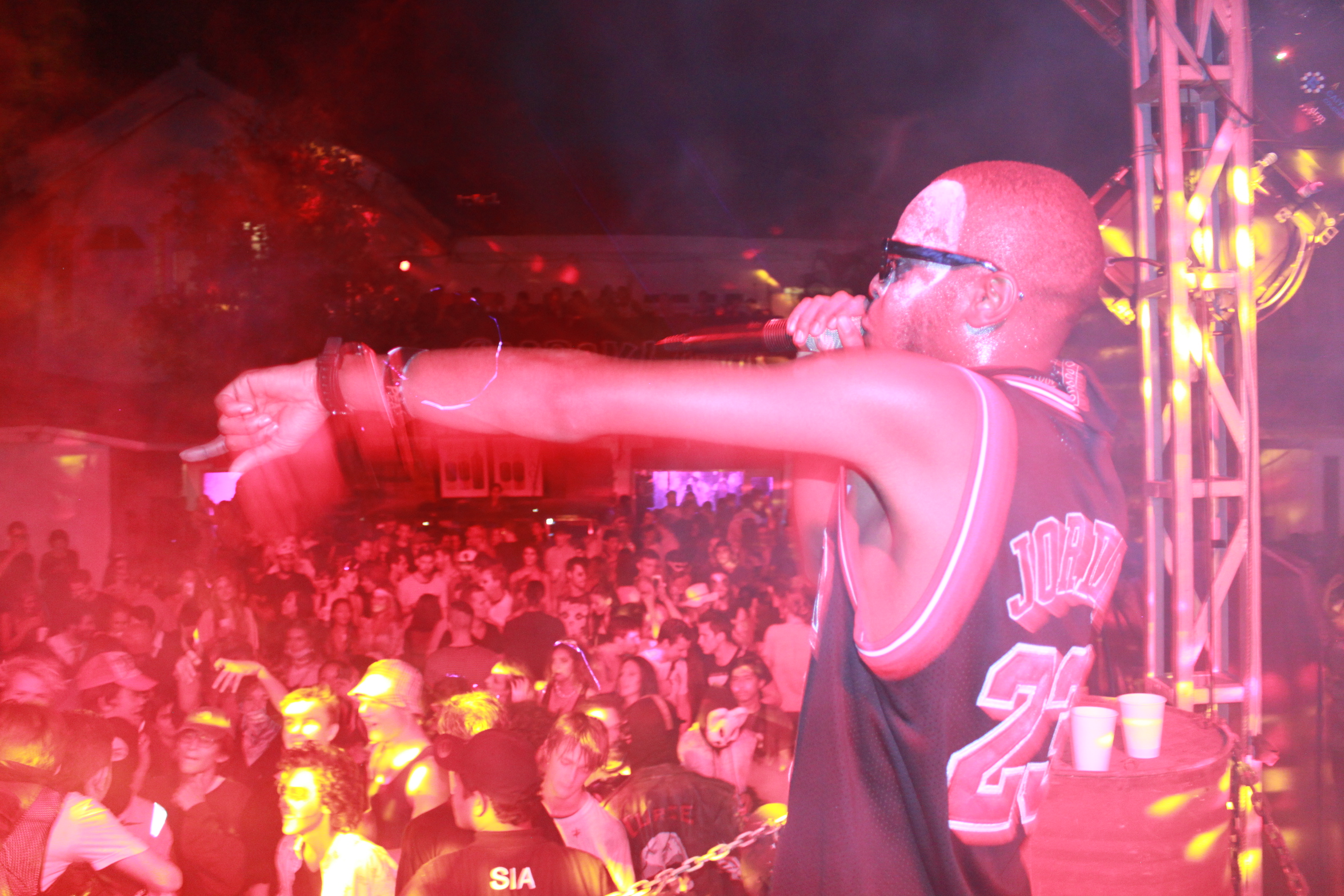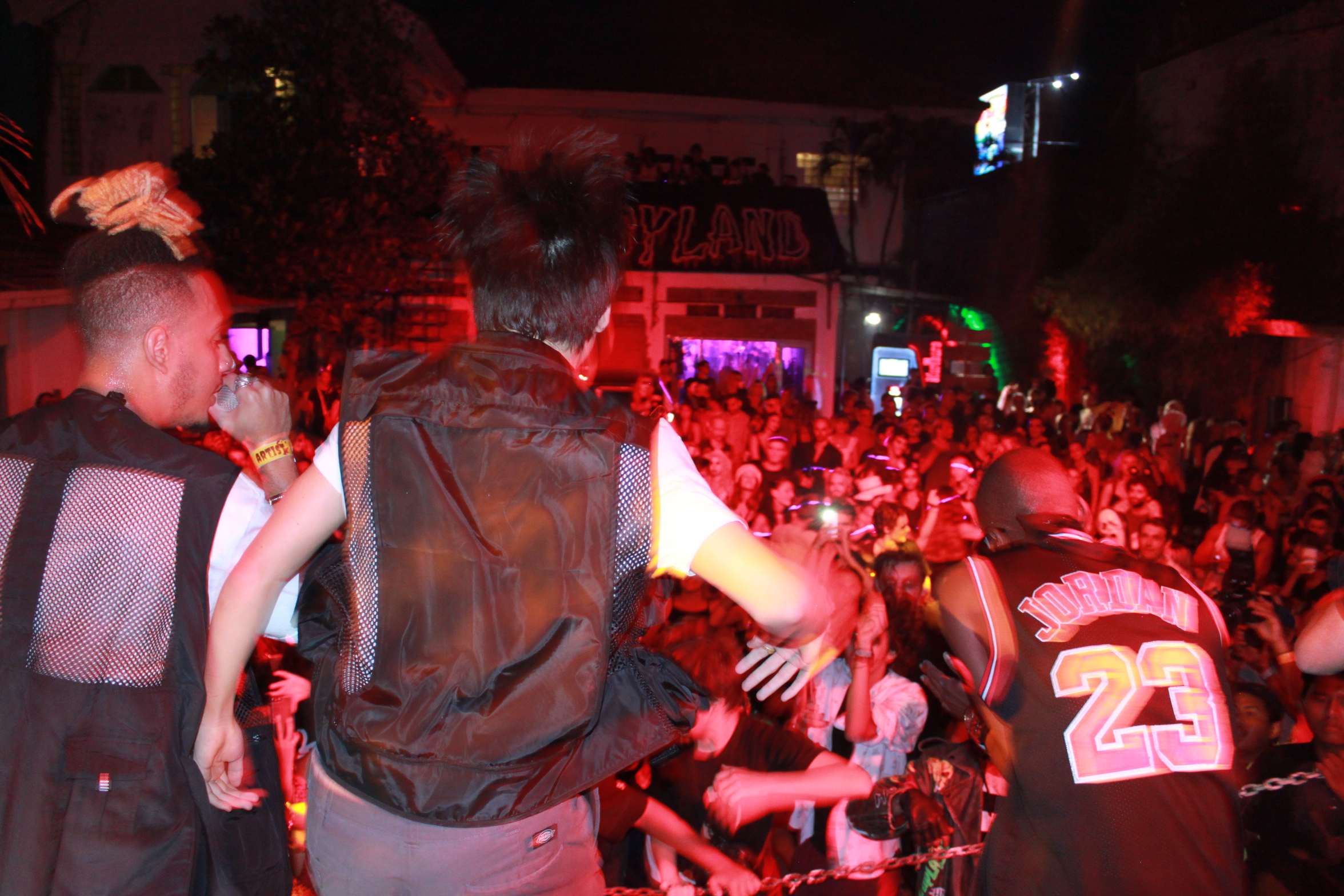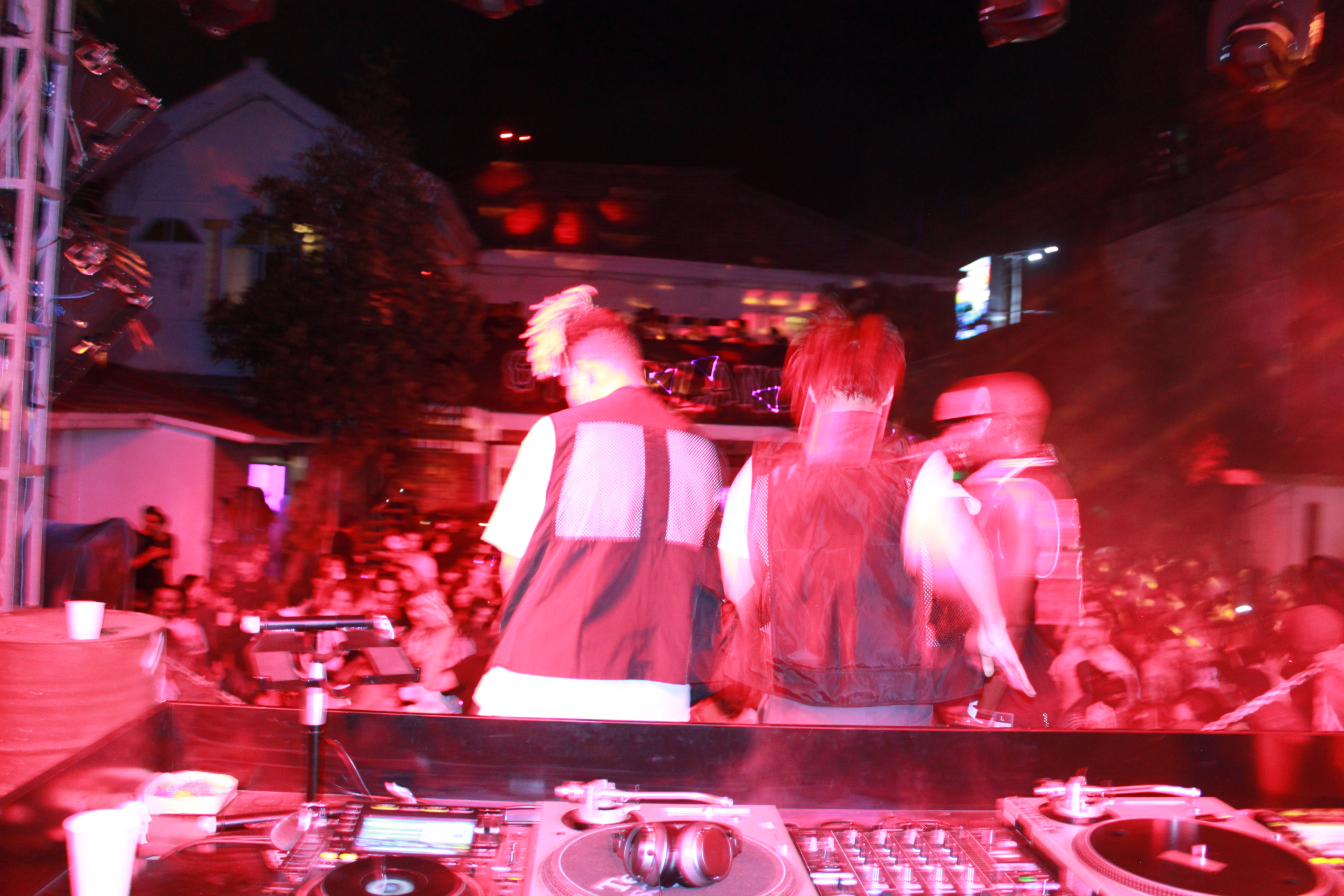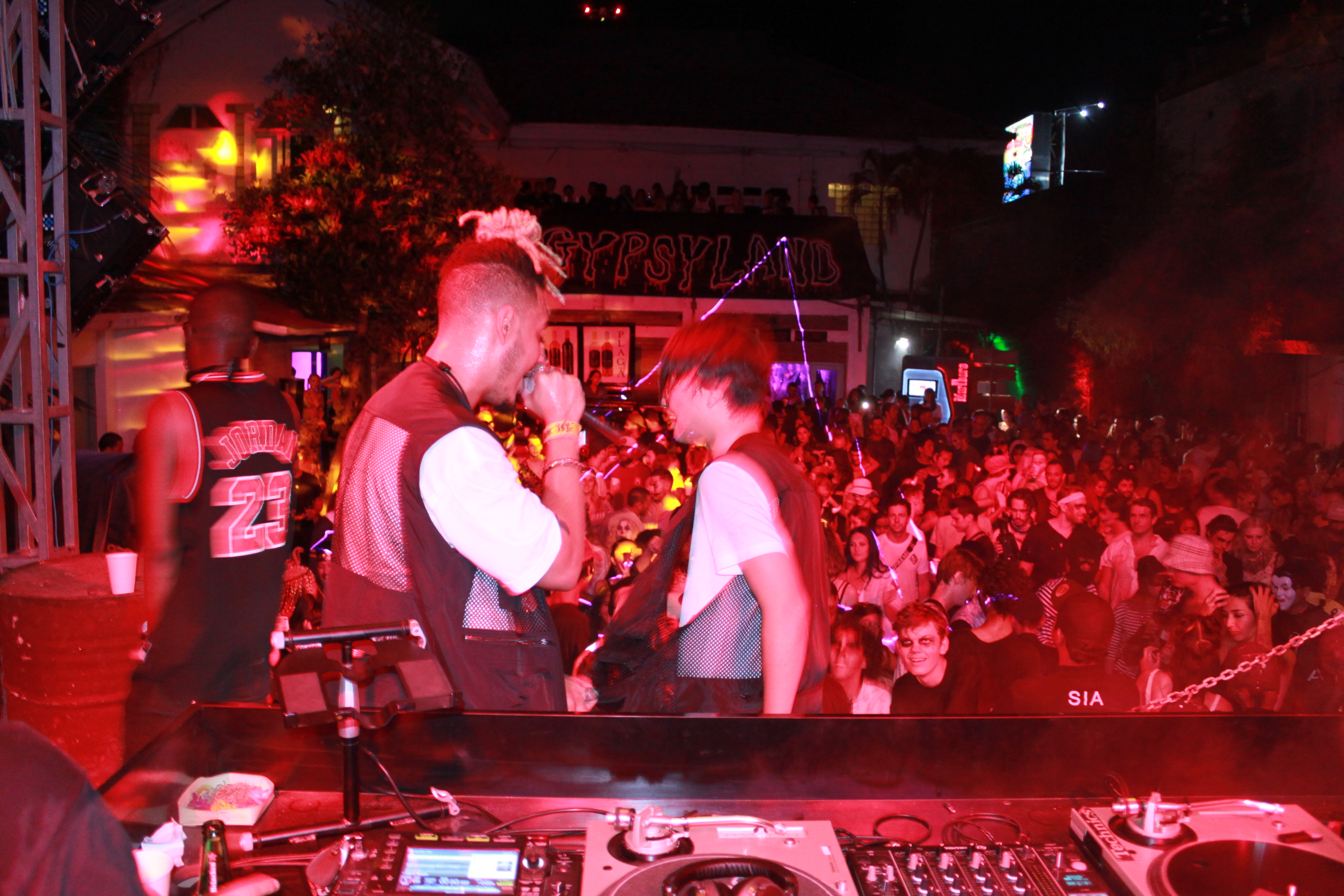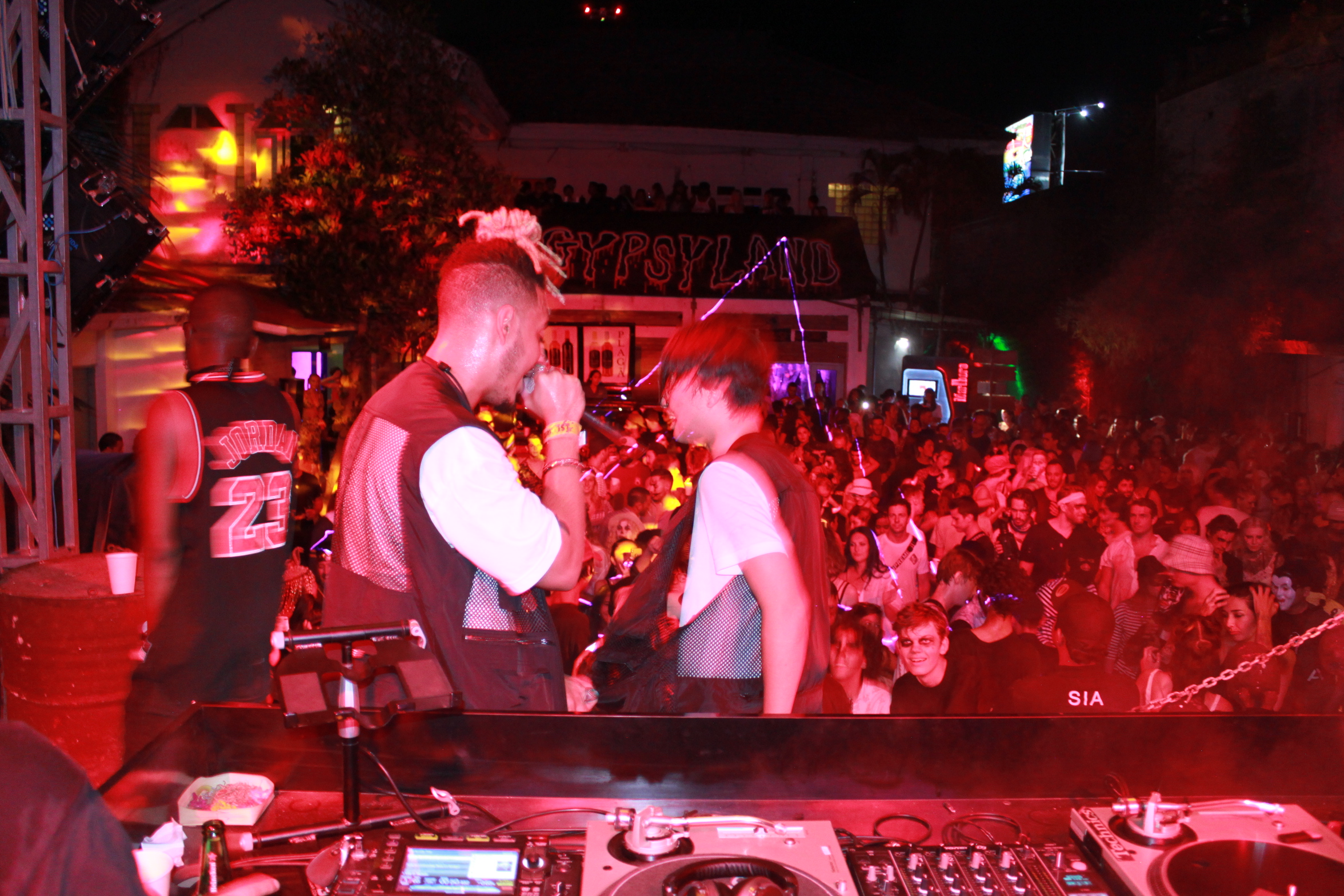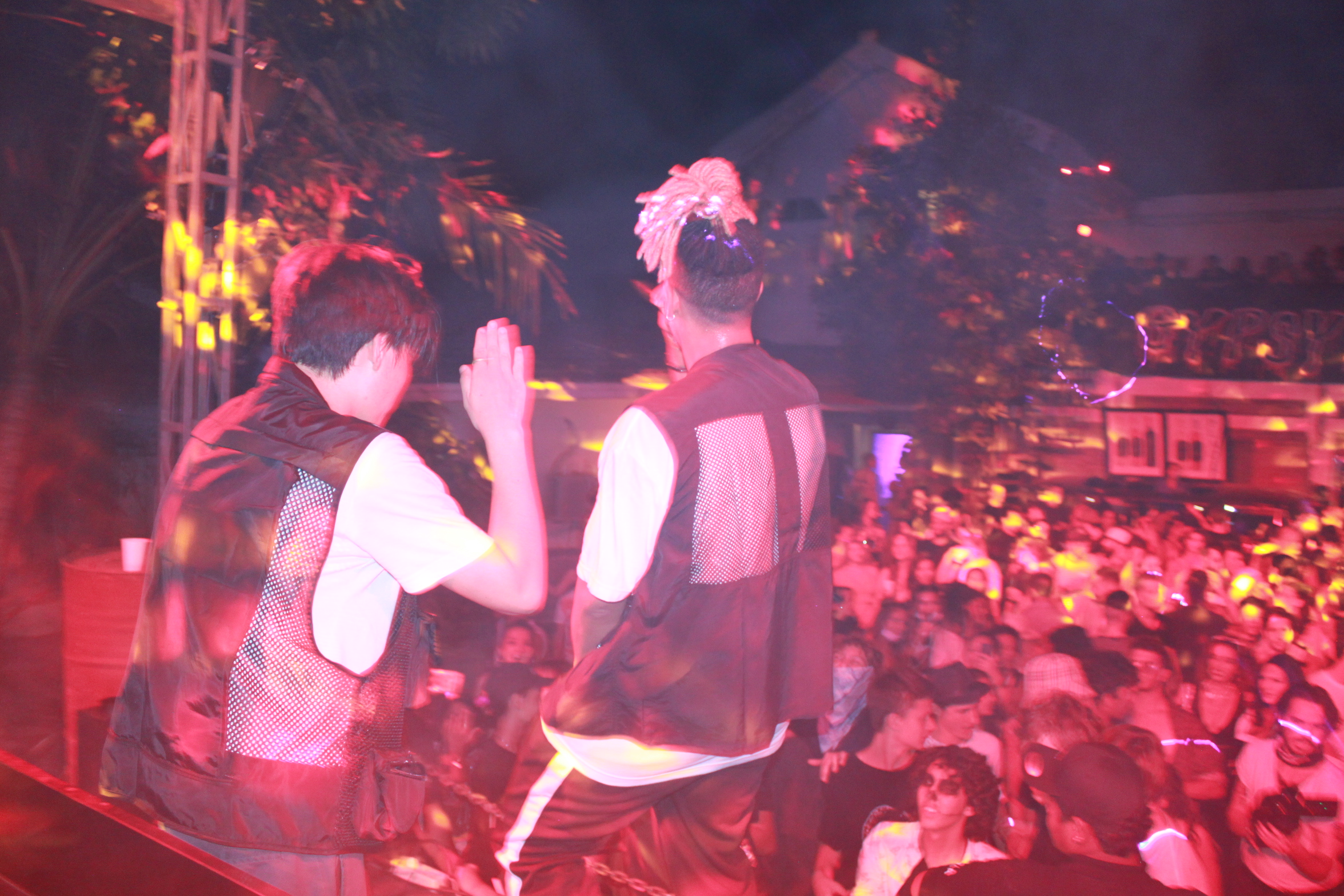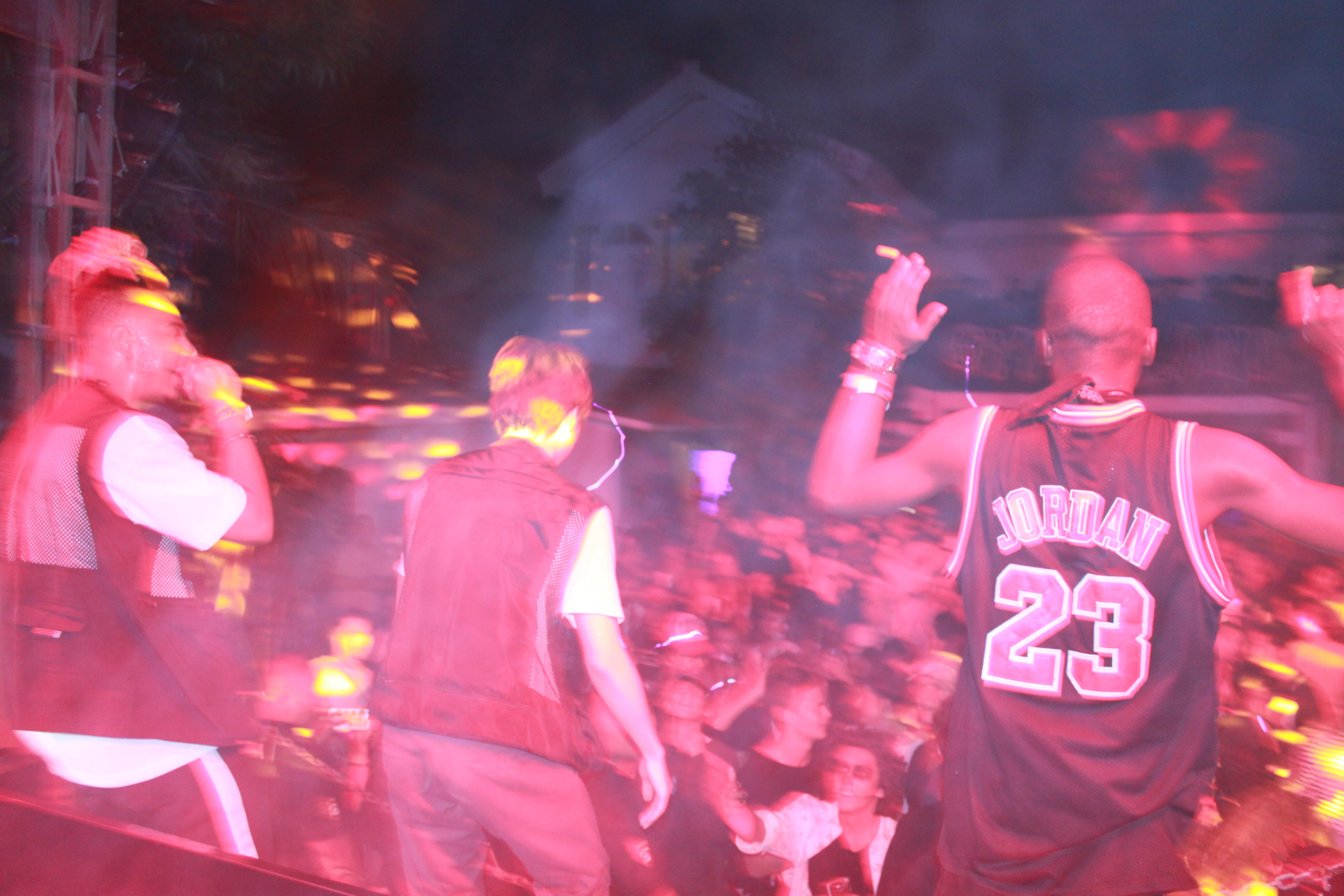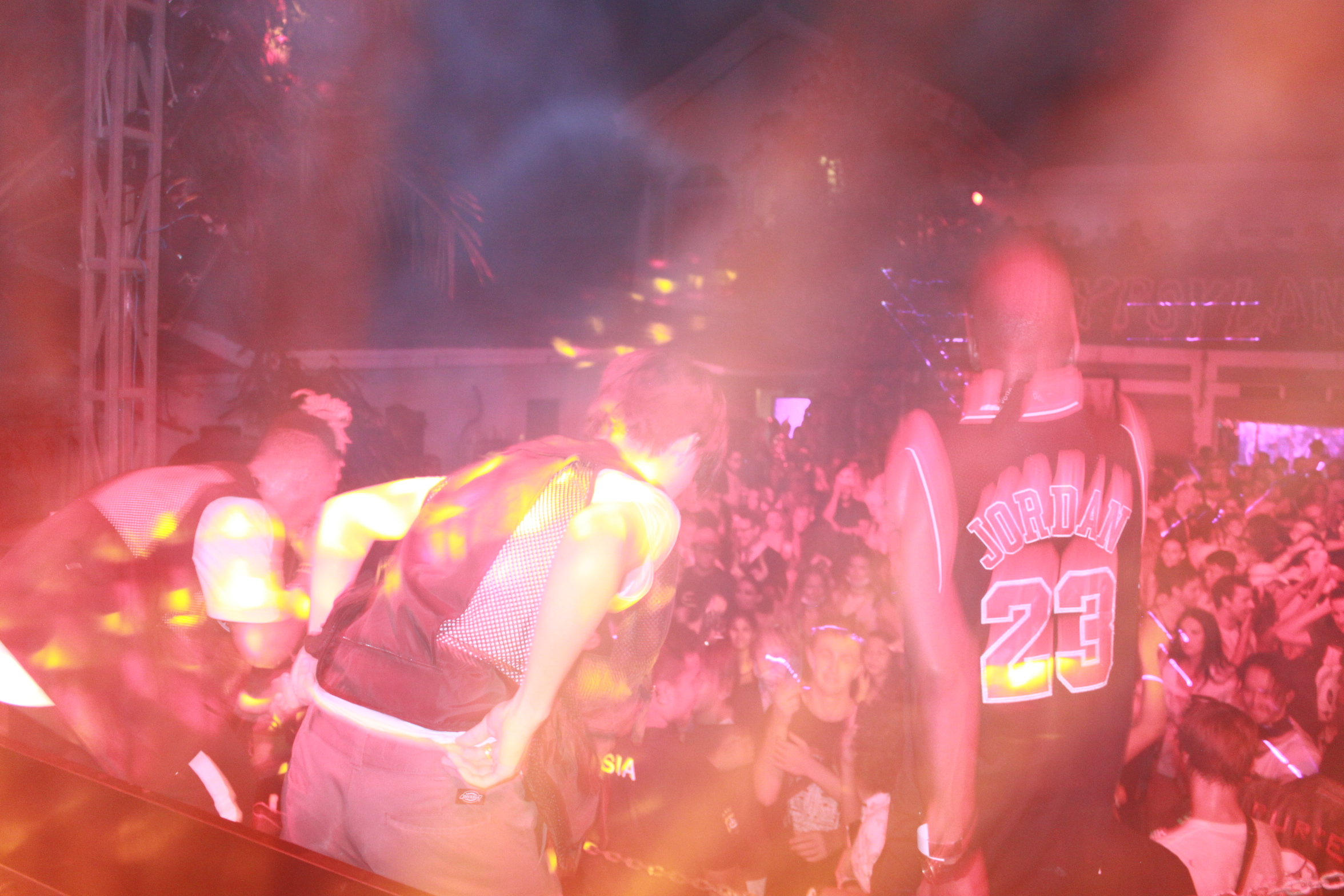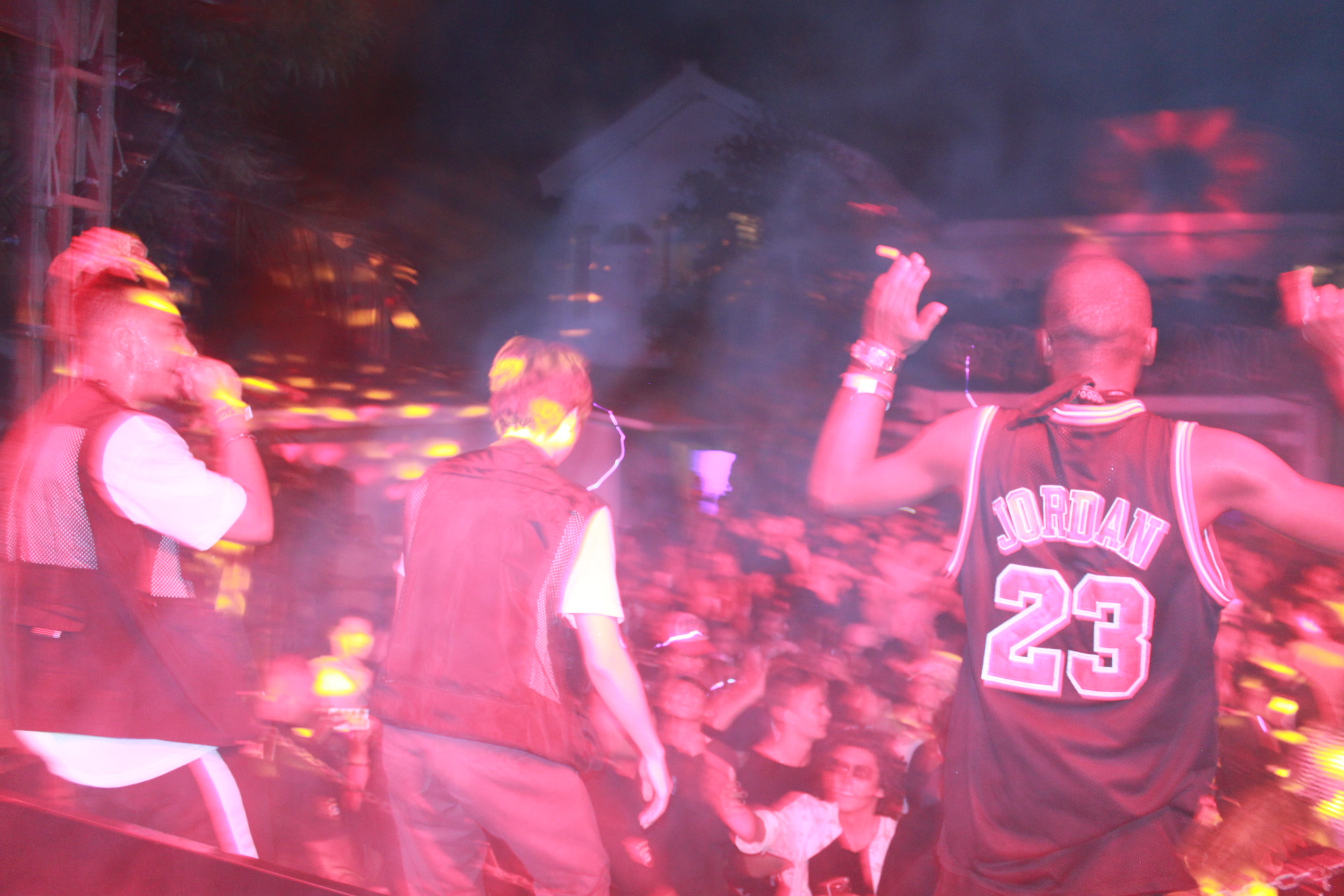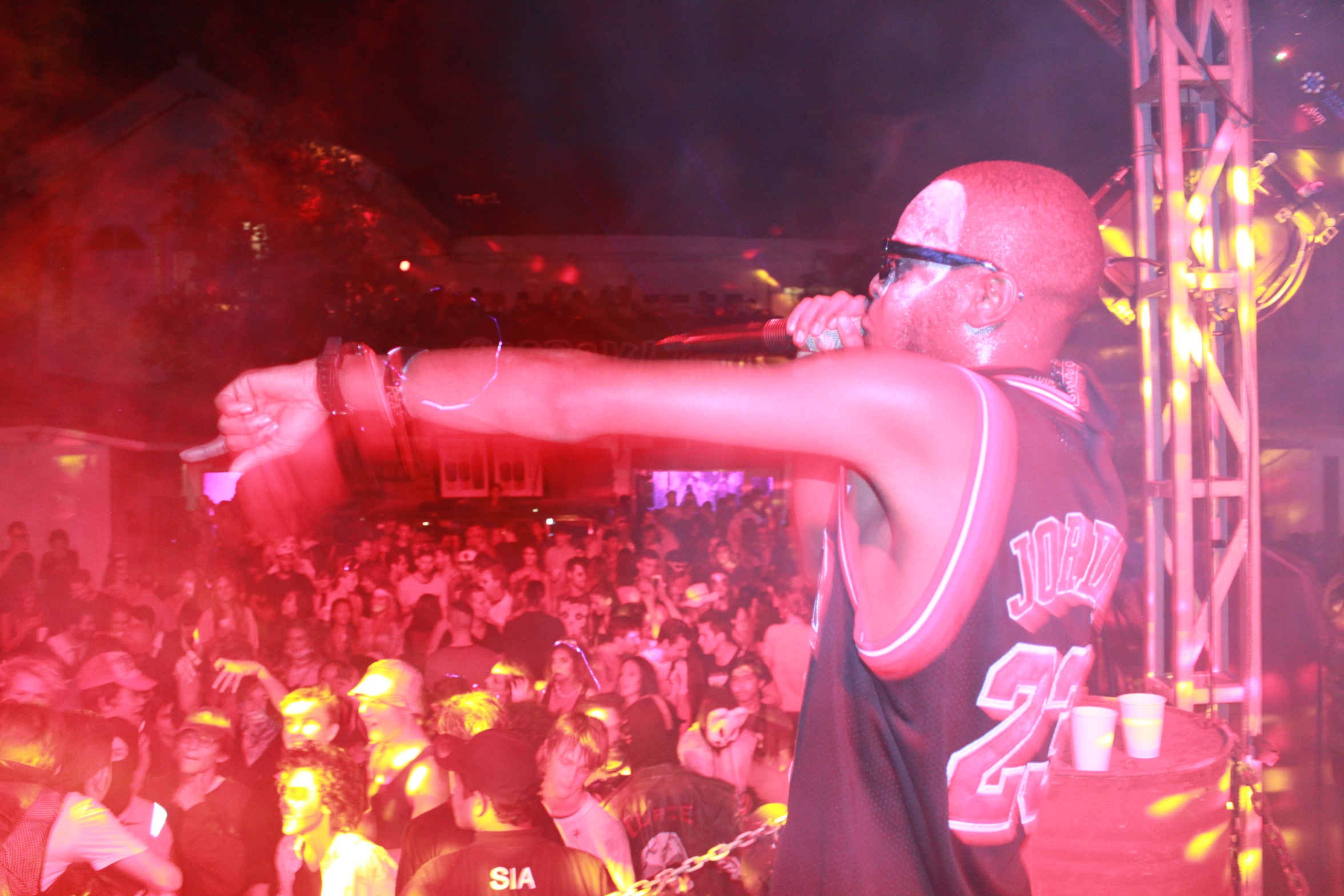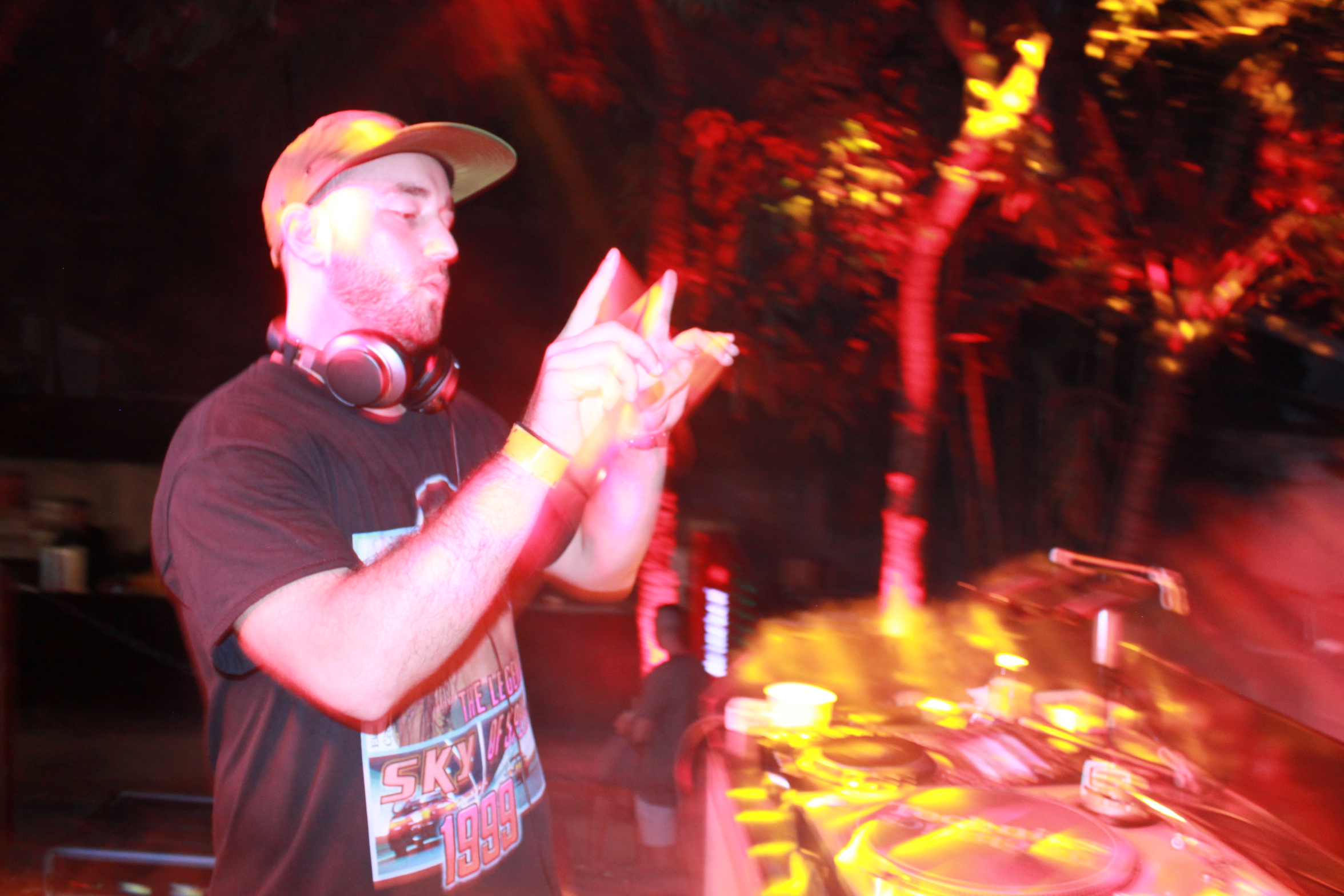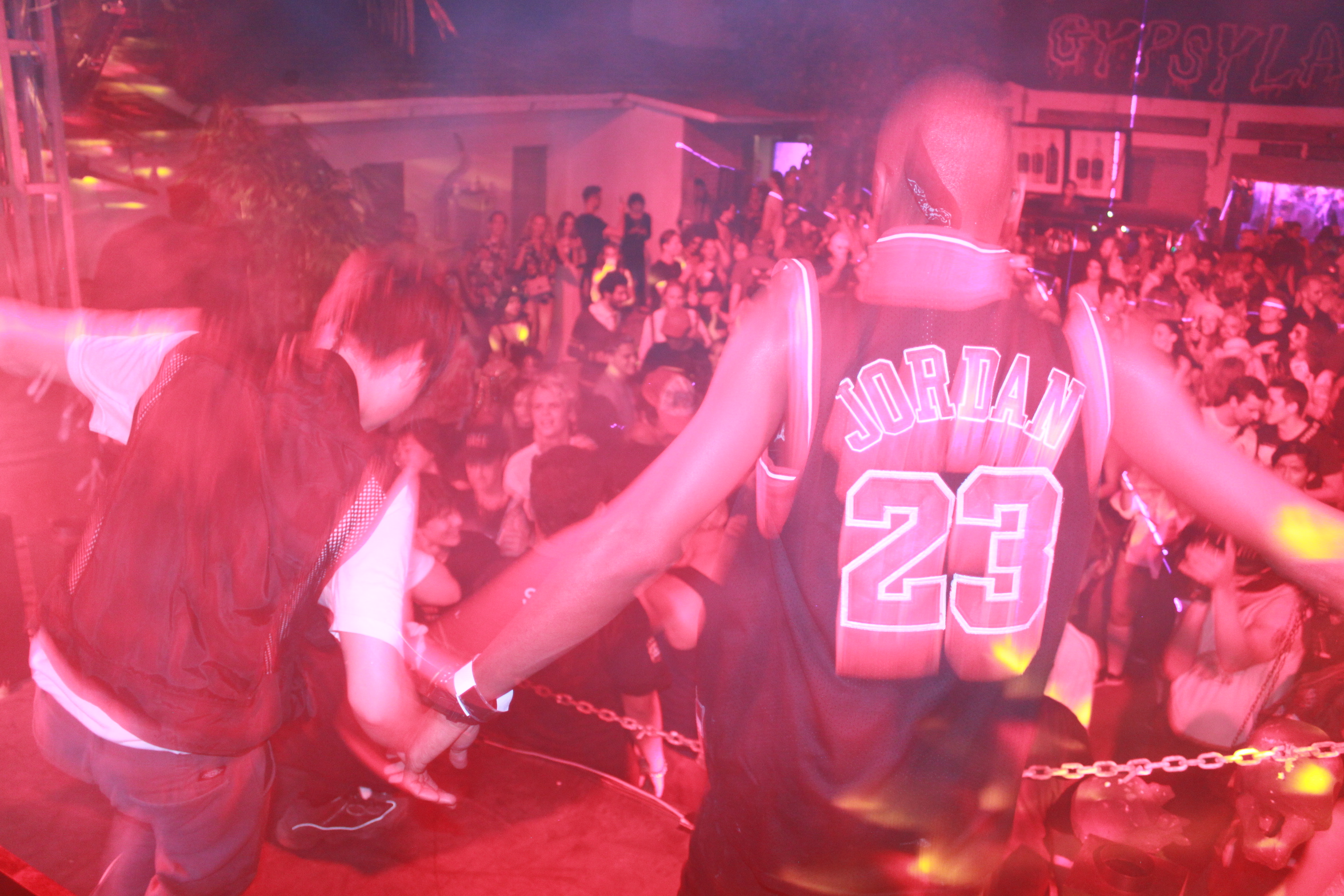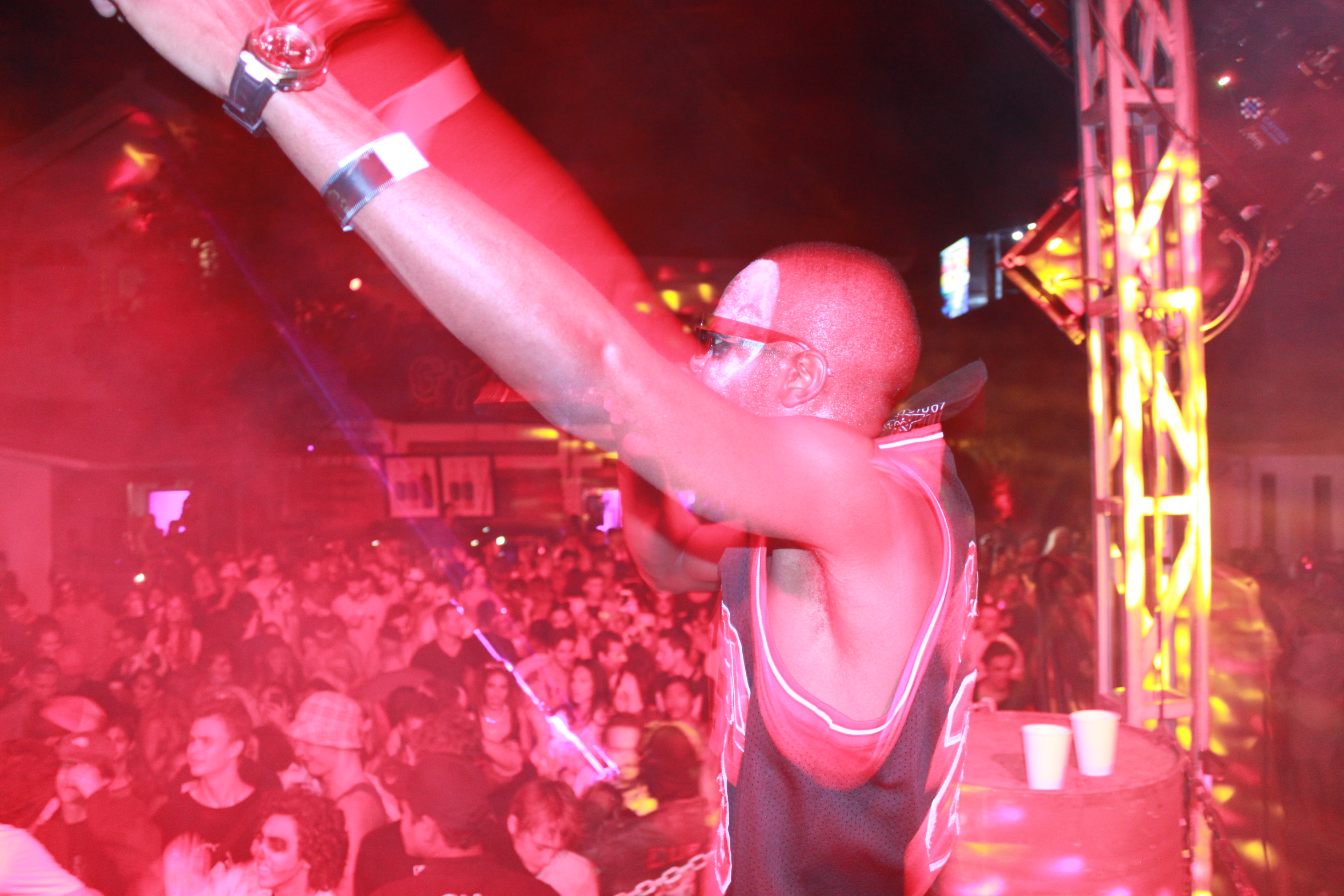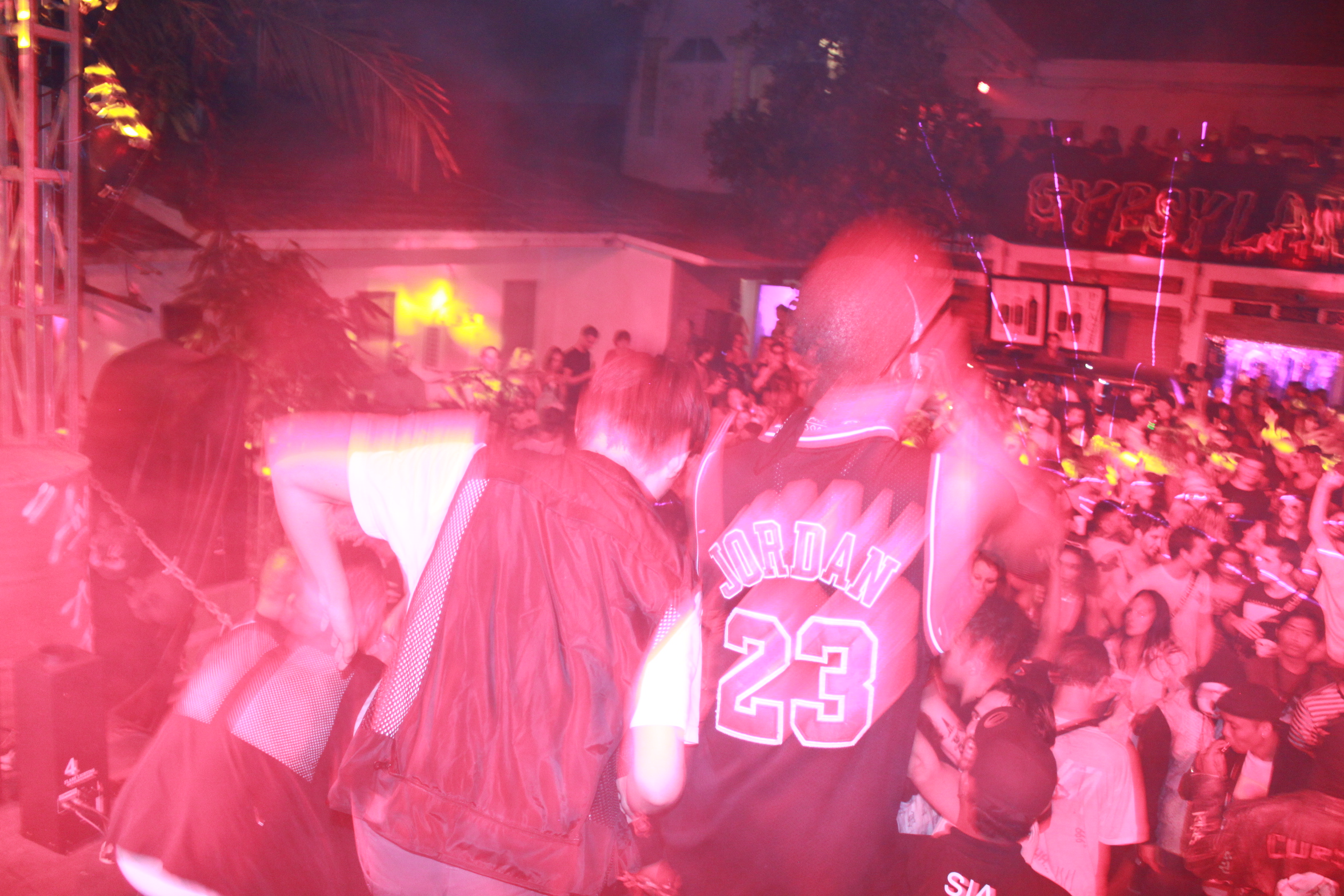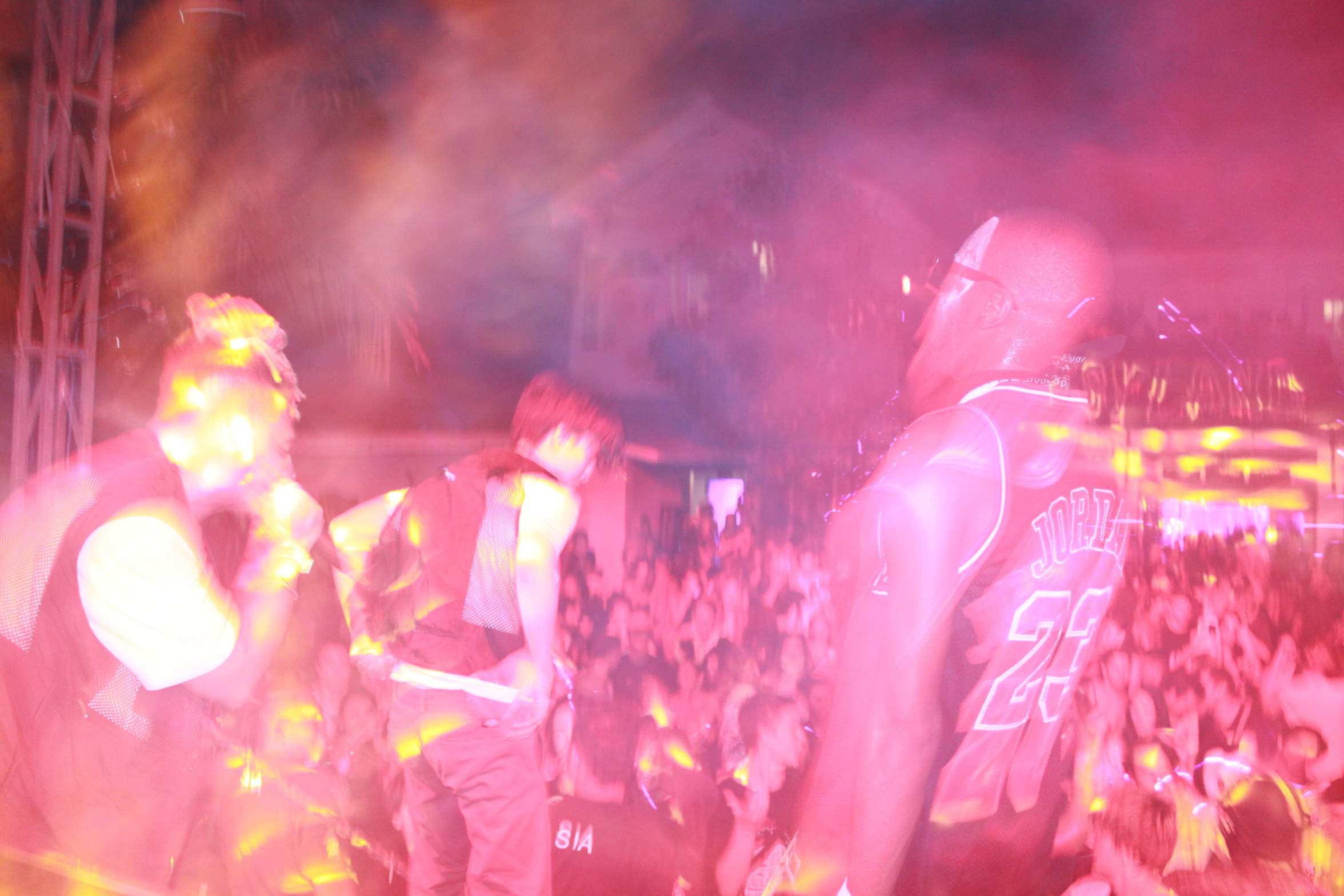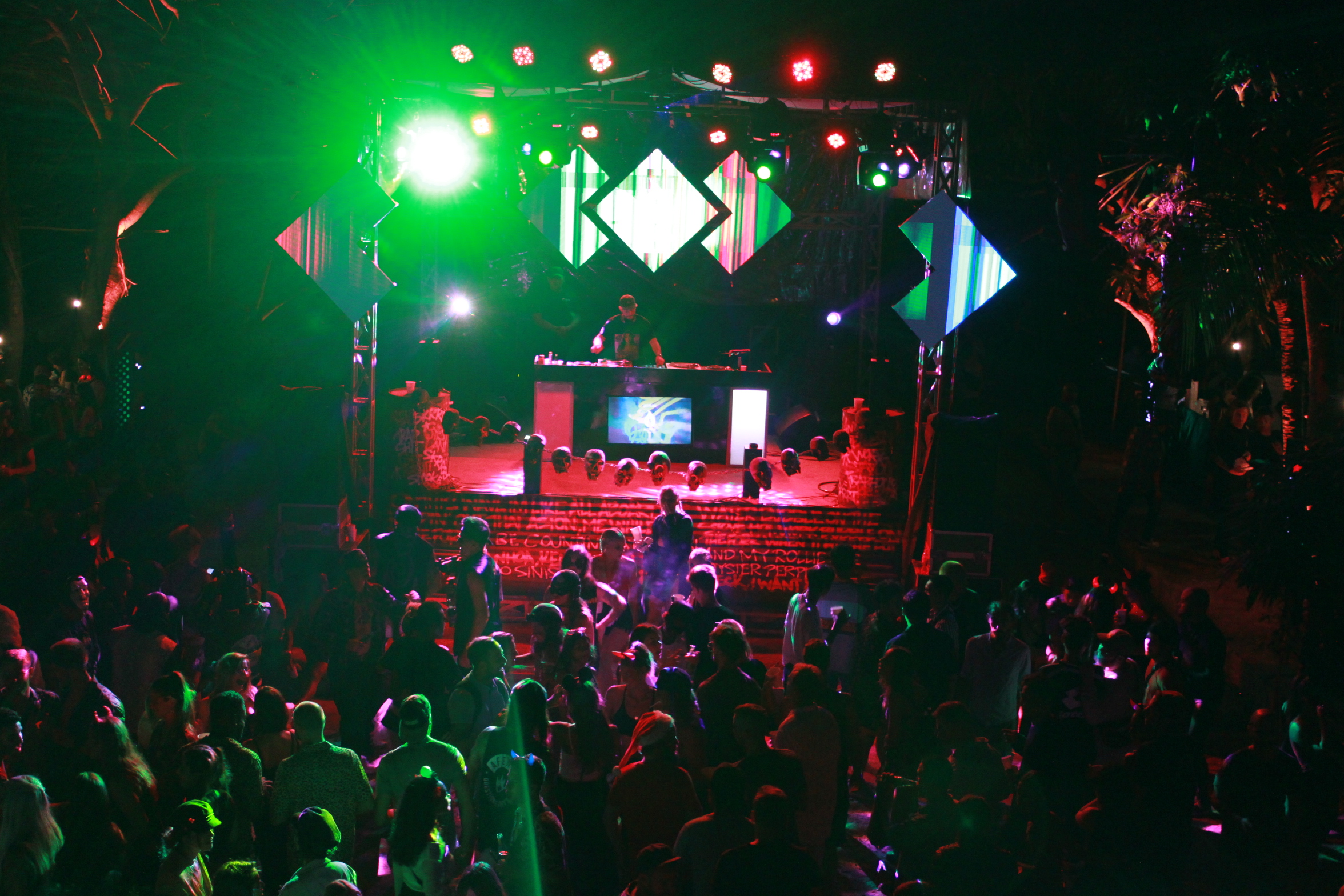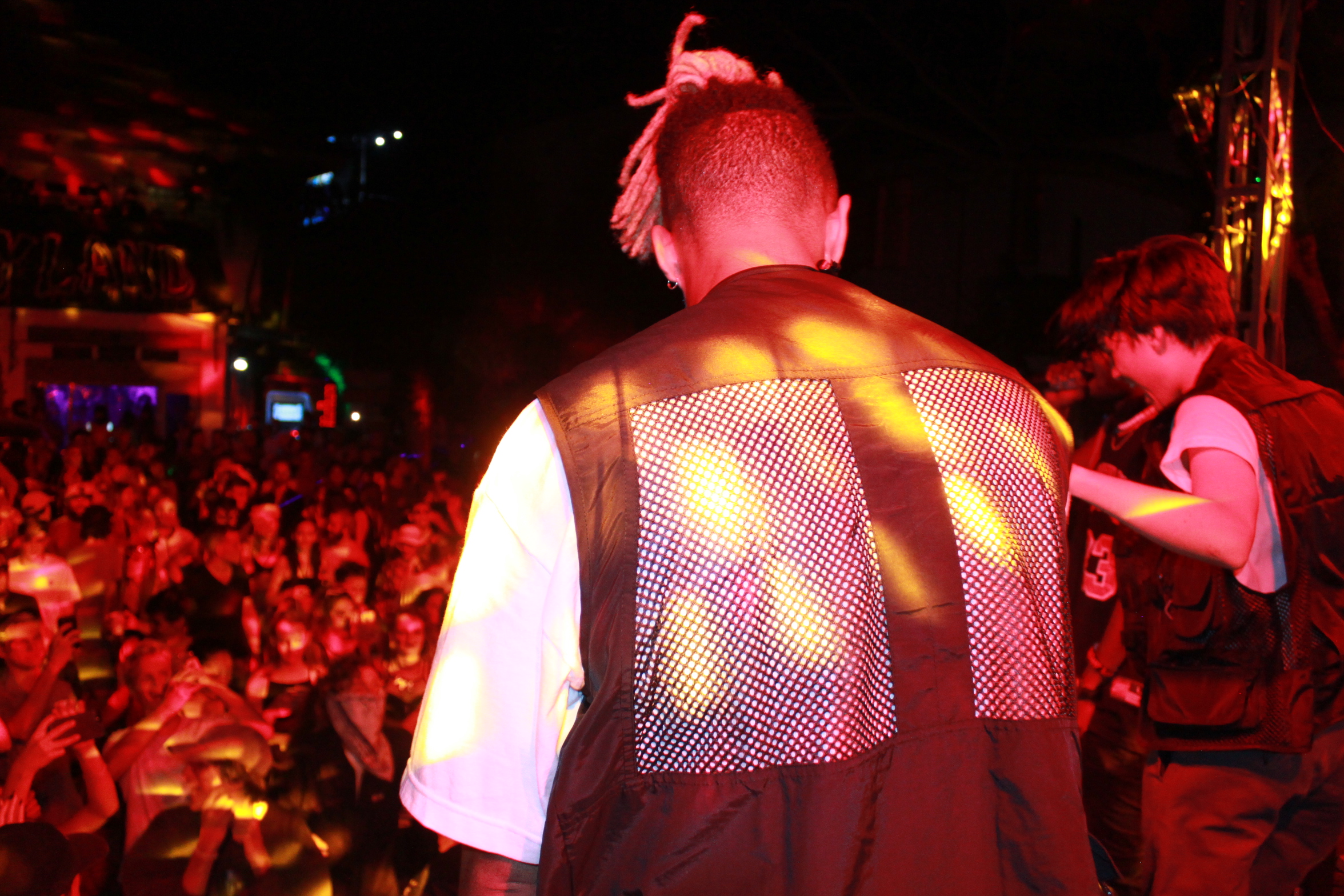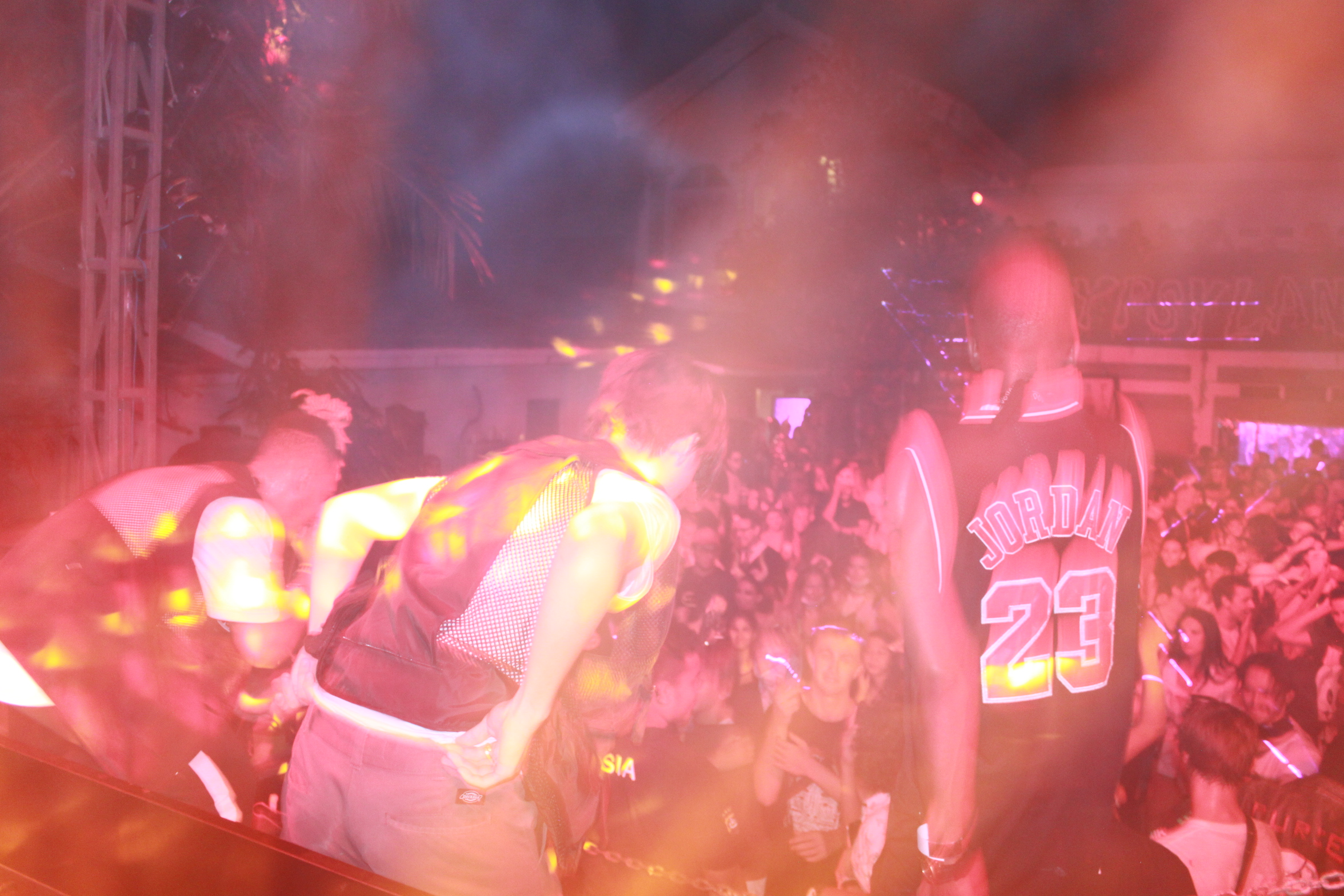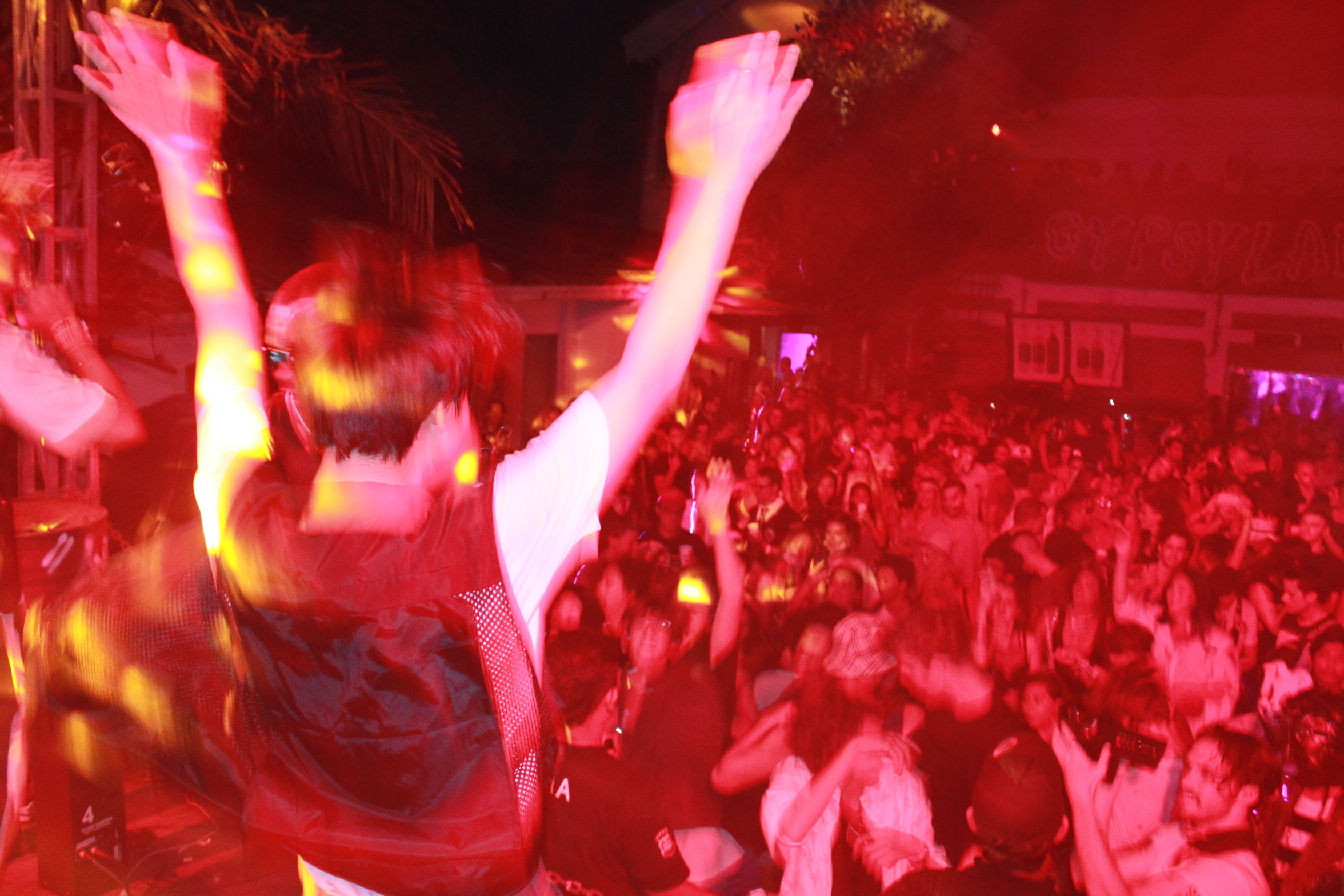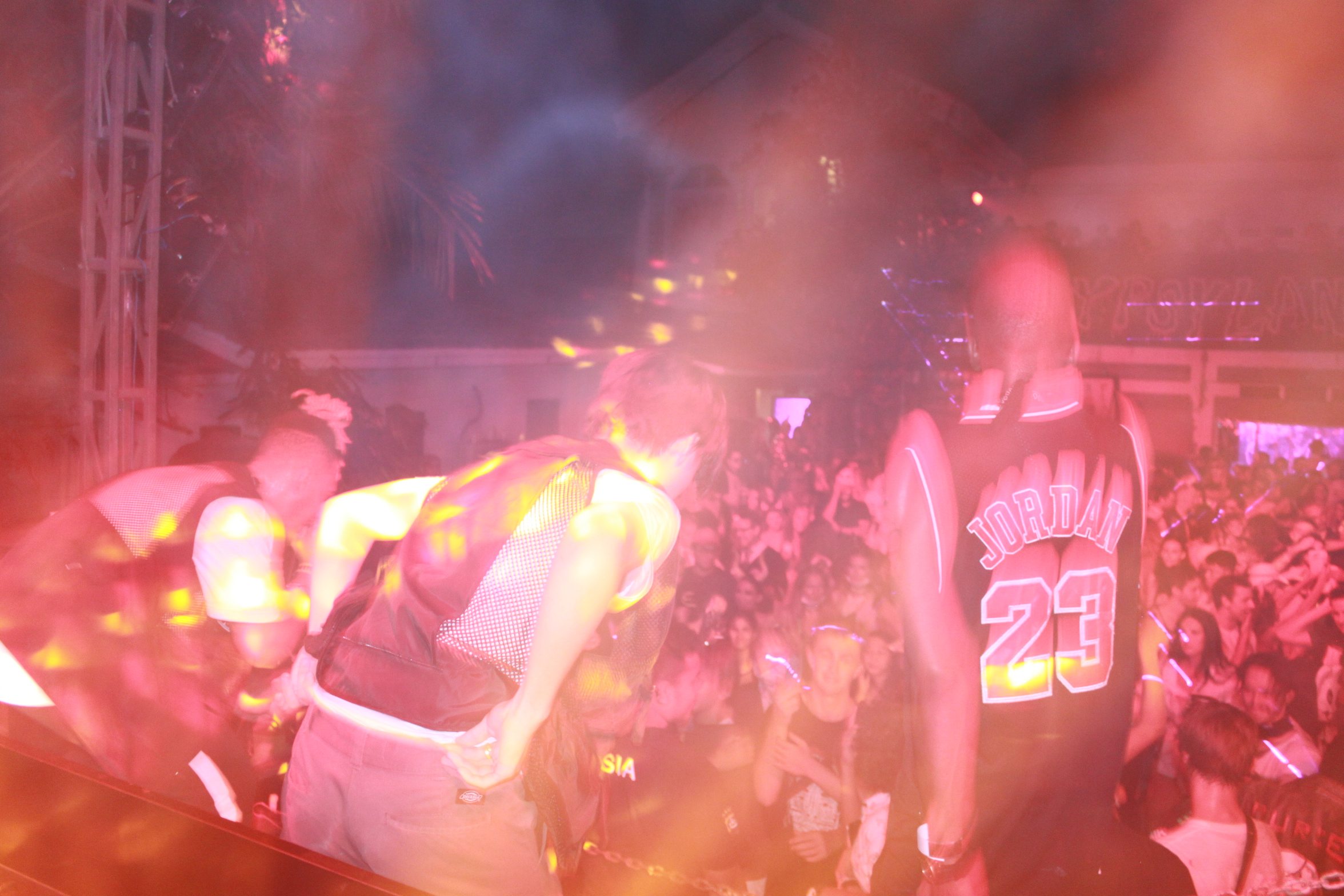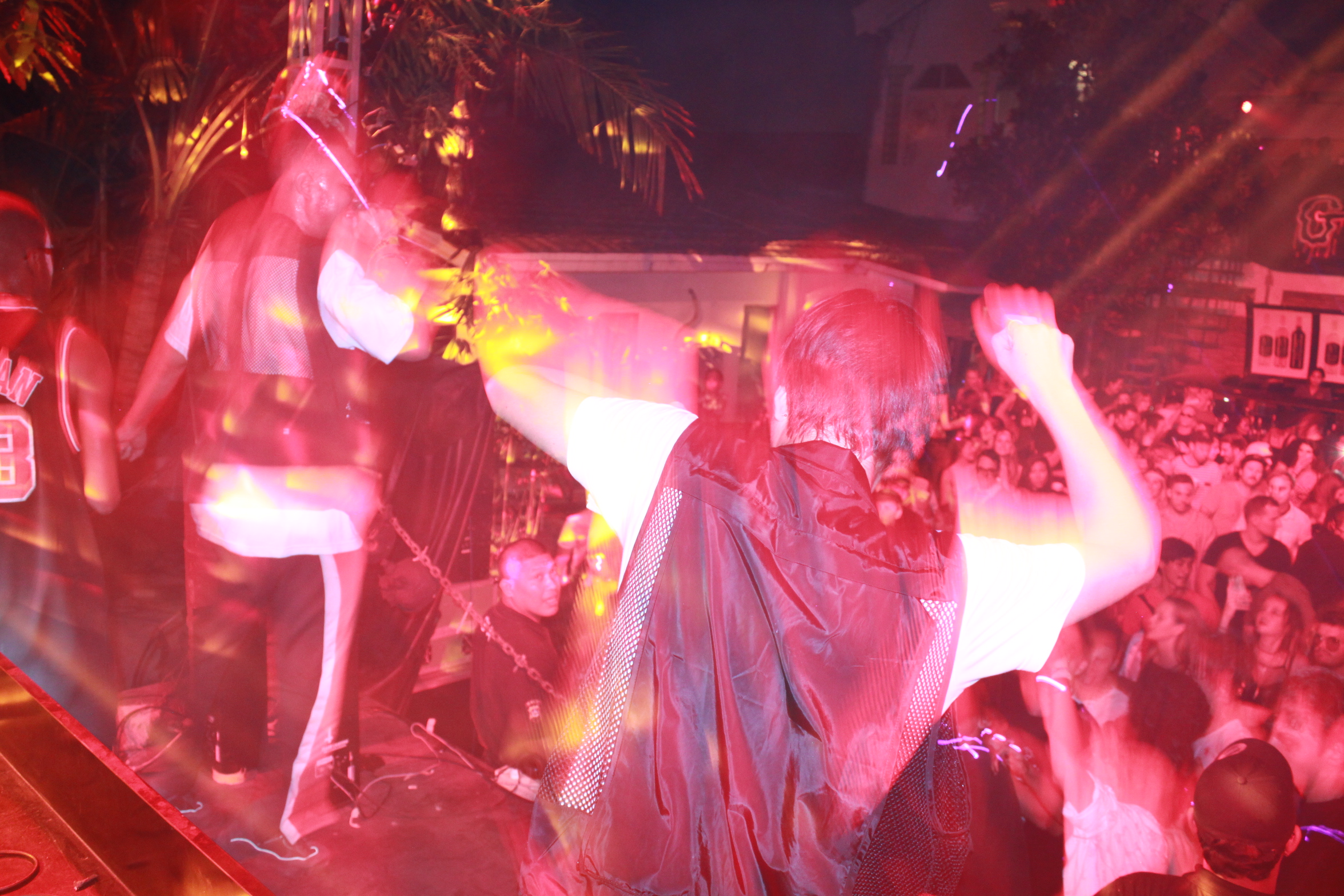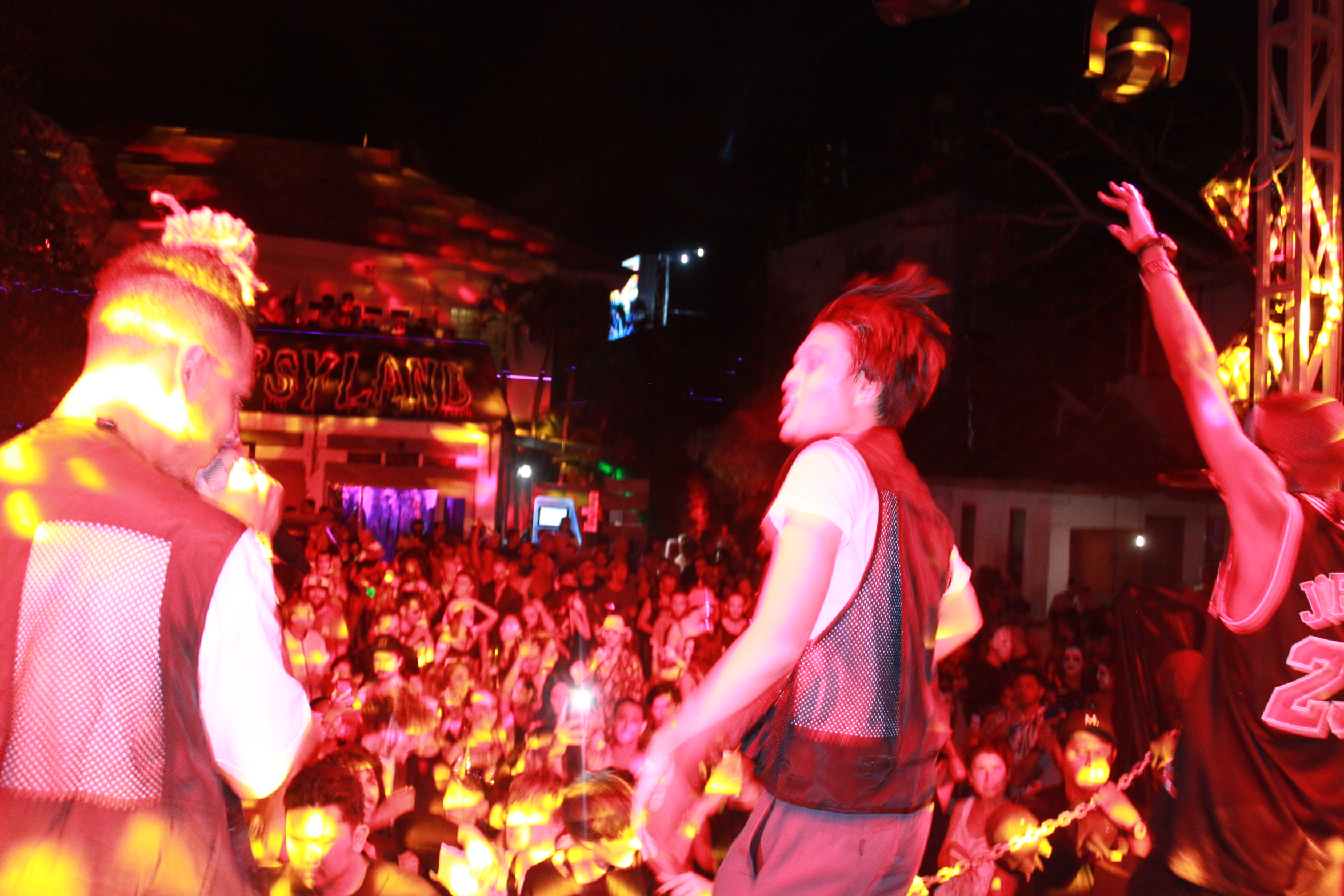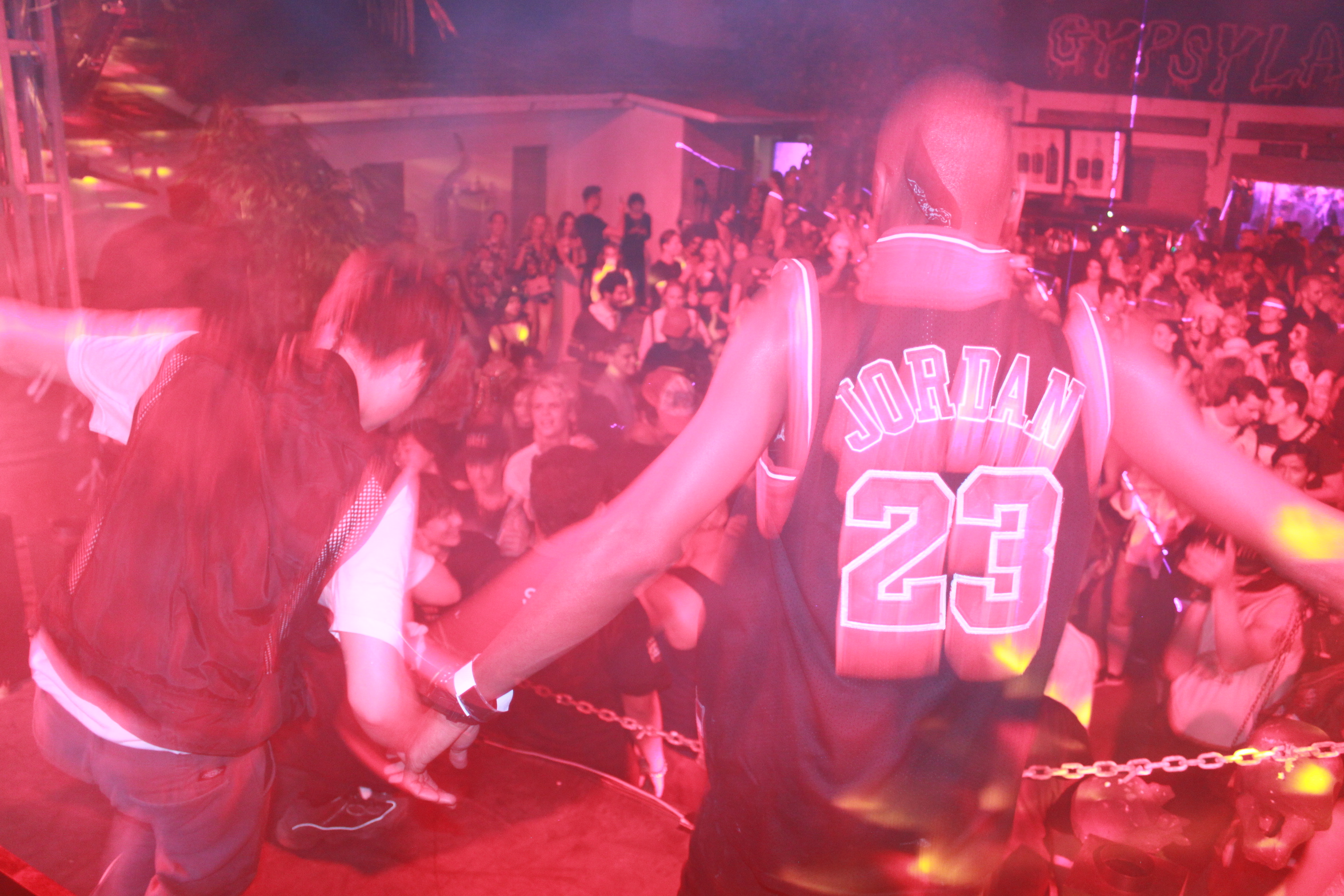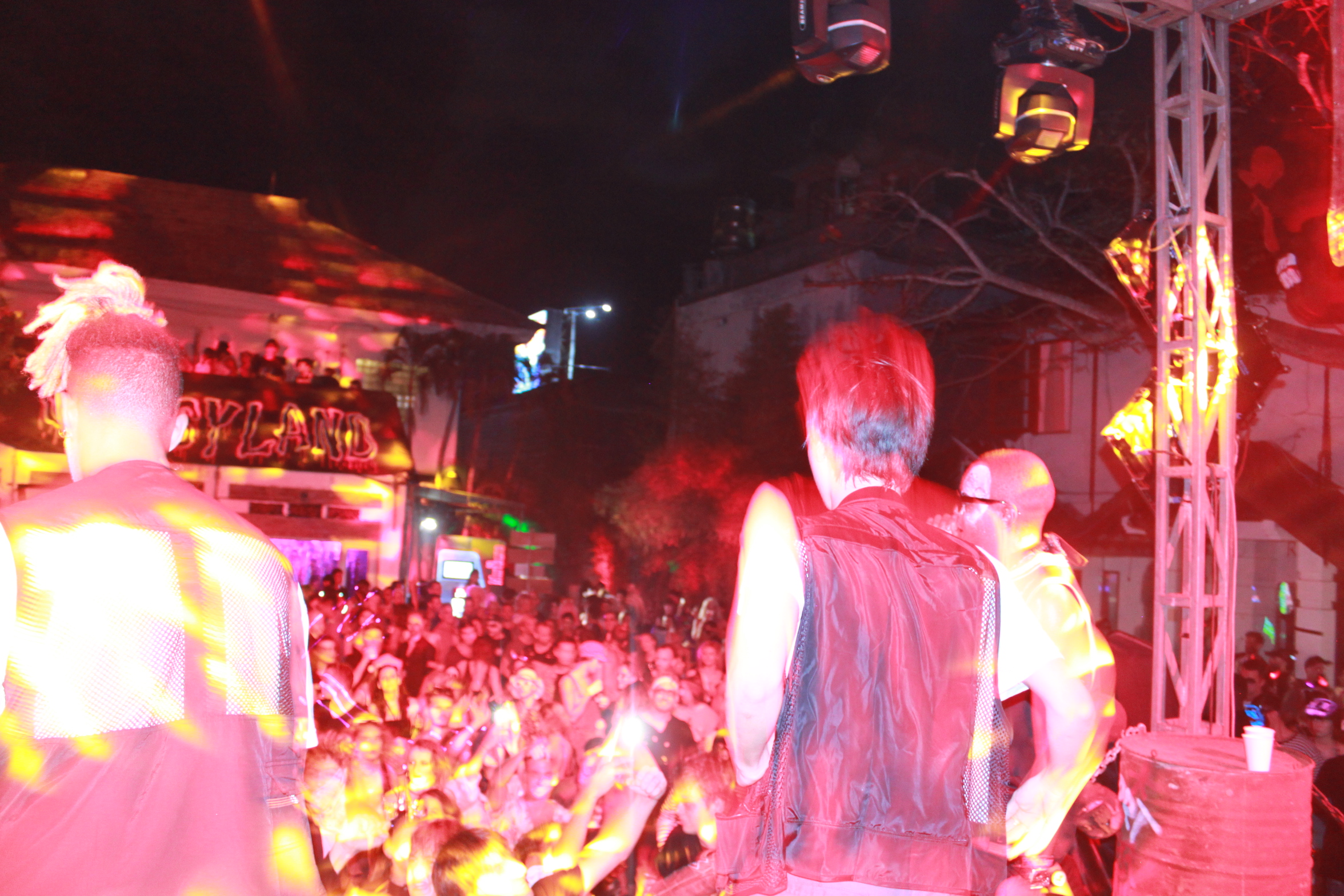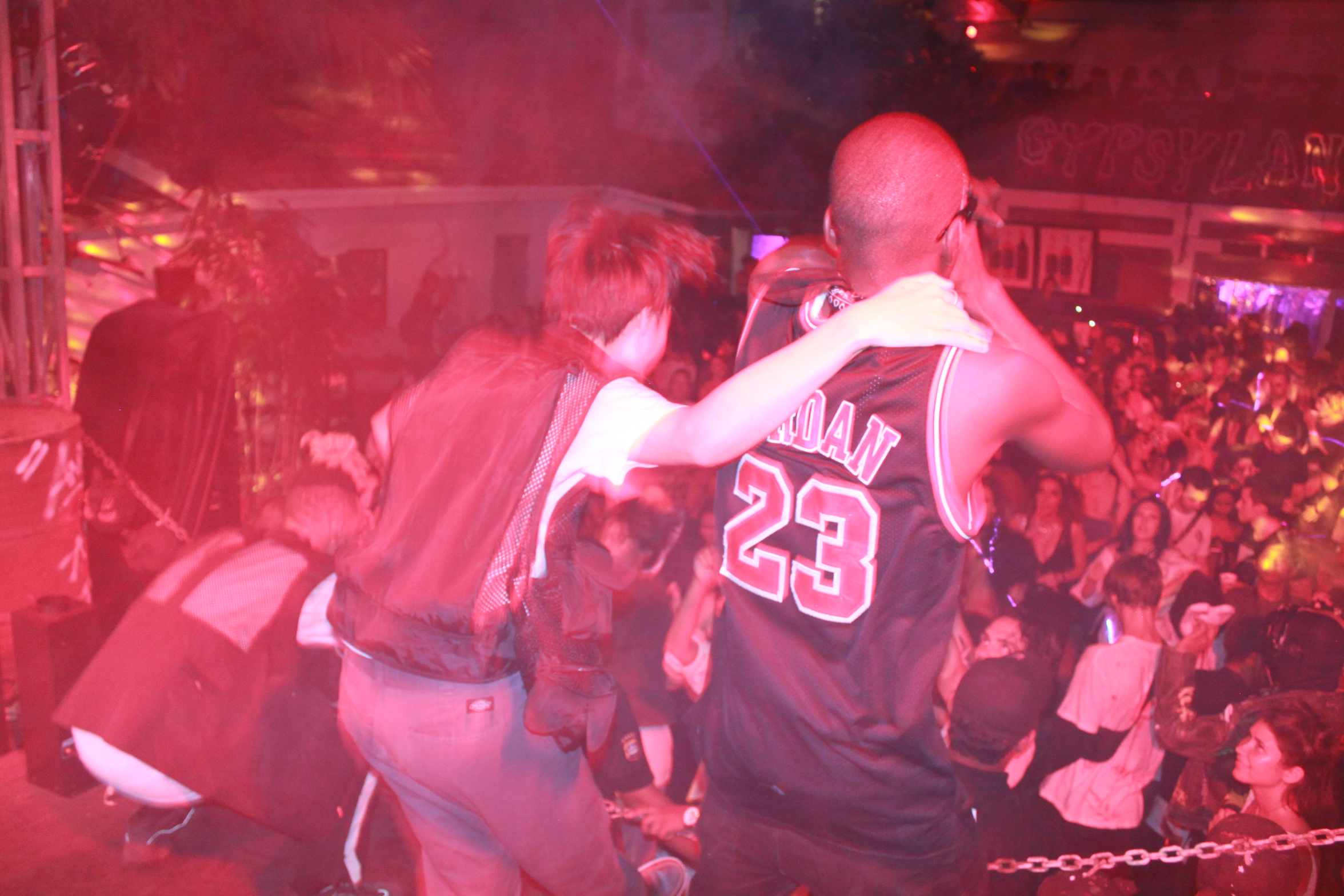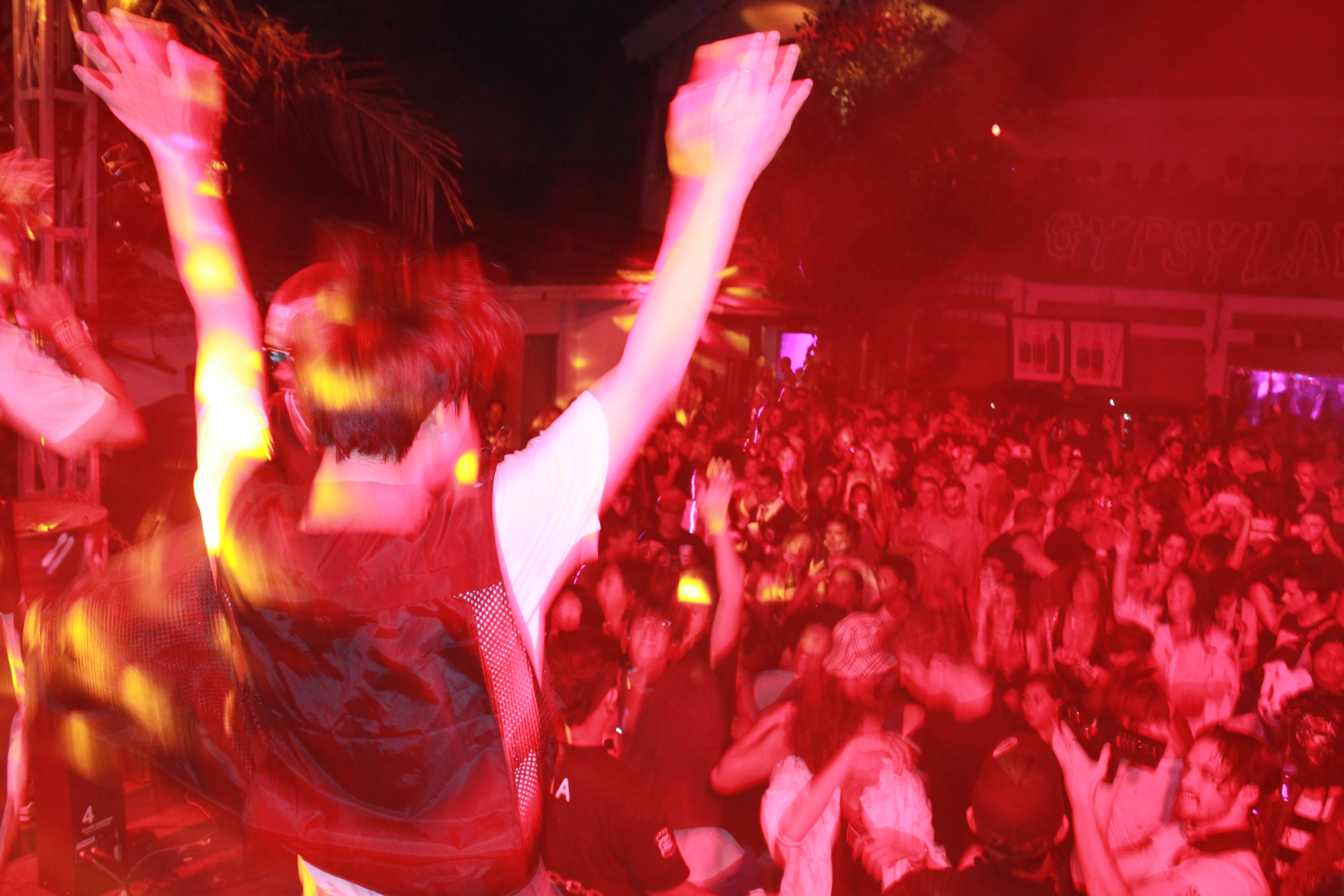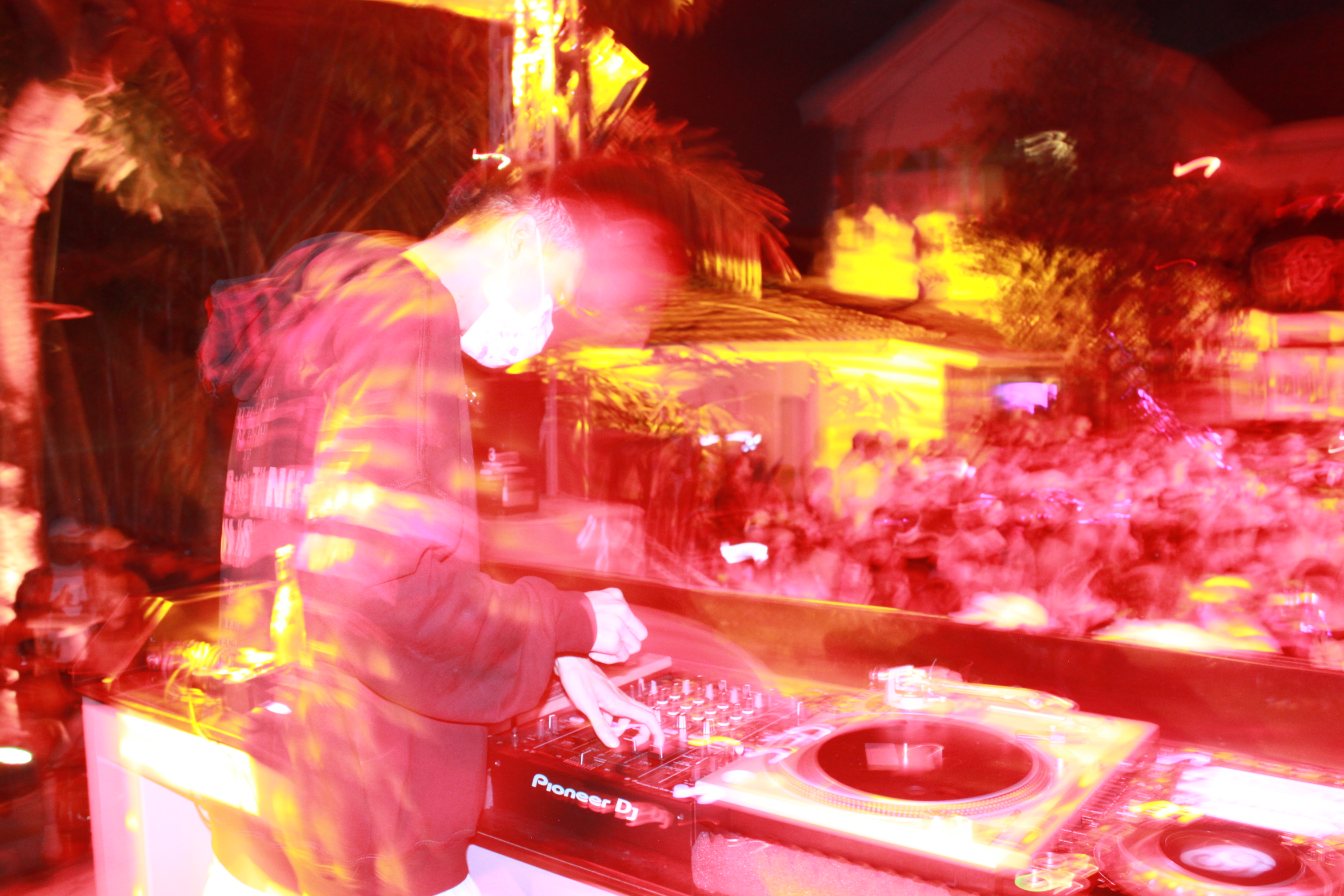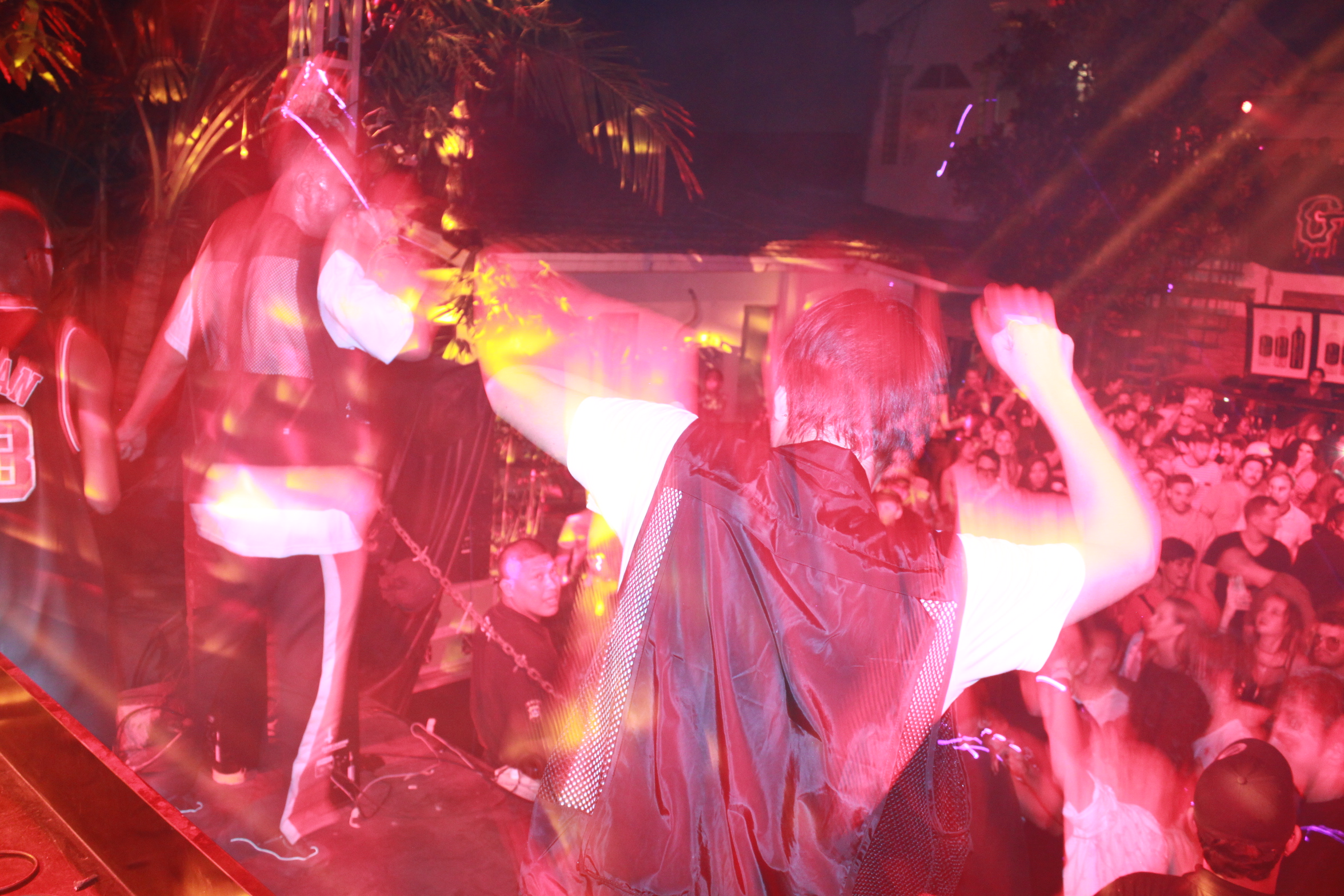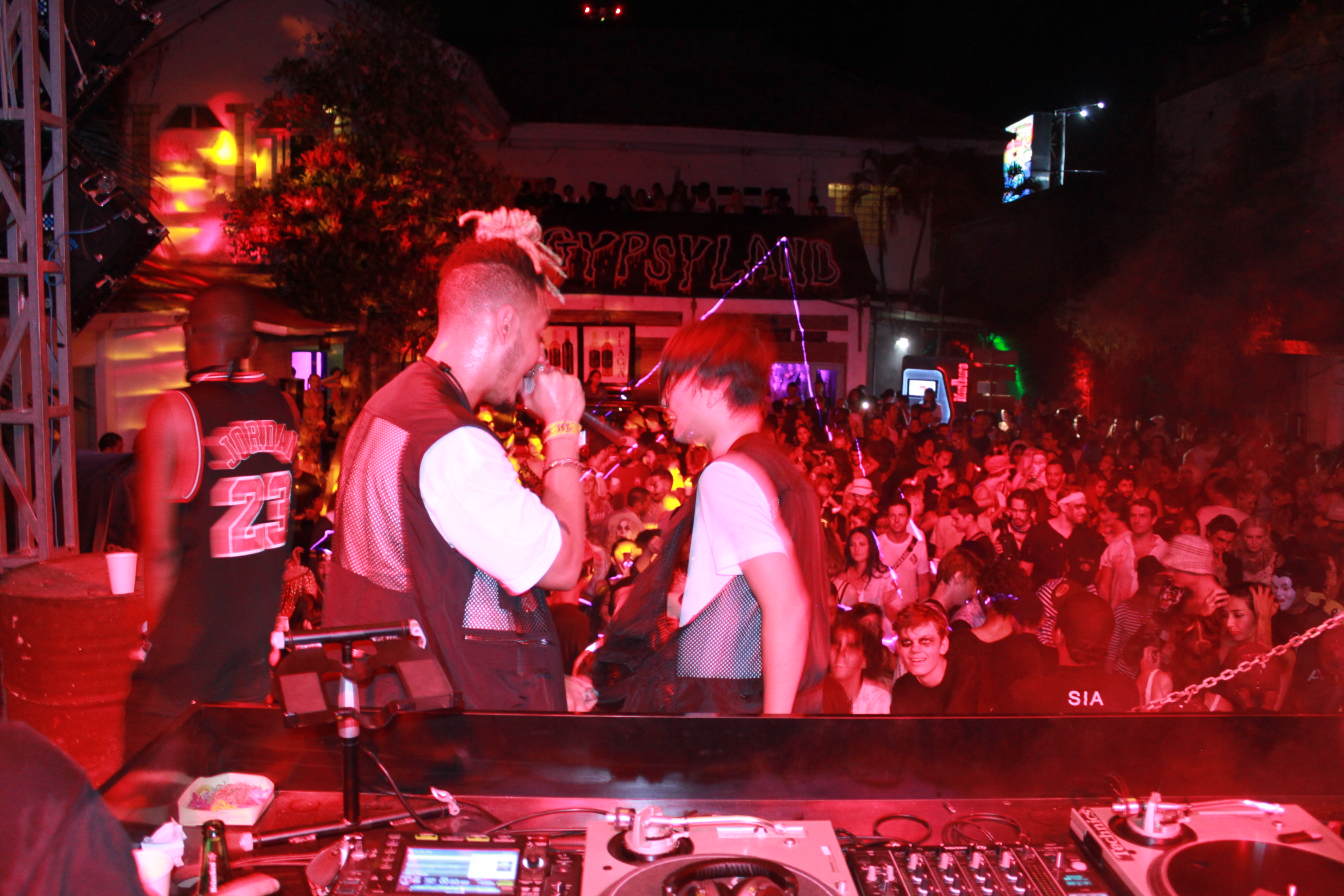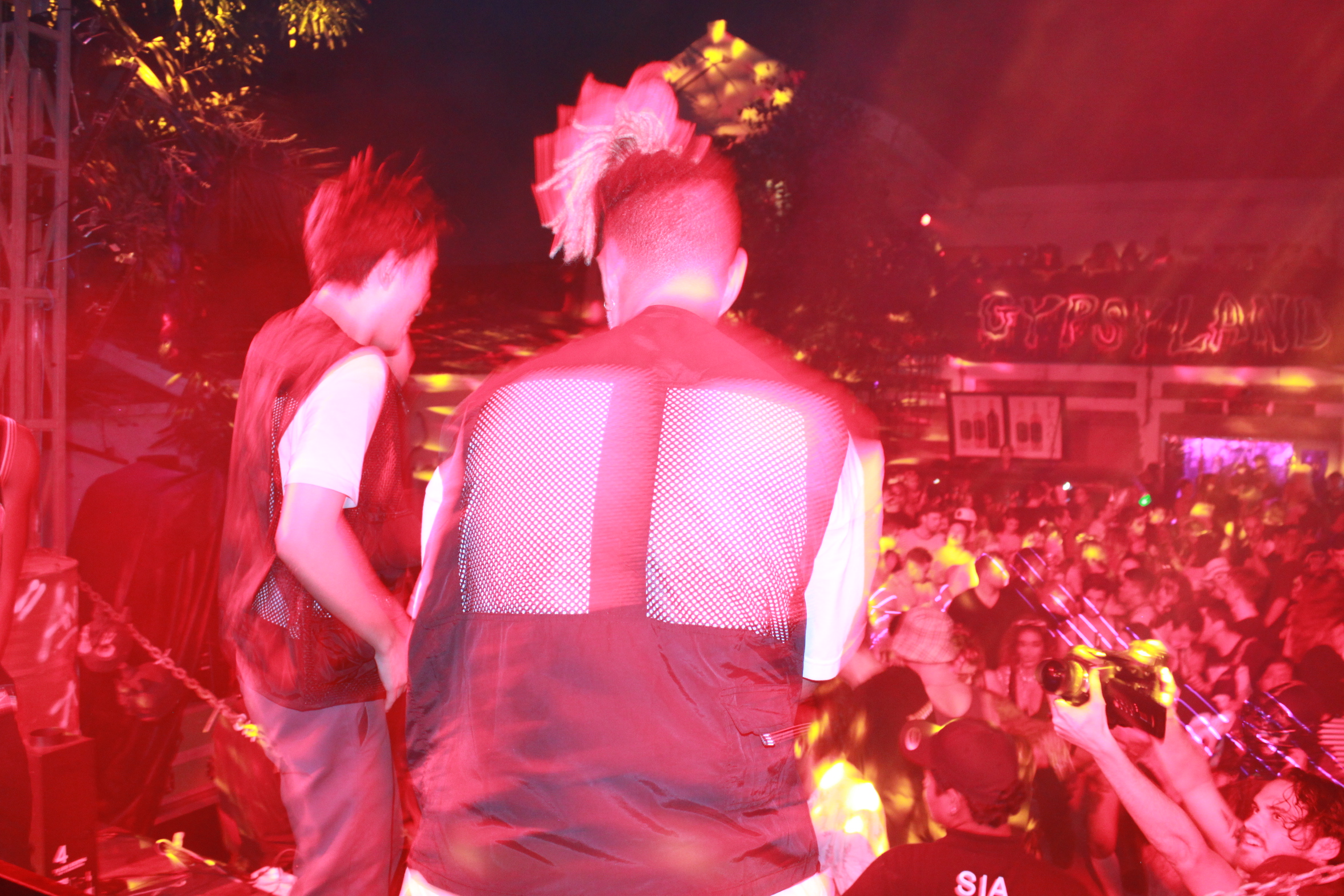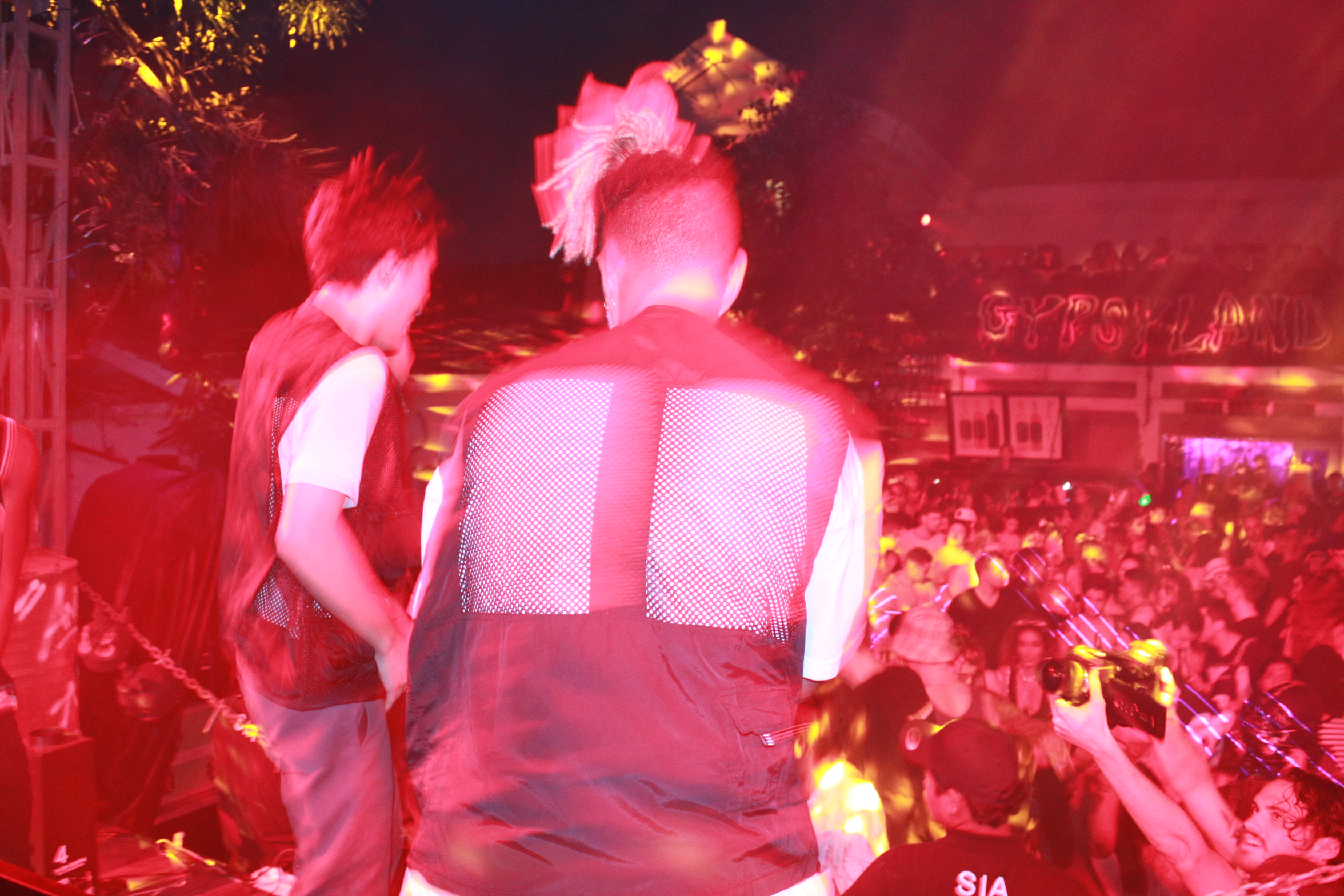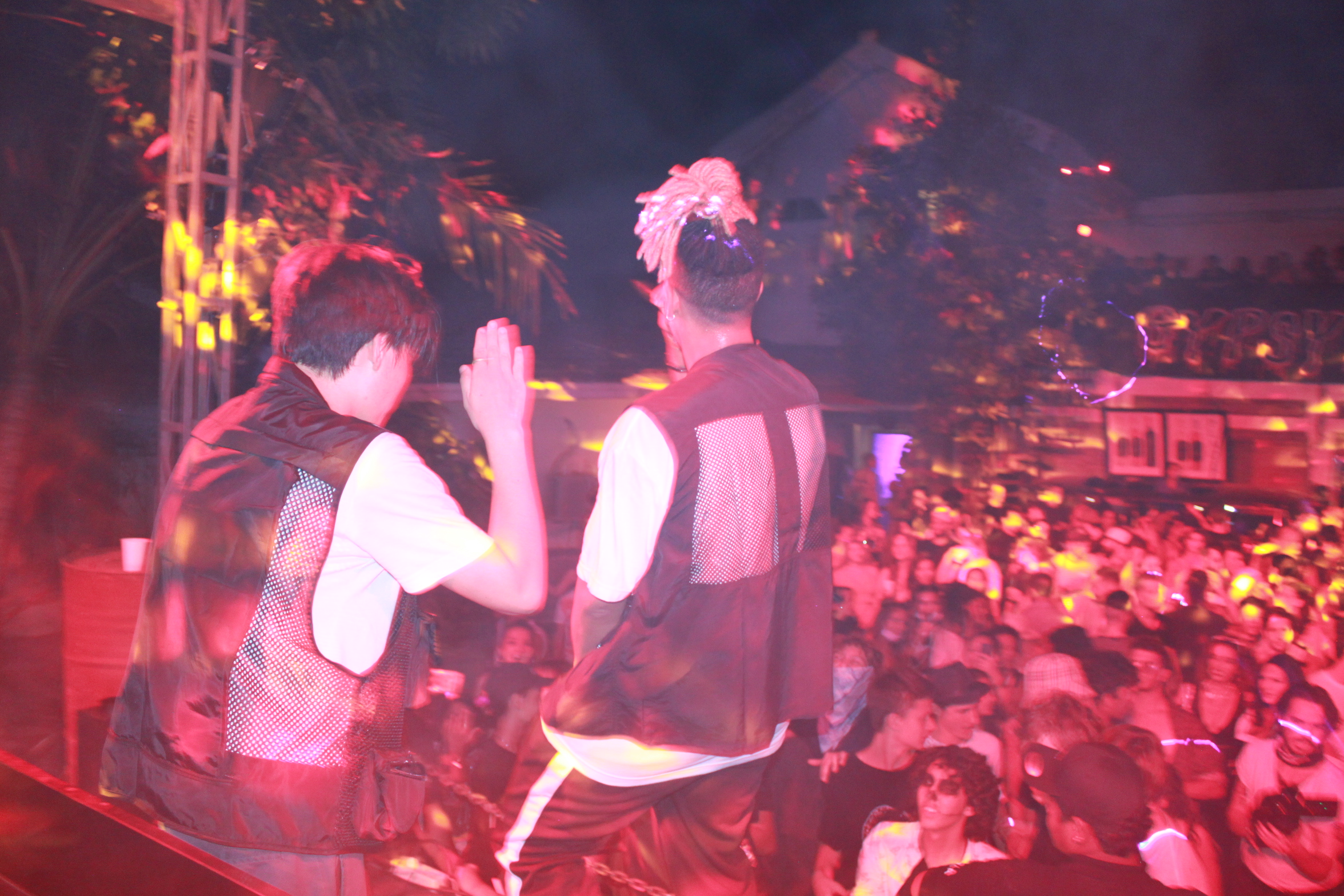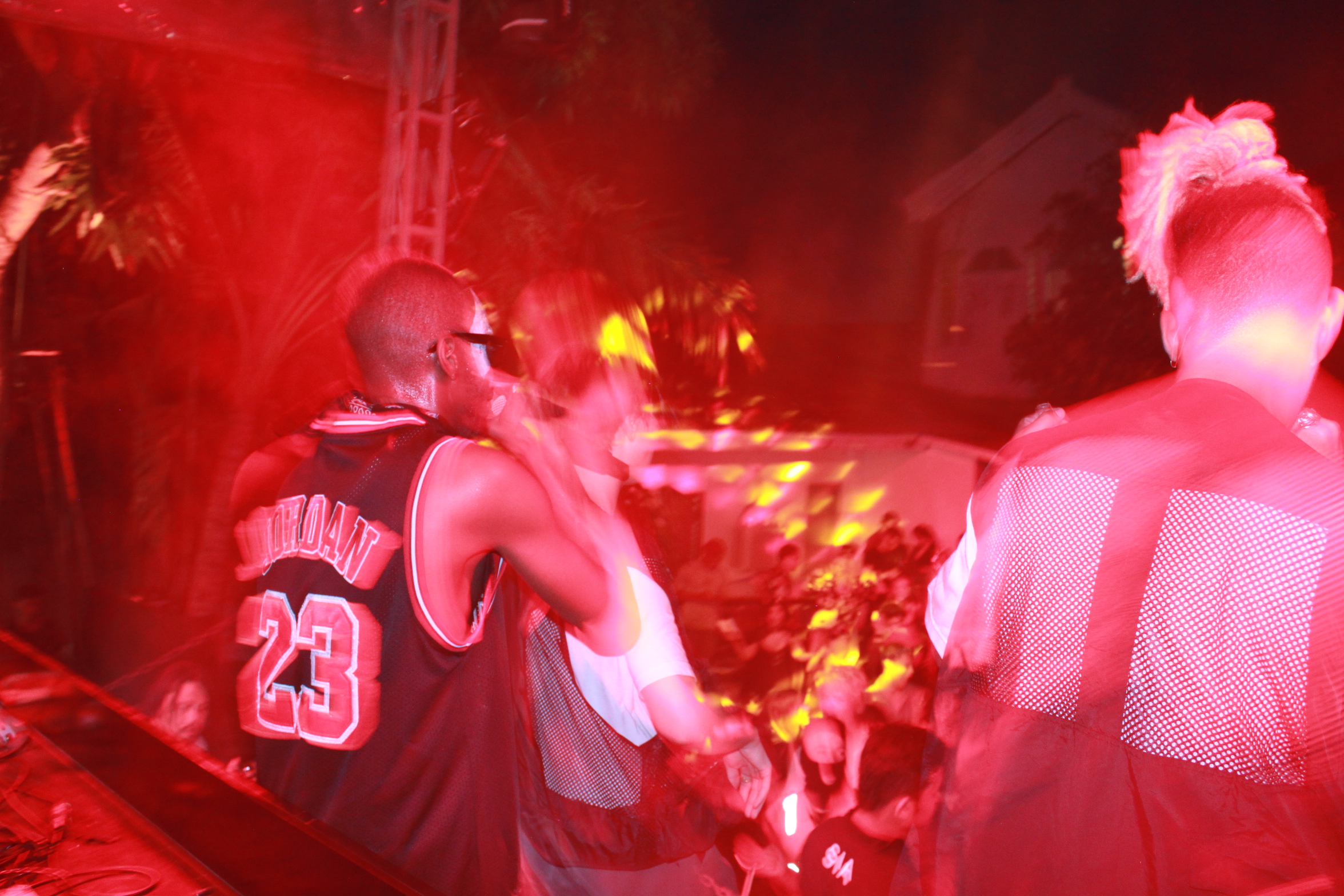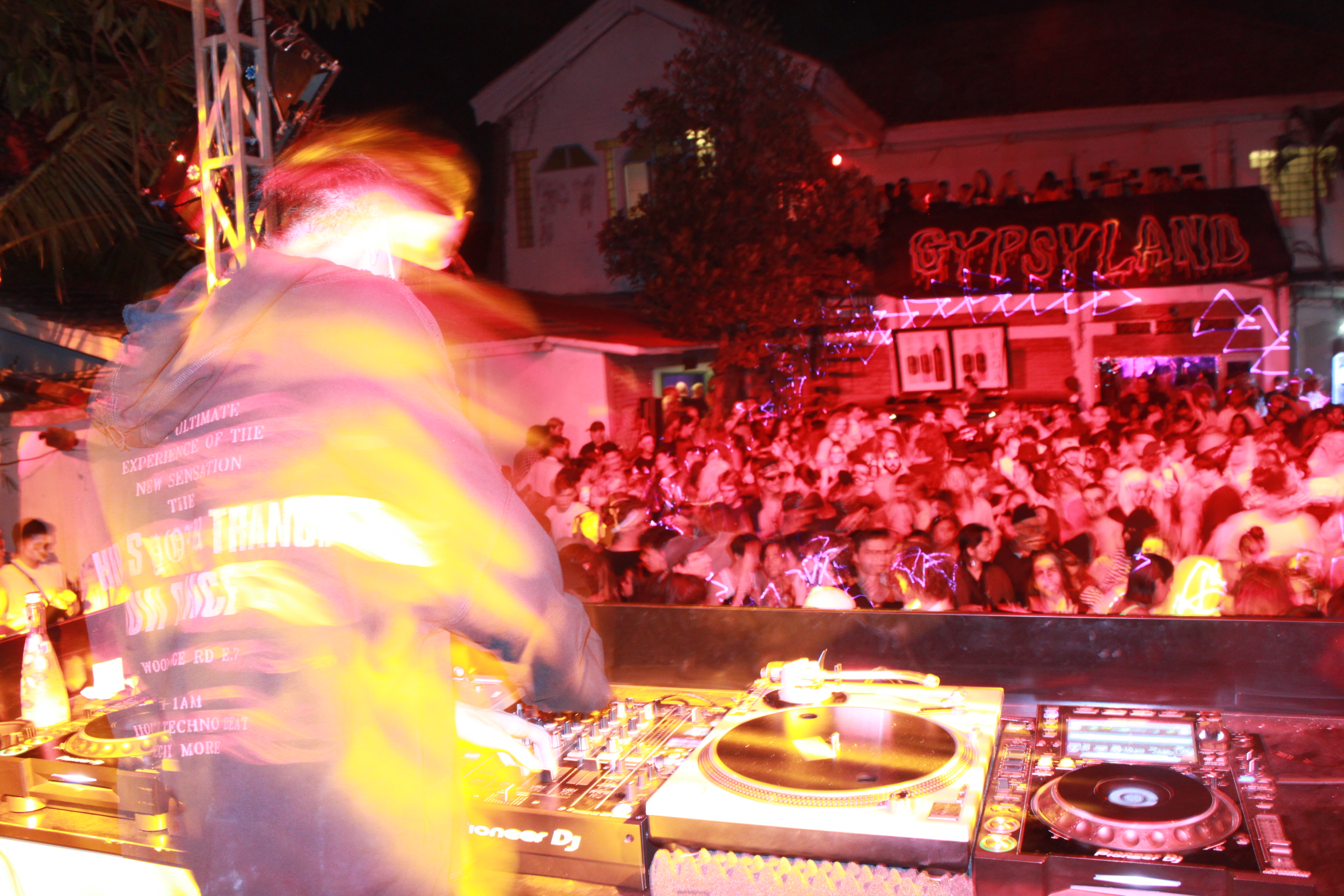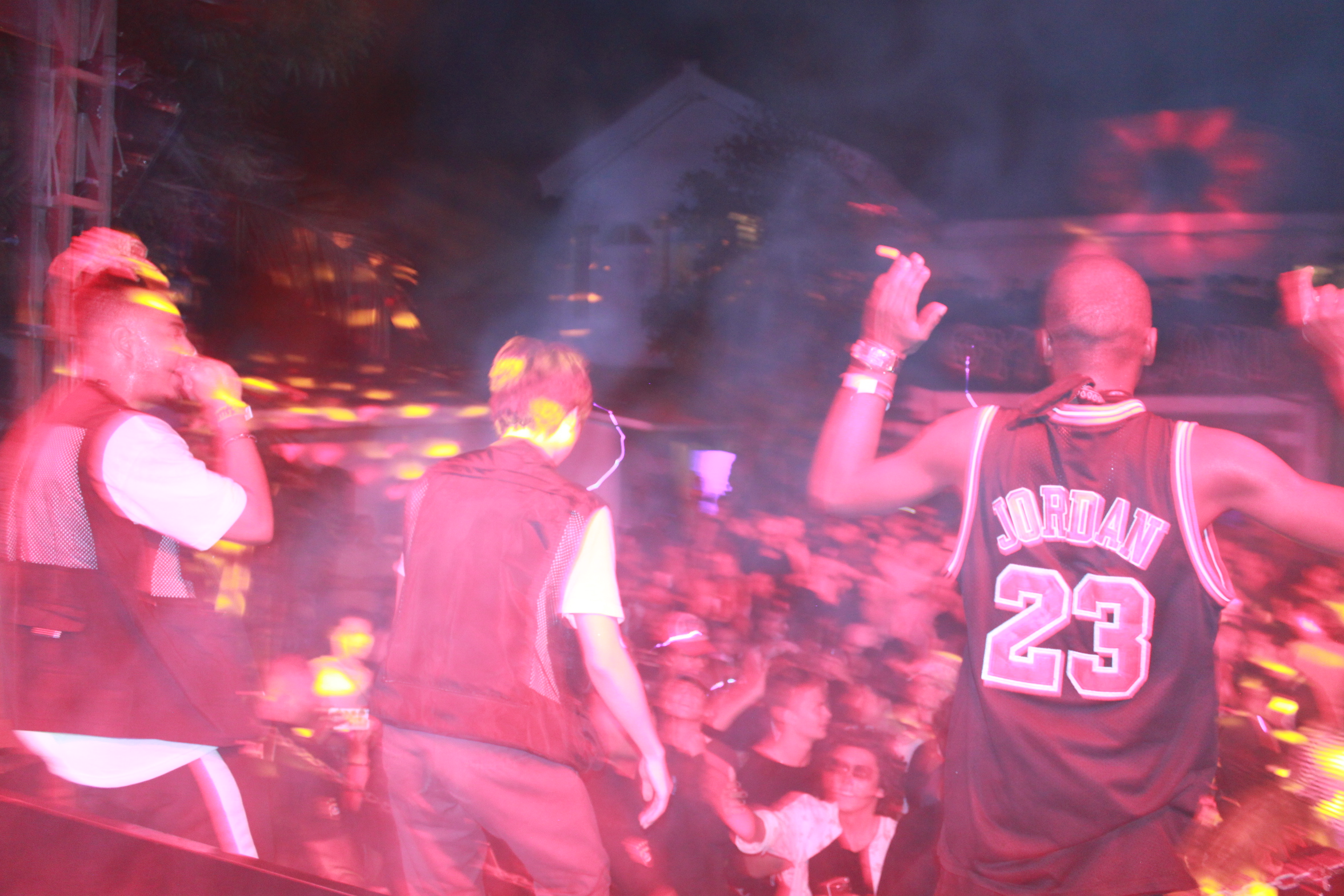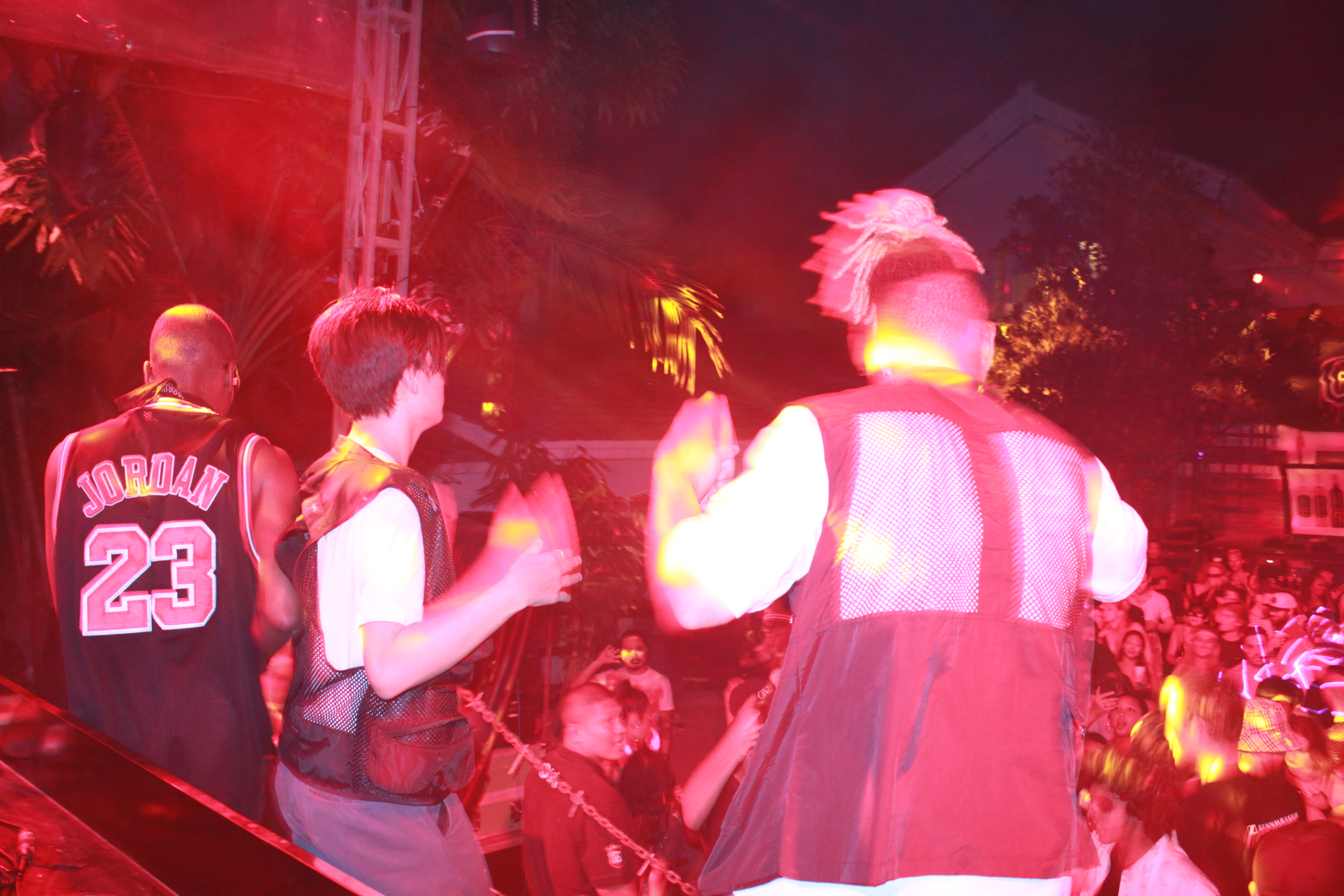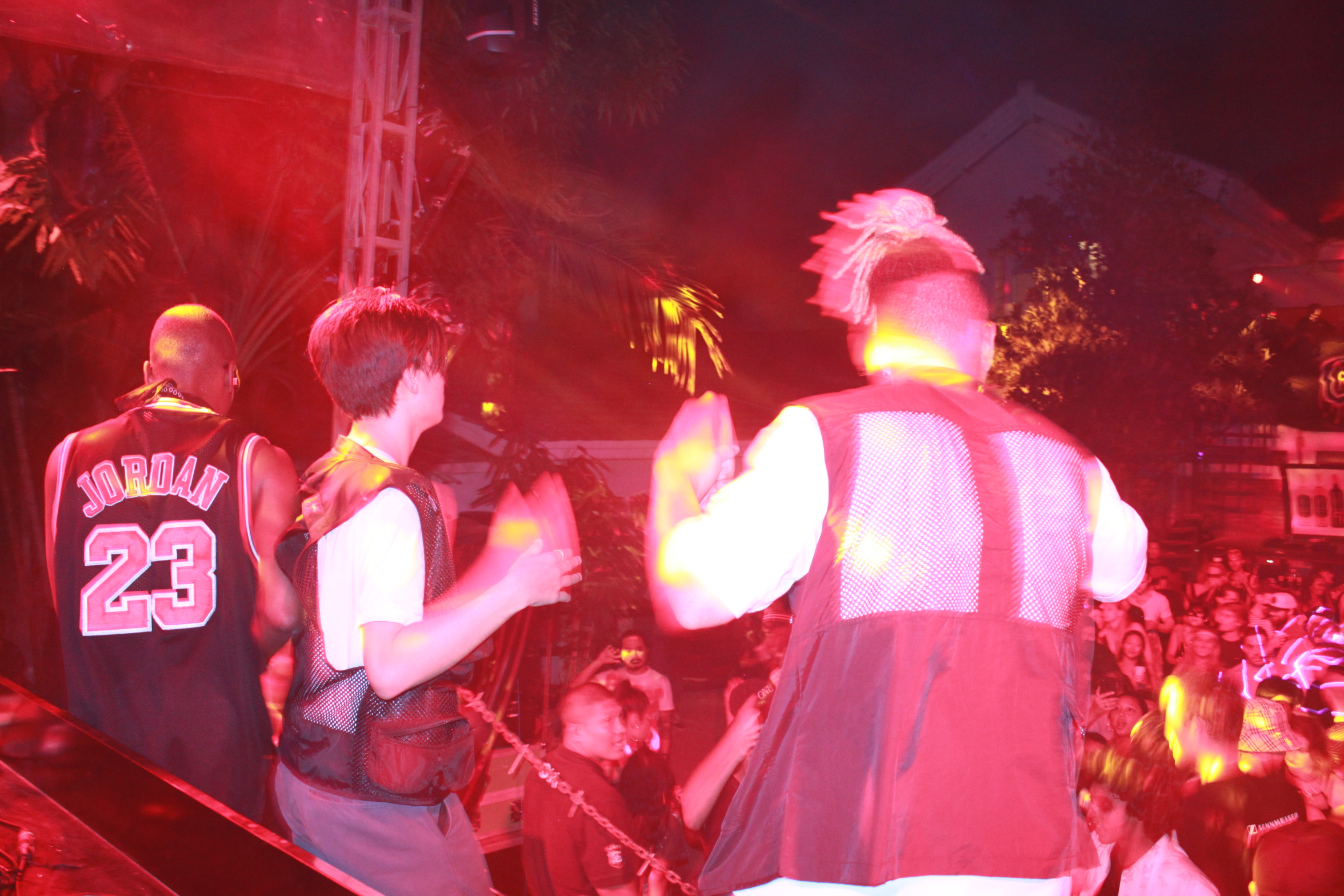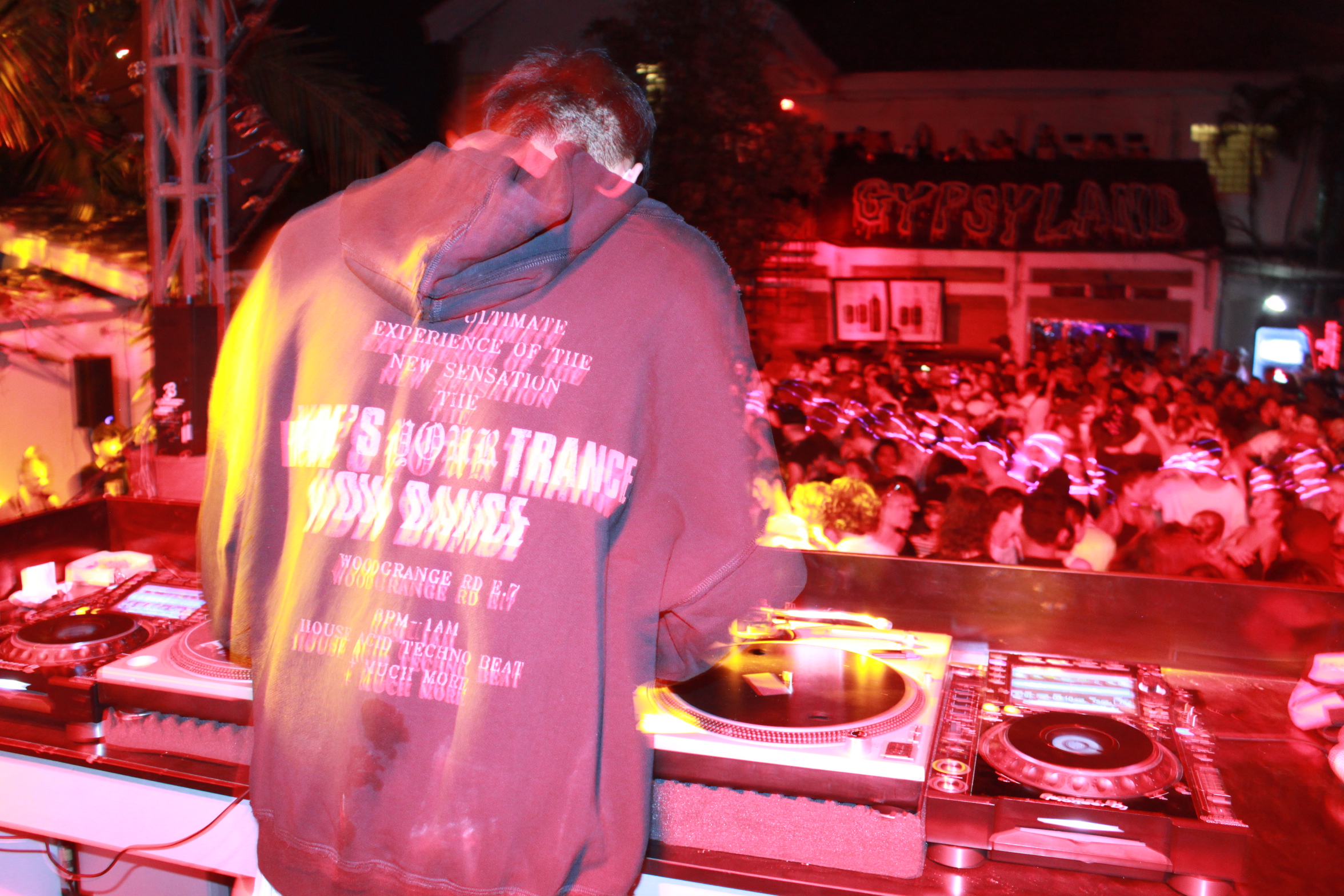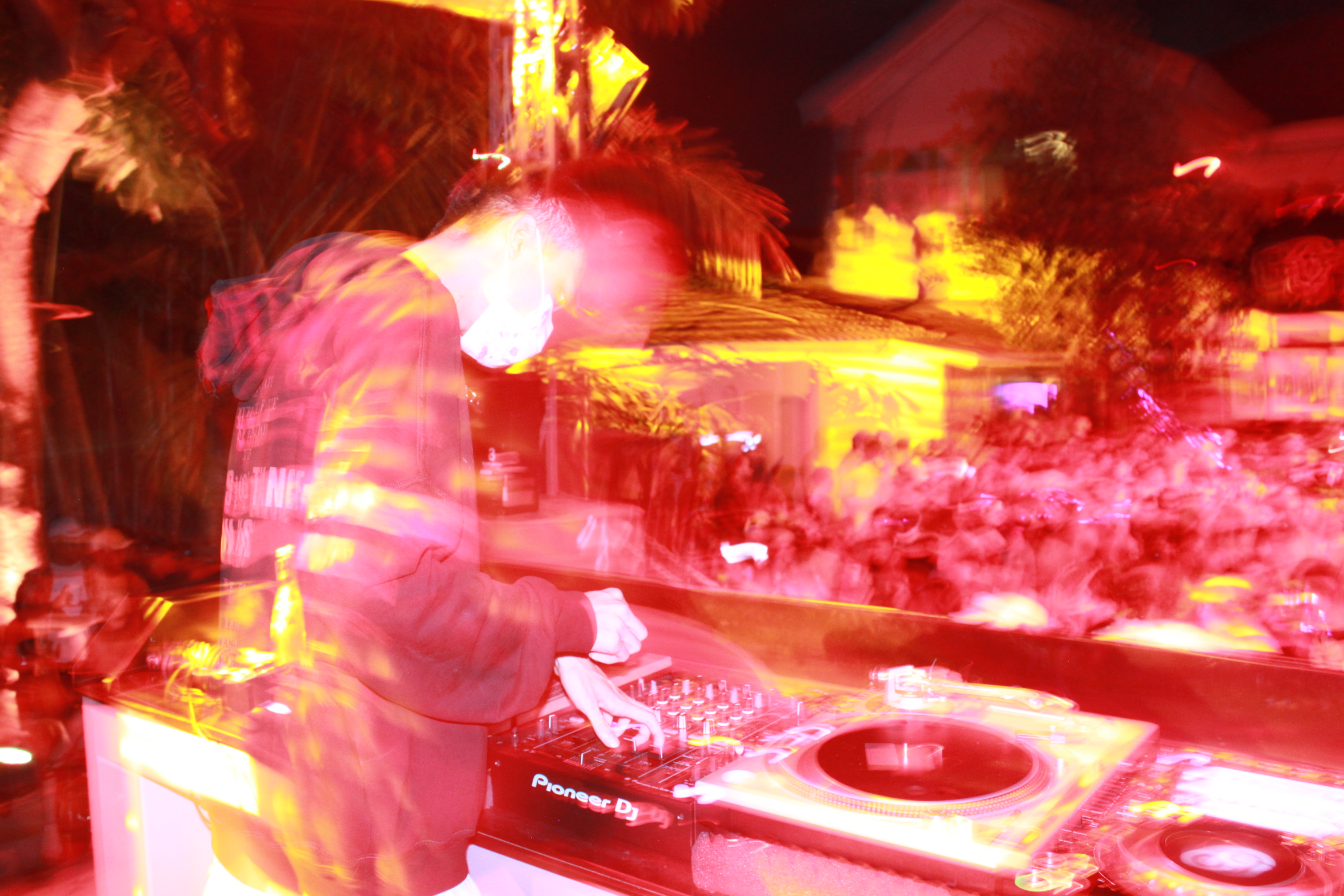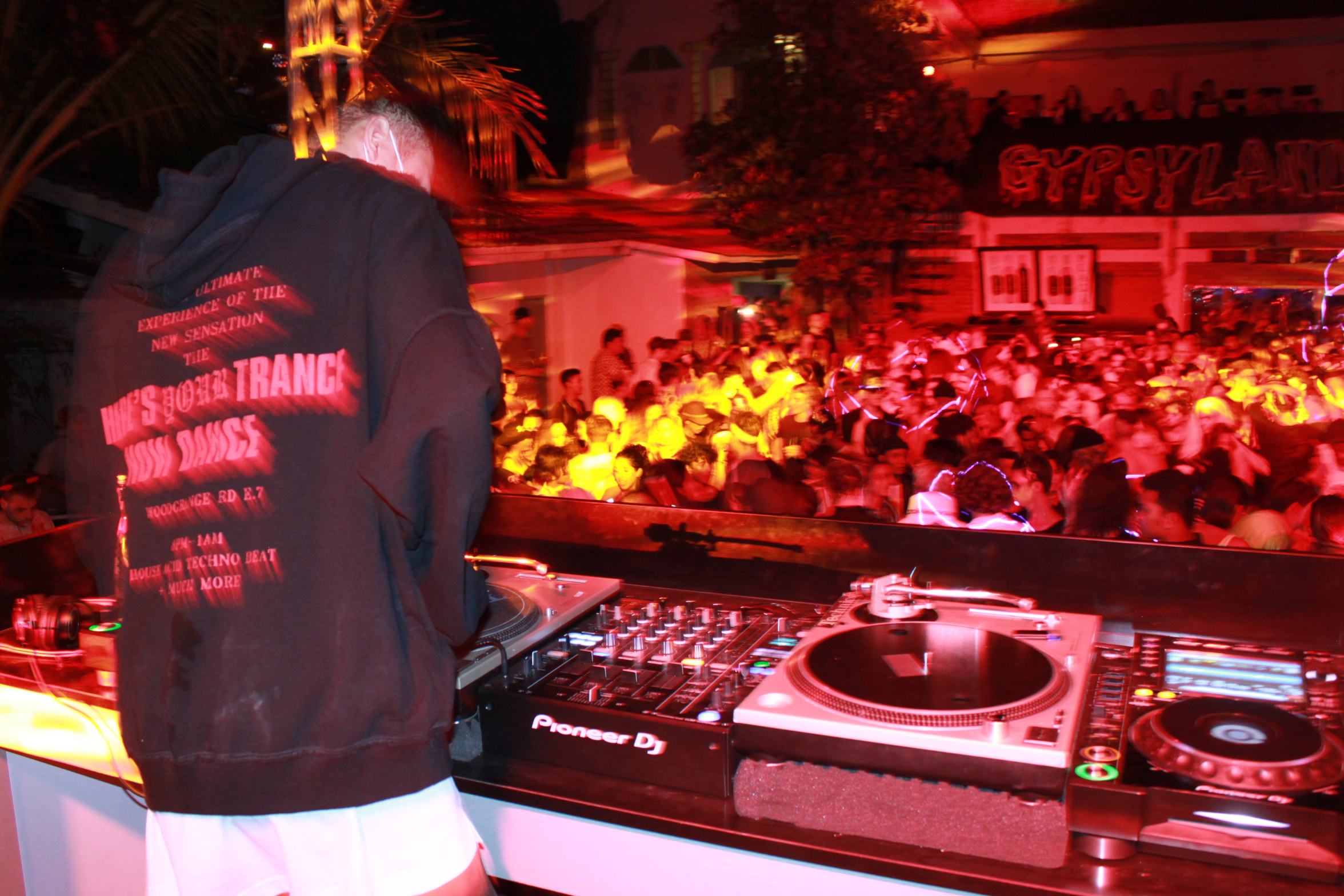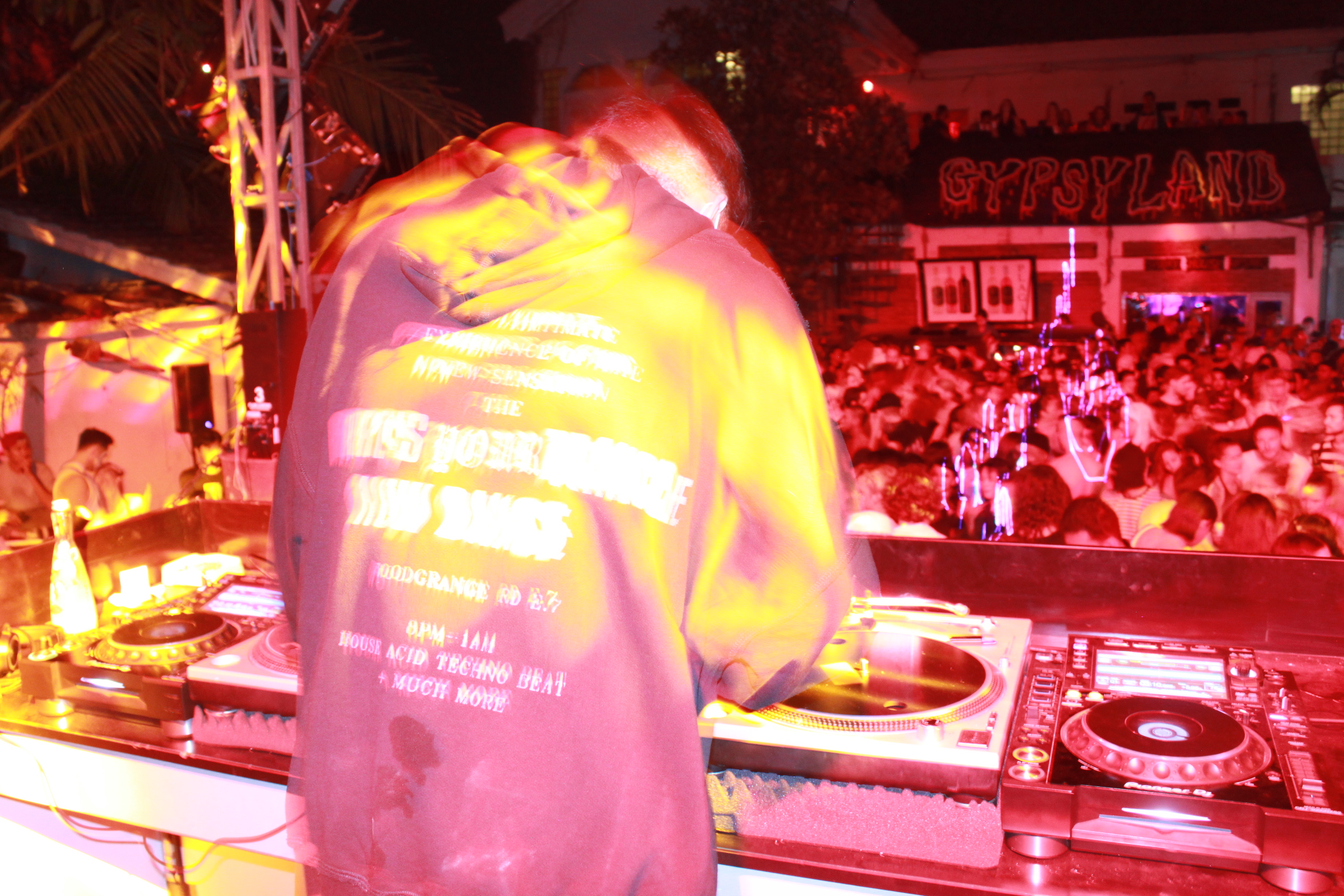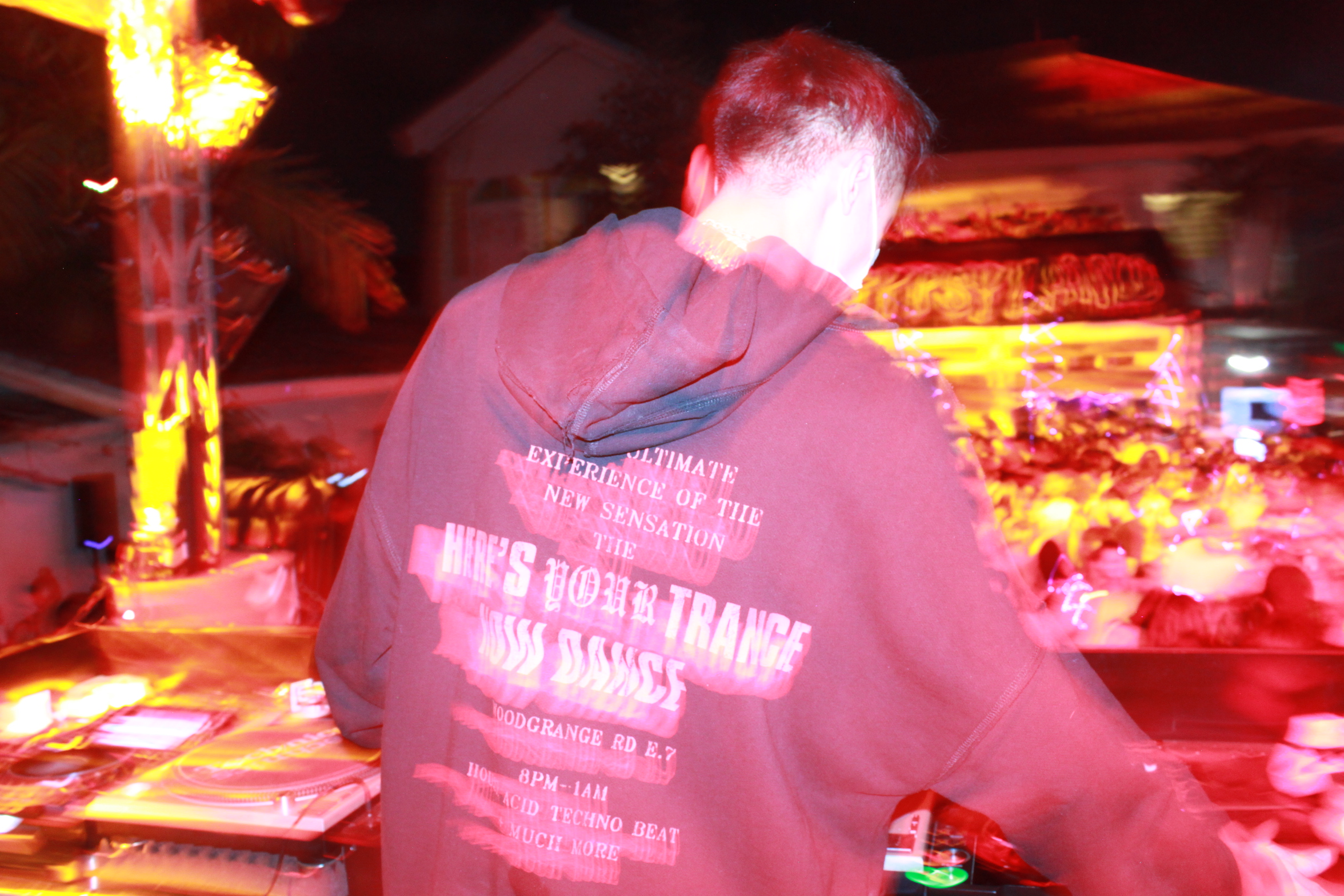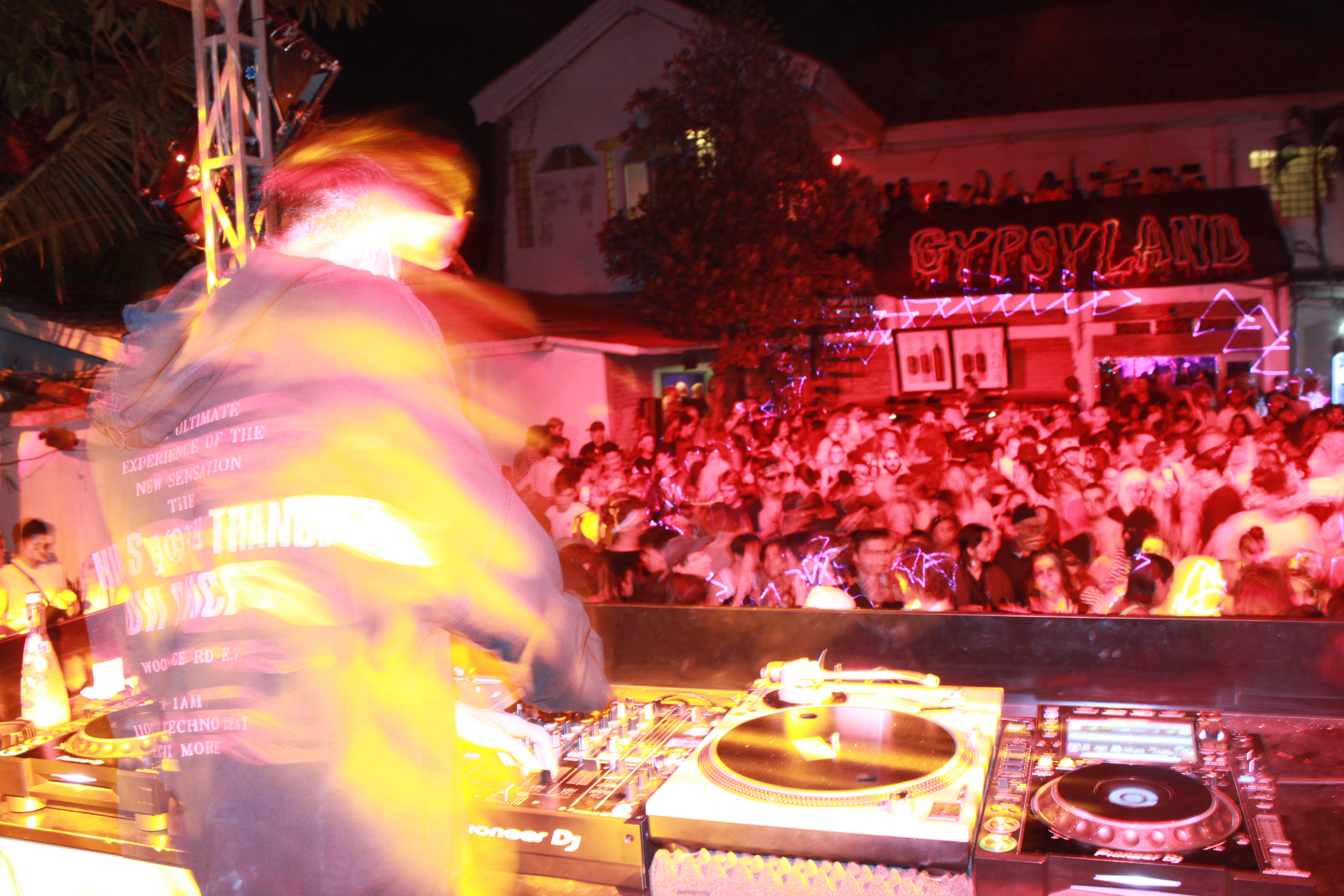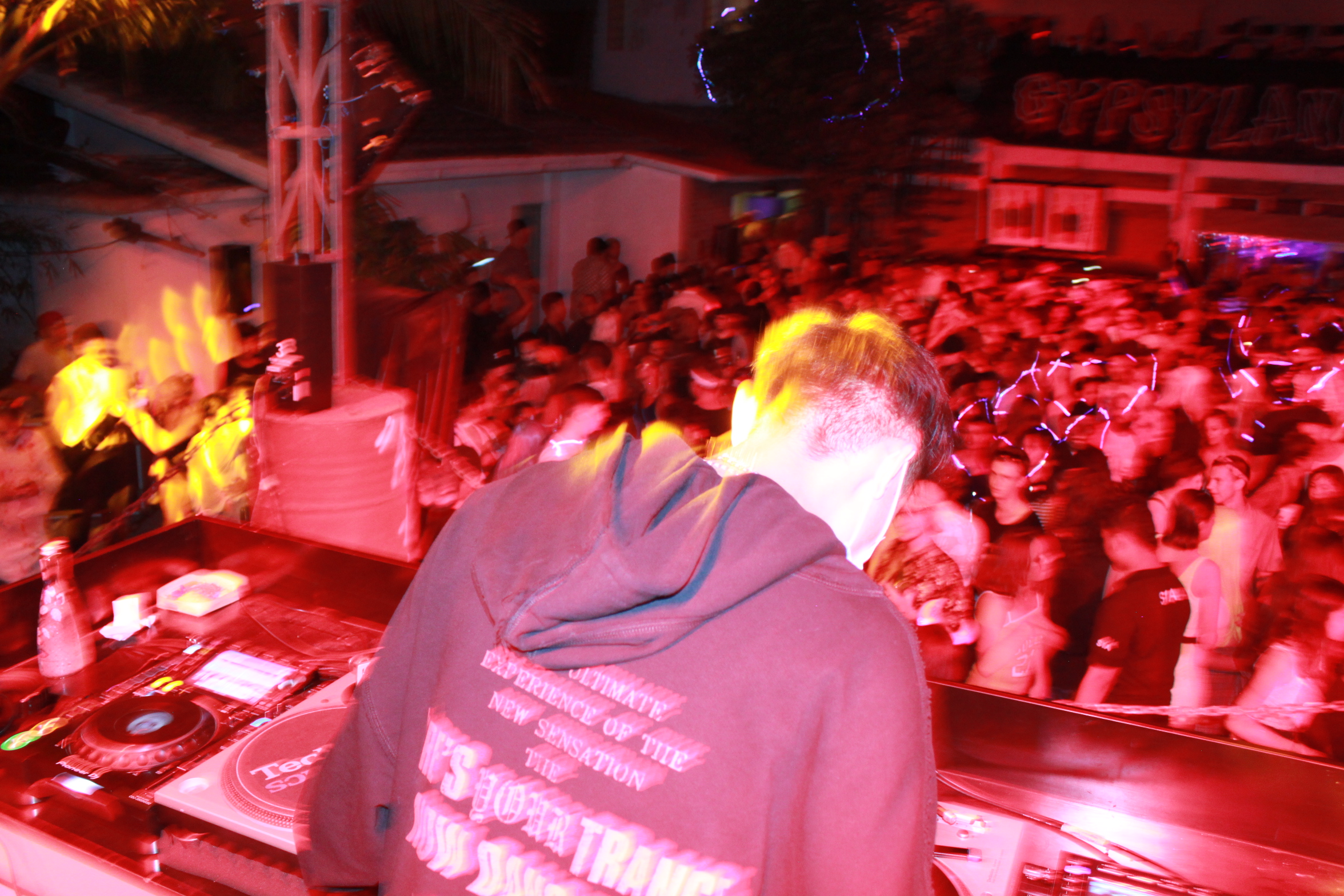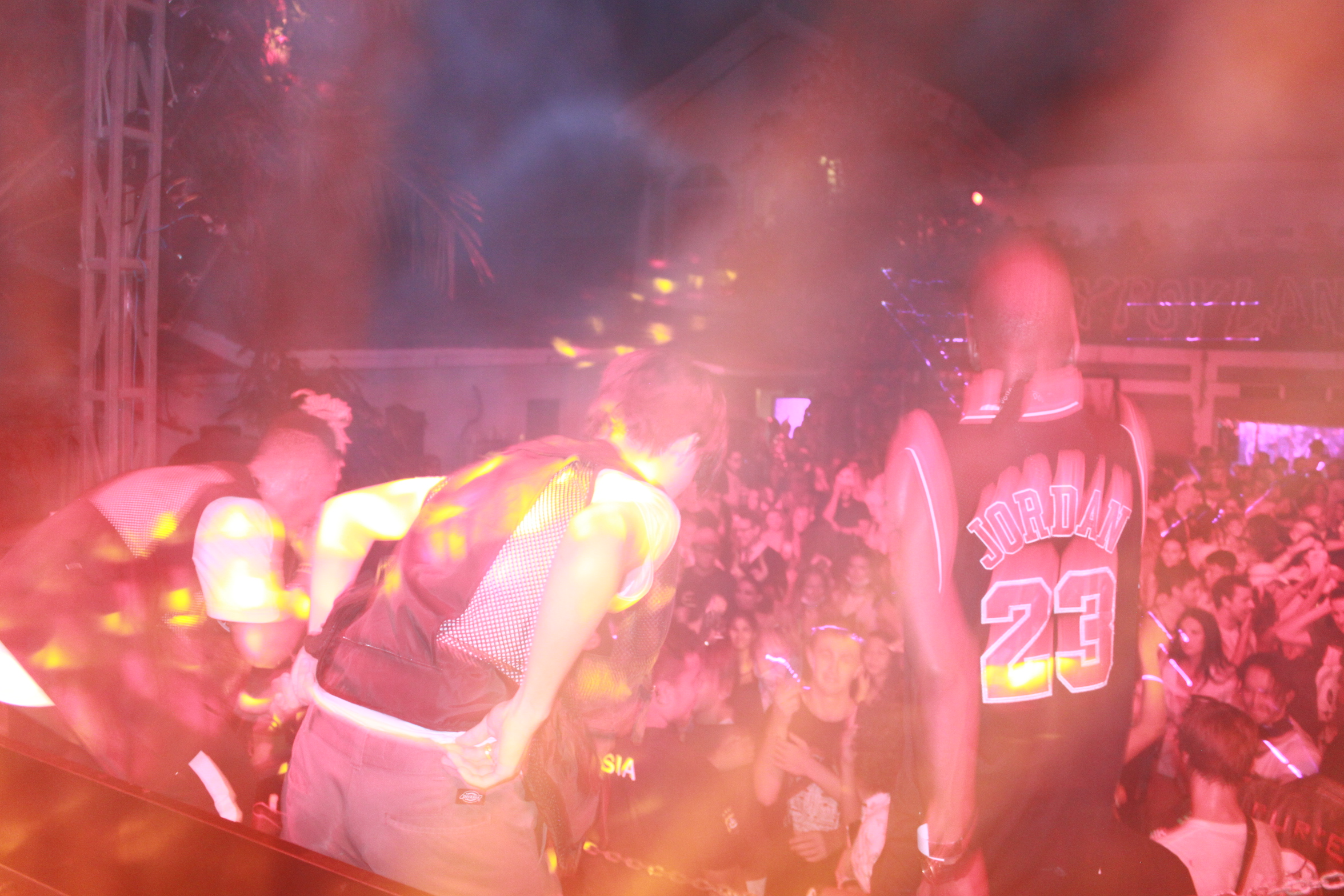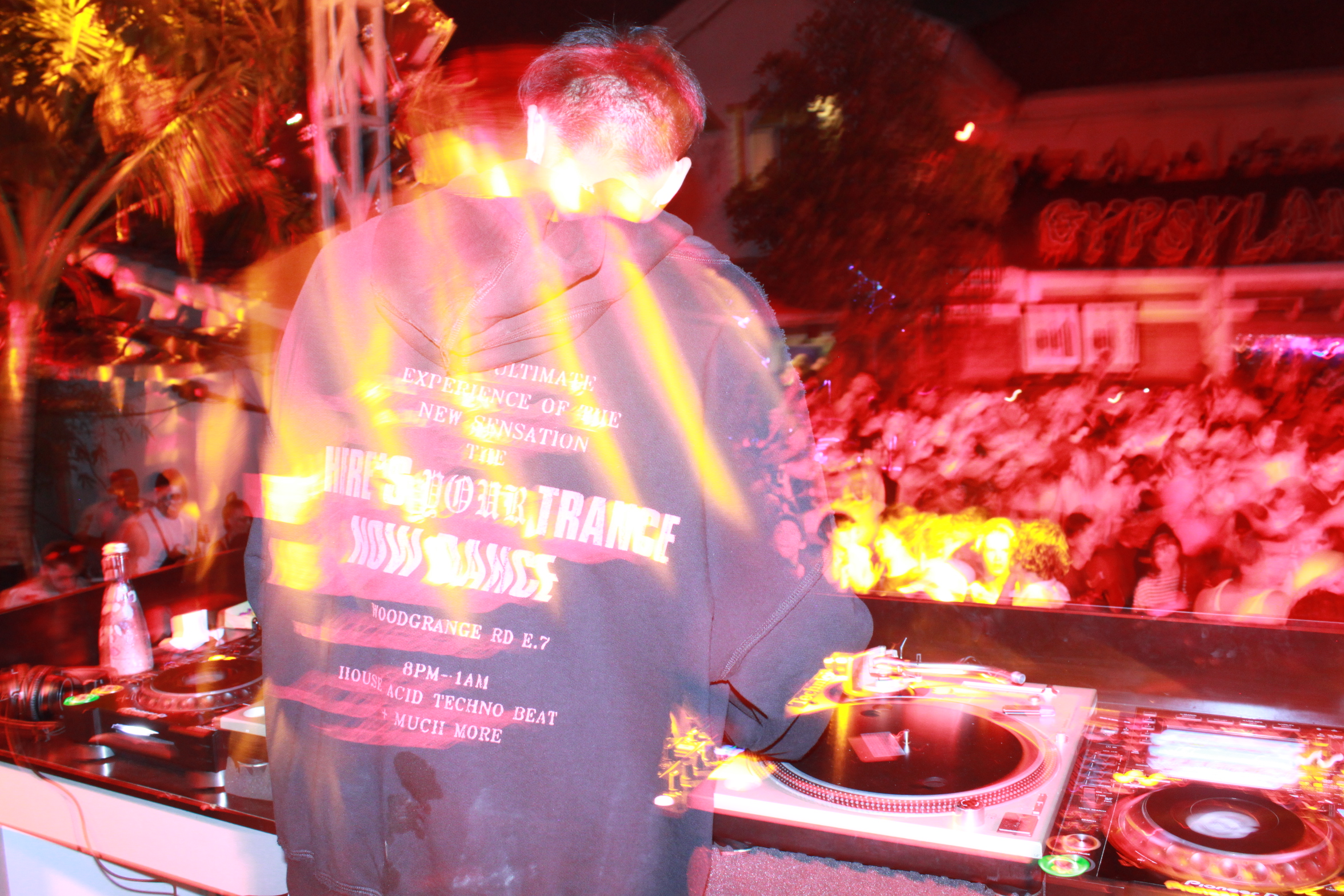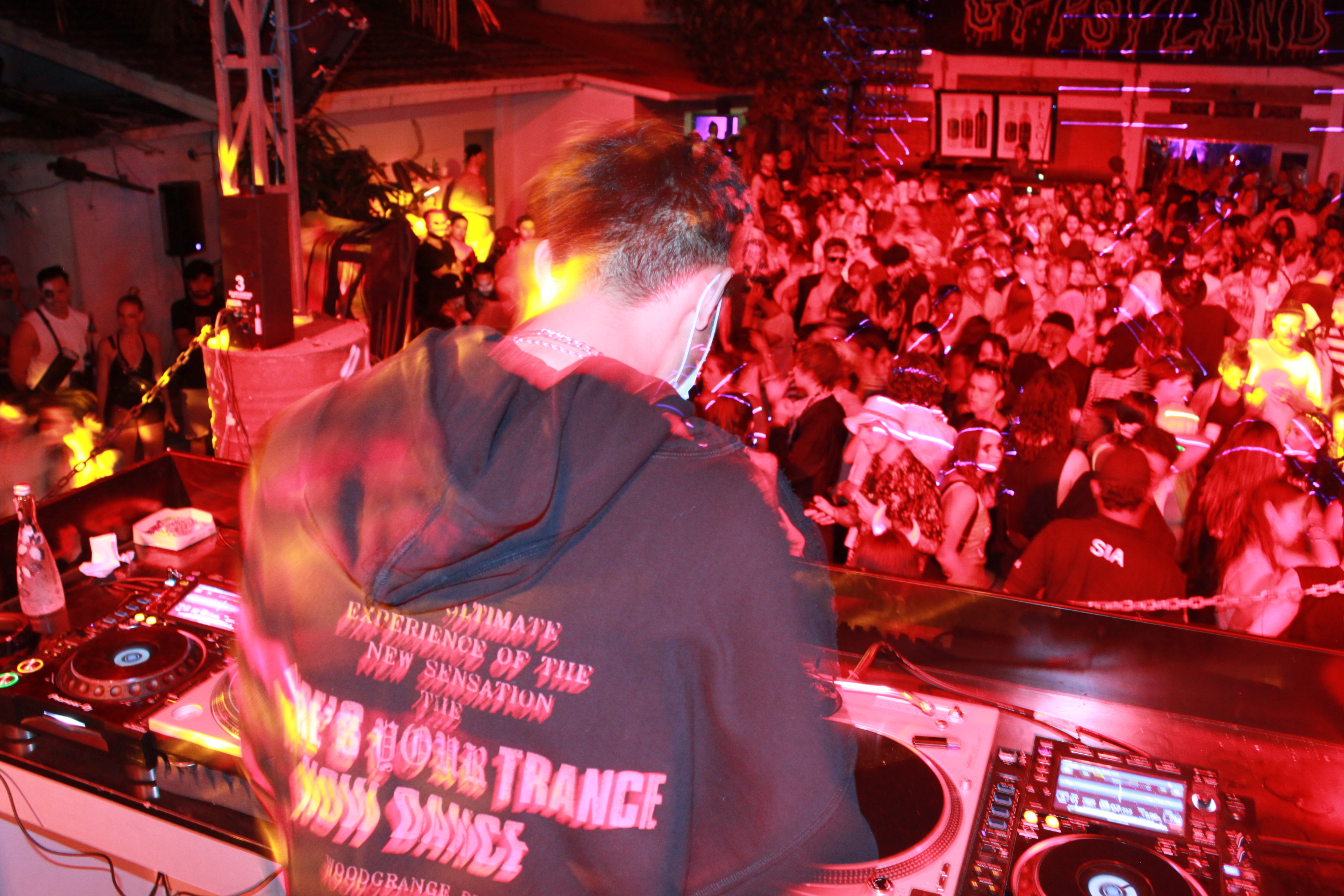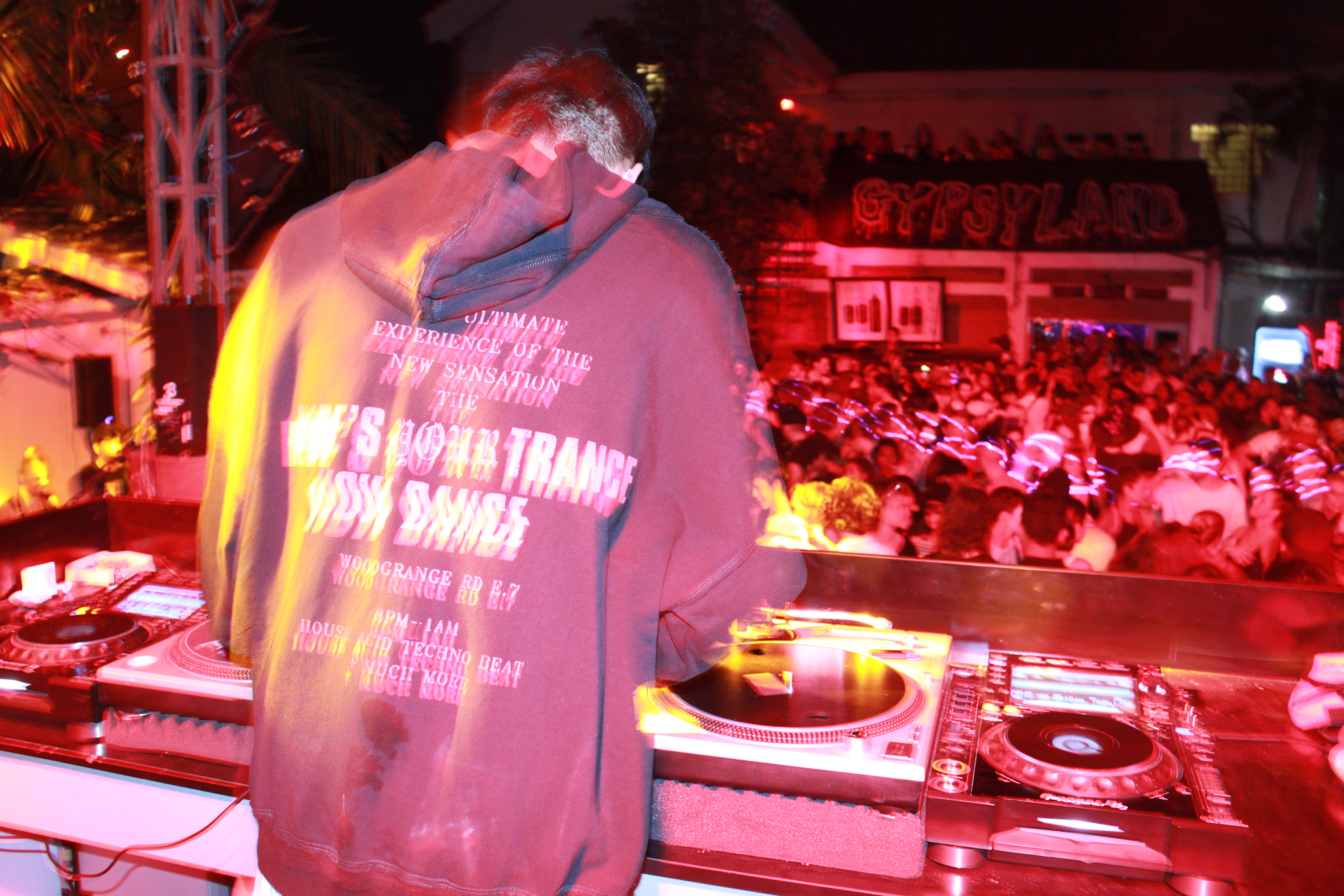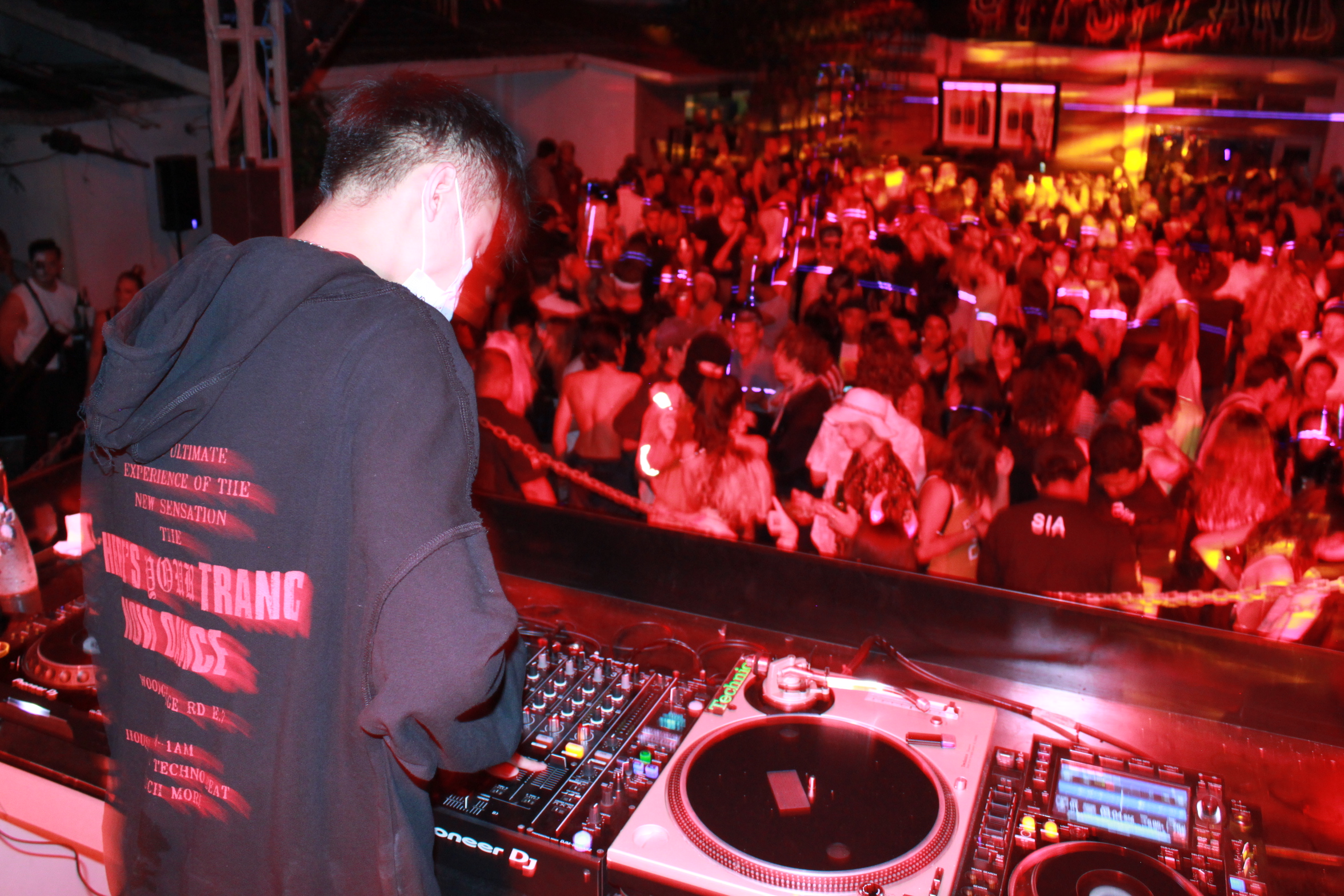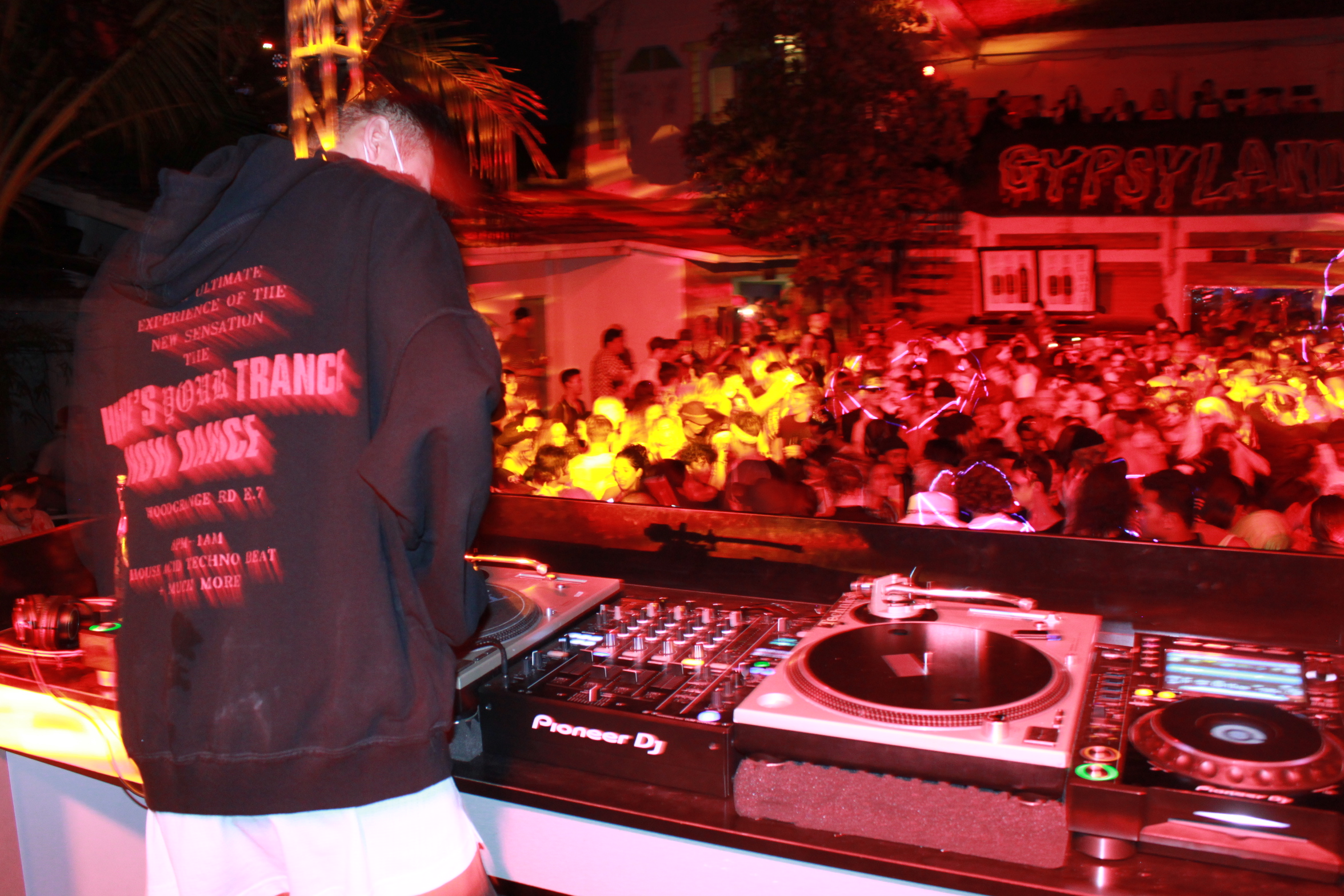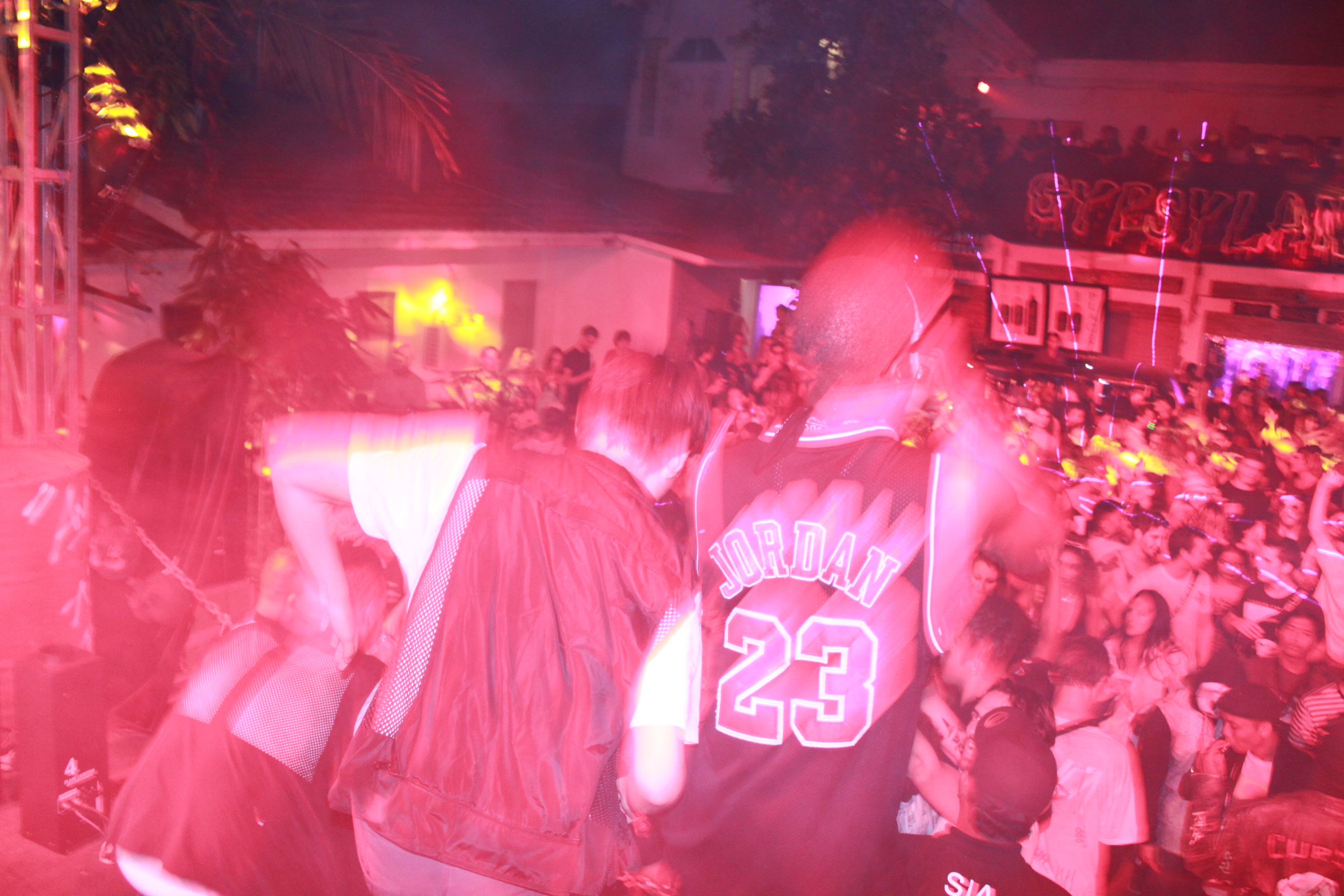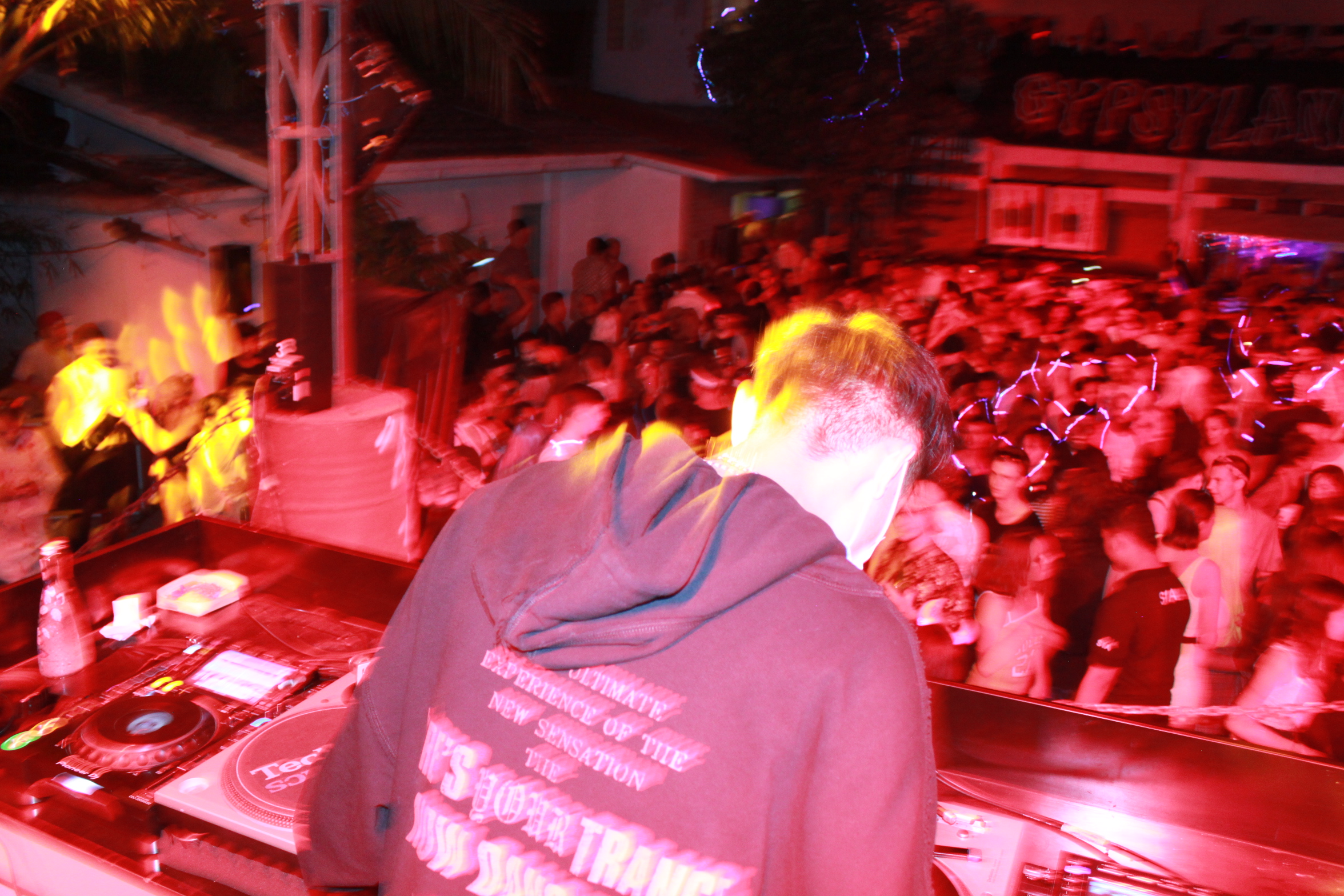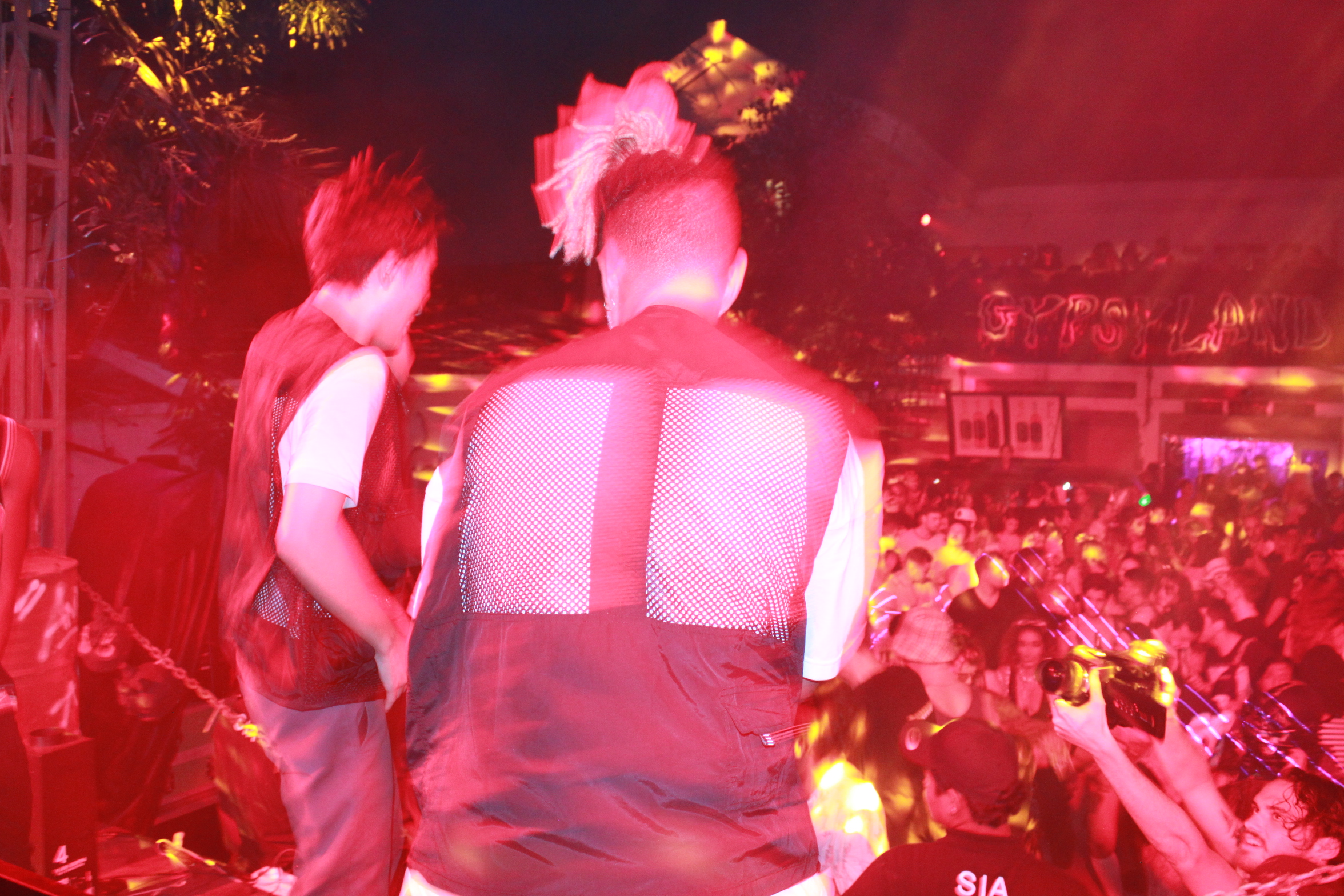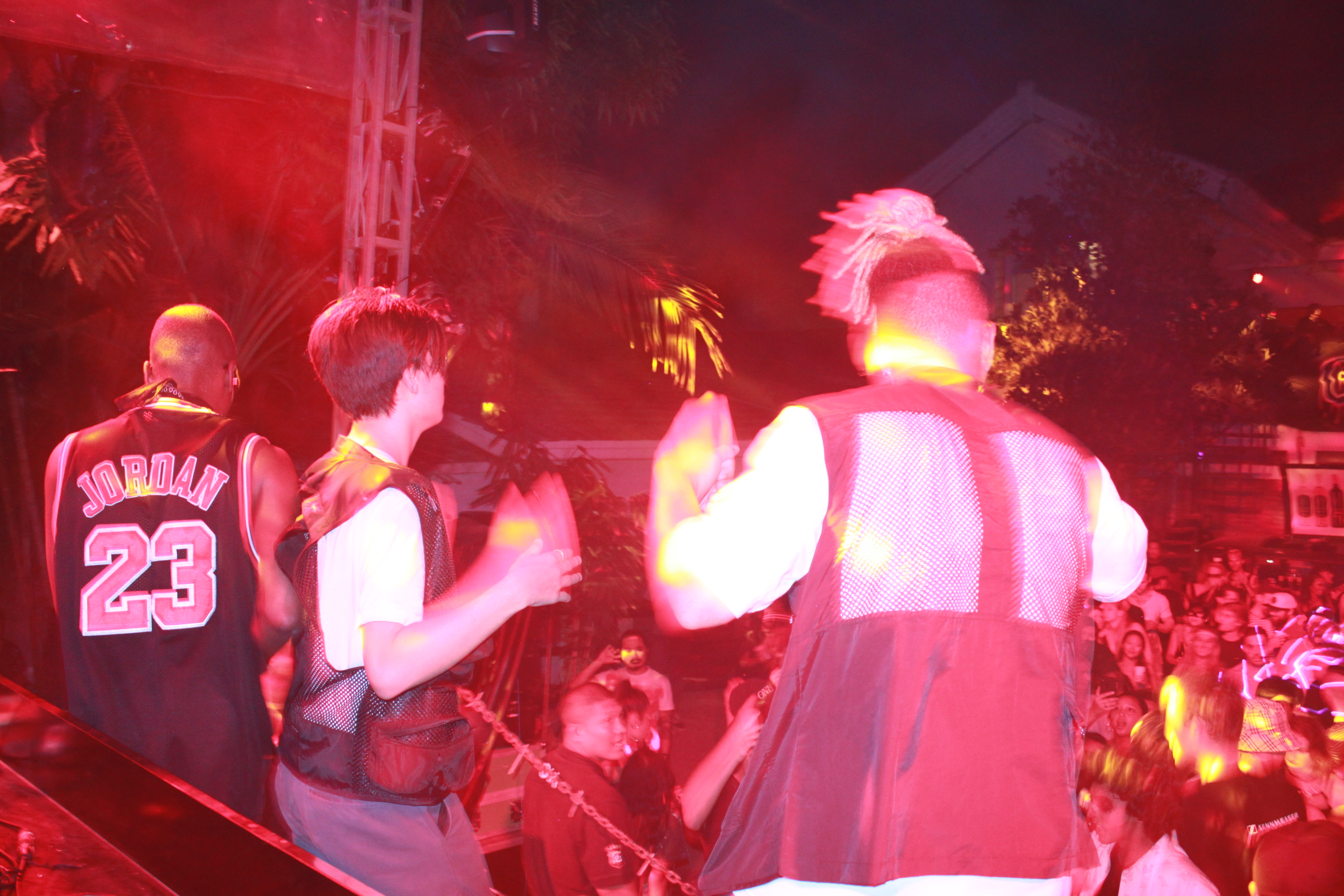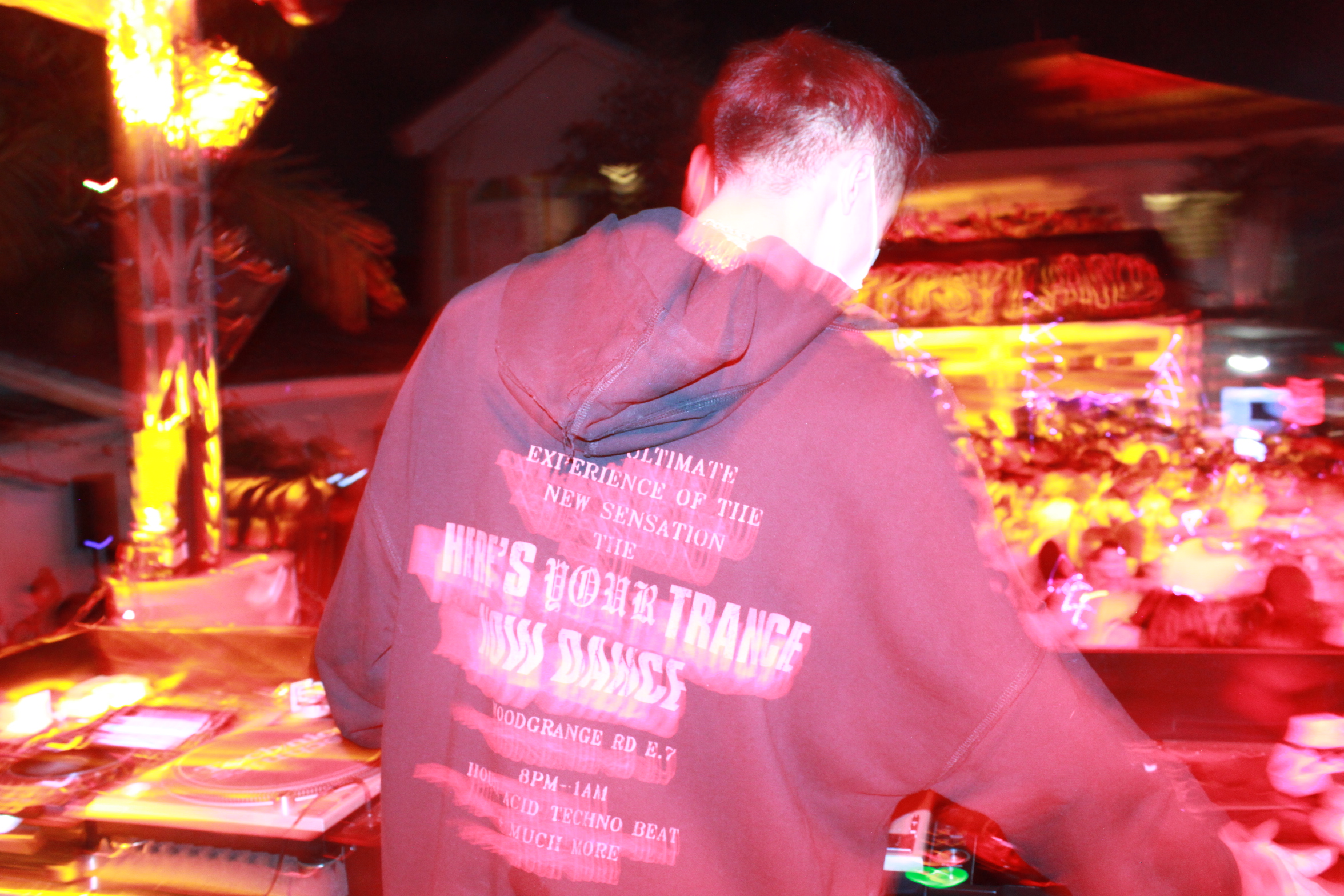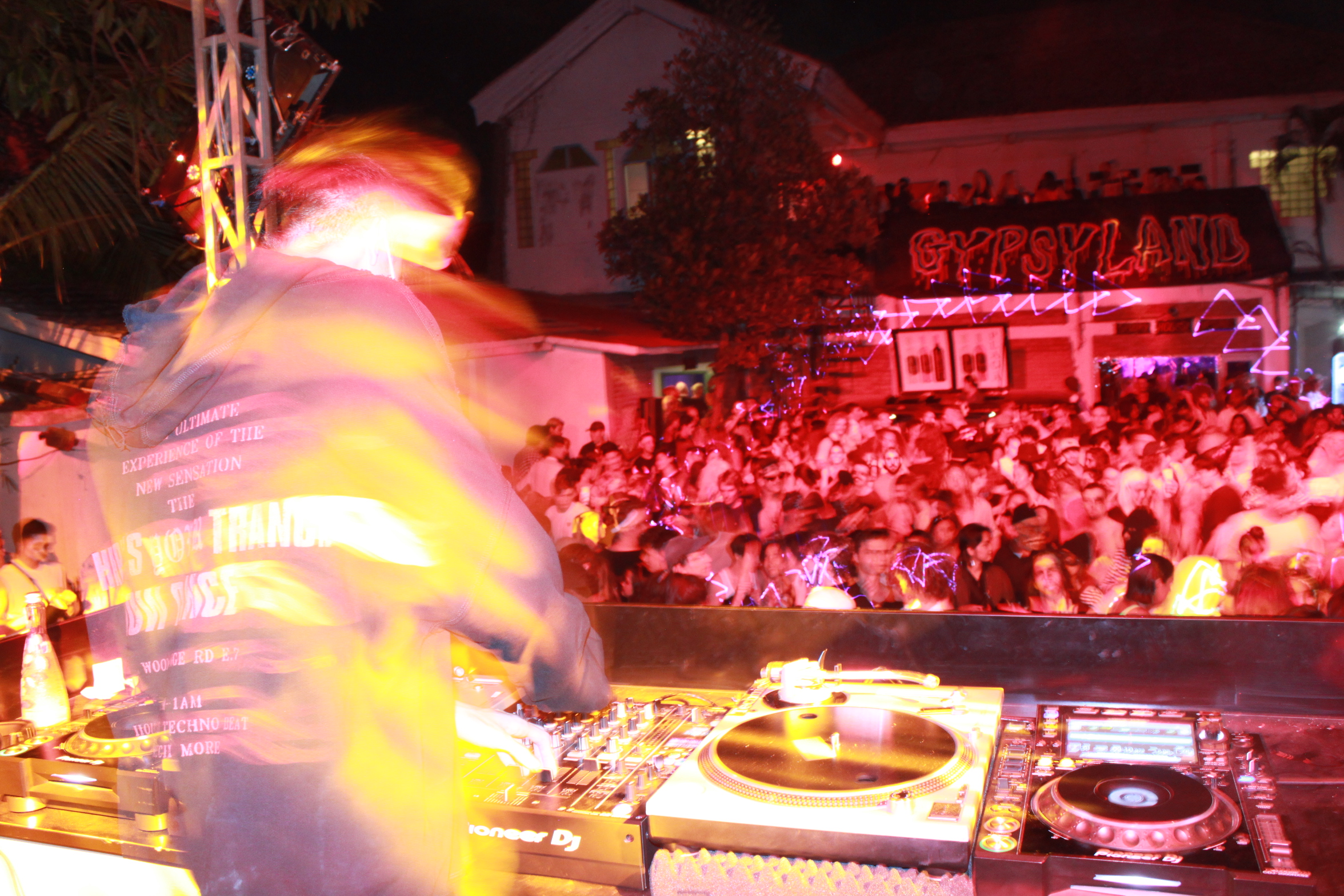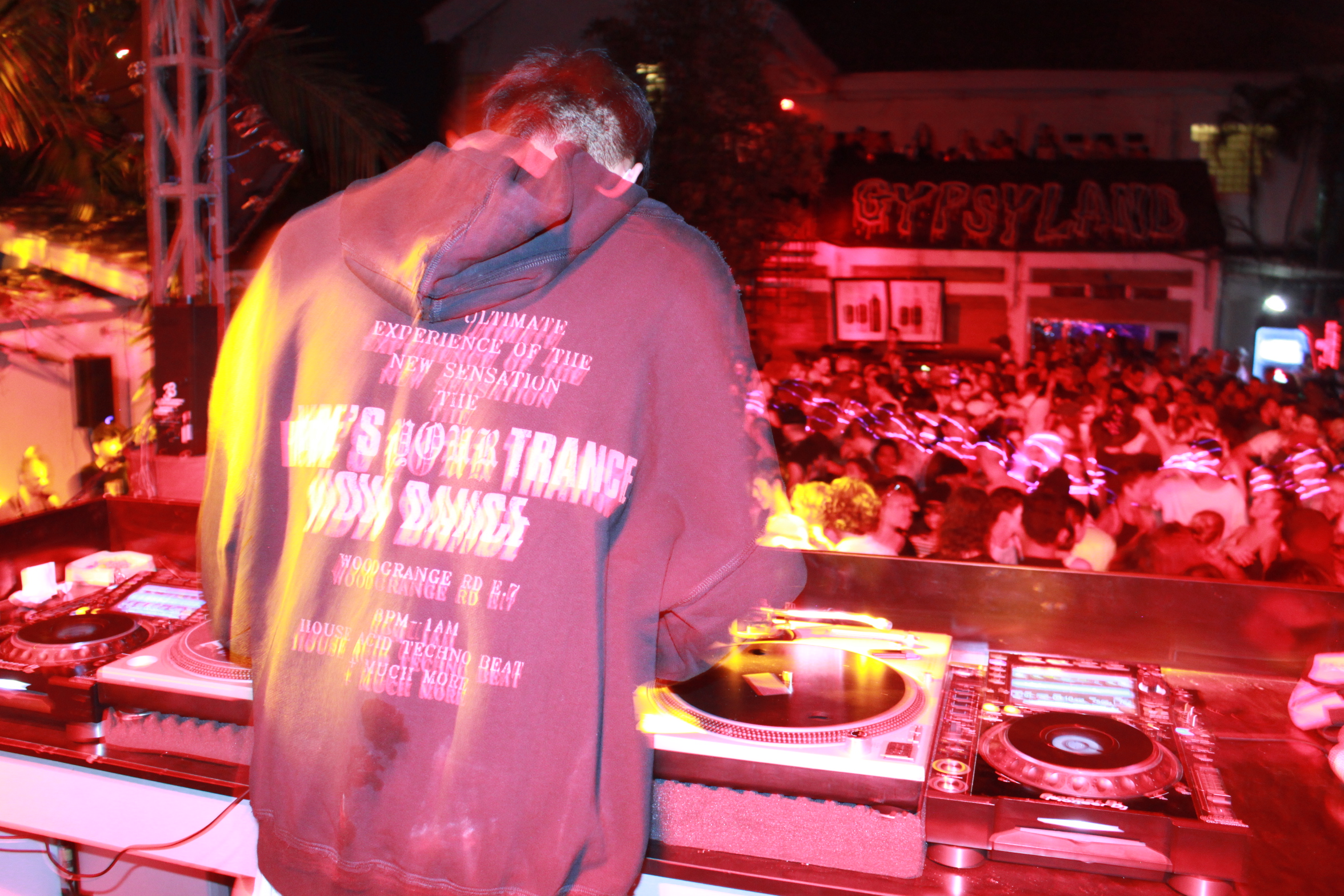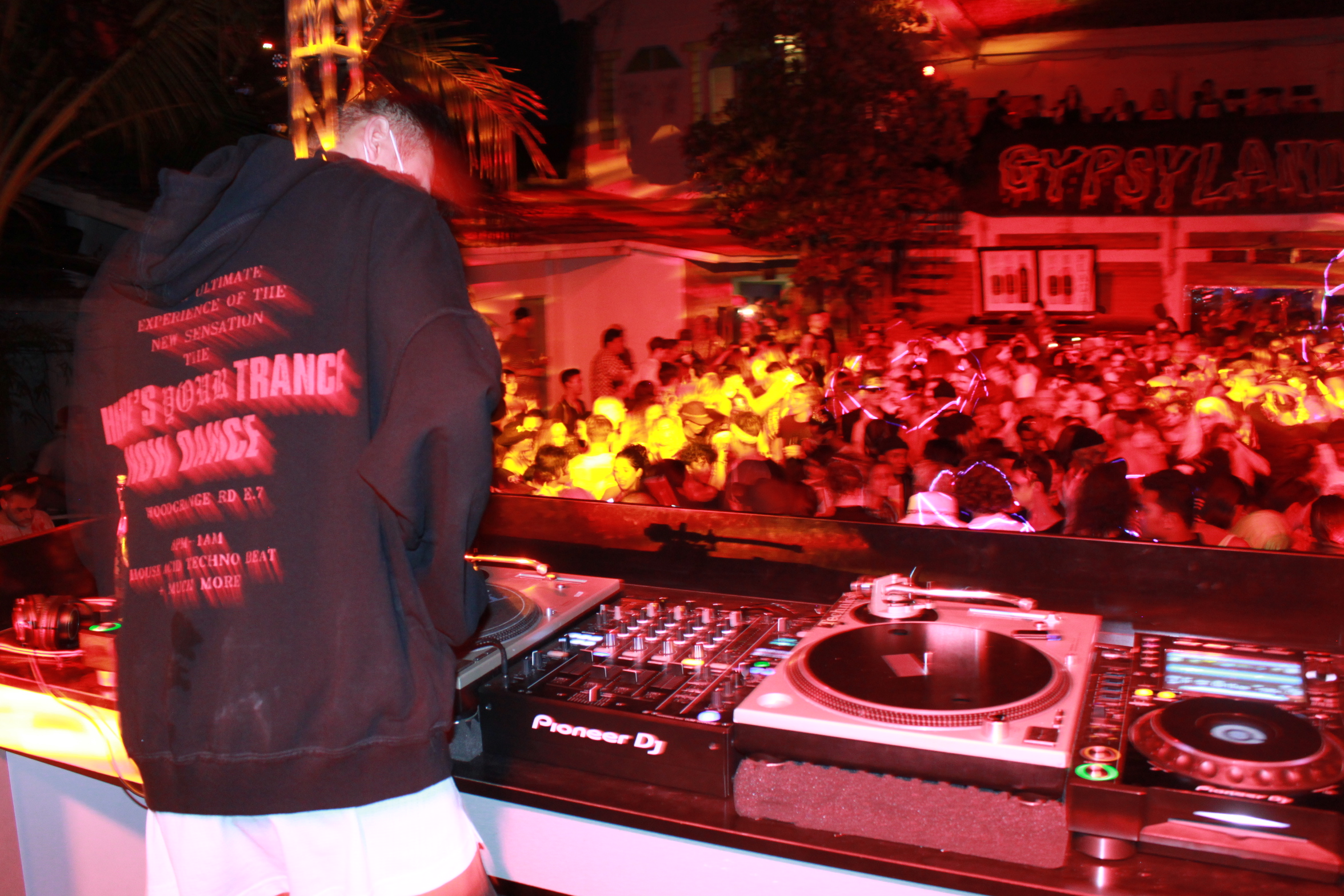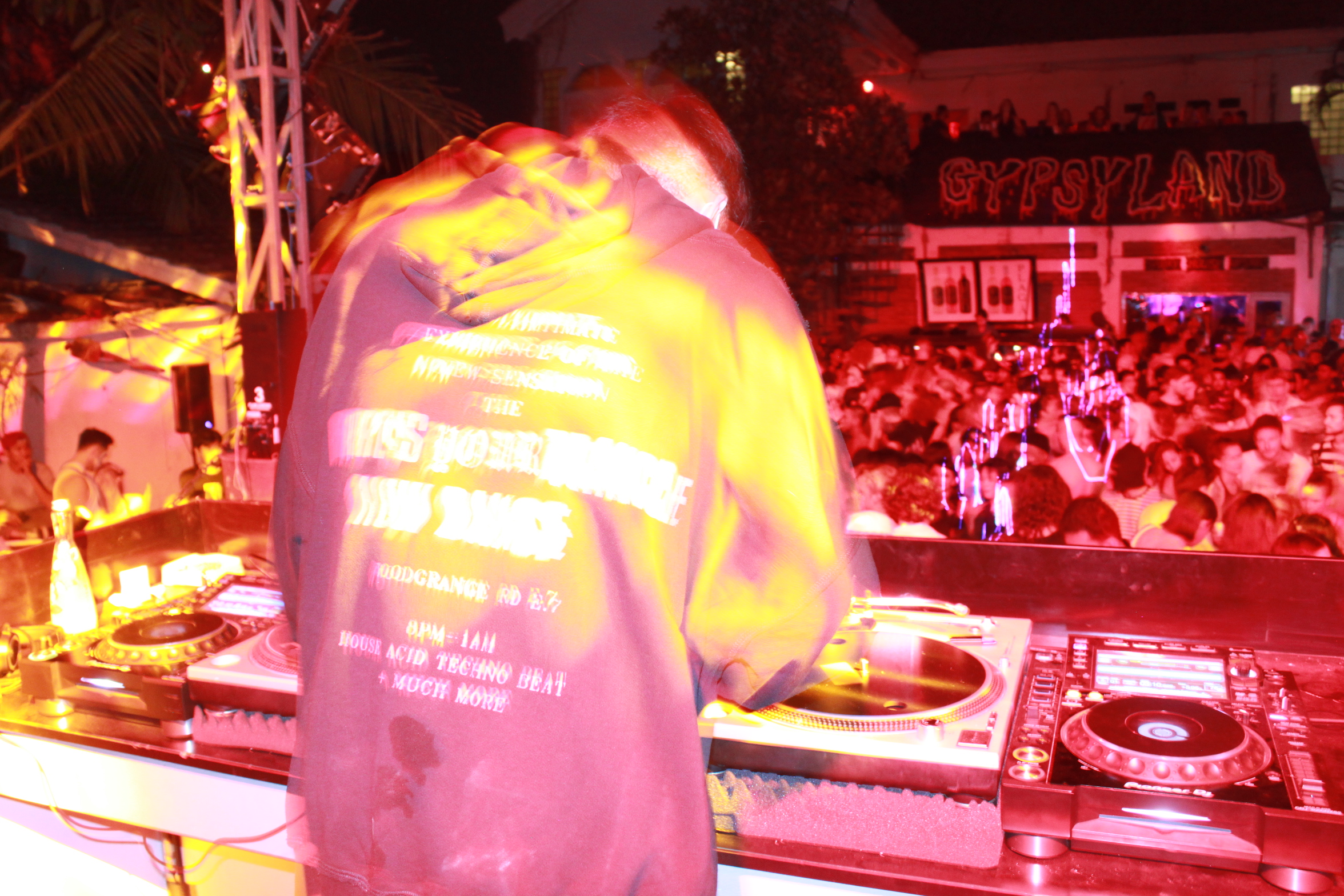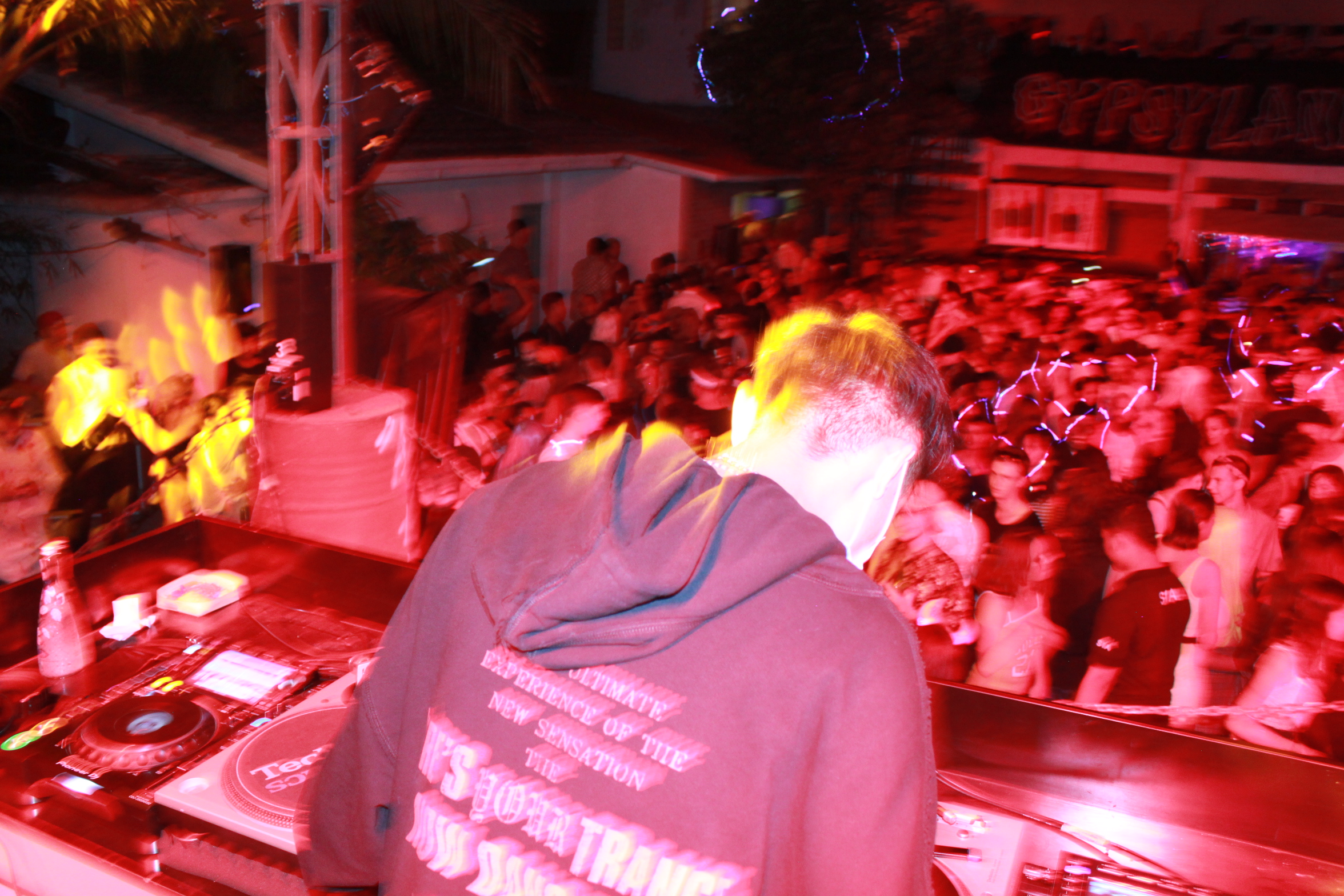 The next day, I met up with a friend of a friend to go skate, which is one of my favorite things to do whilst traveling. Inline skating is such a small niche community, so connecting with other skates all over the world is a very special thing to me. After such a surreal weekend, going back to work the next day felt weird. I had my annual performance review, literally first thing in the morning after this experience, and the contrast between what happened that weekend and in that meeting is such an interesting thing. I'm happy with my two separate lives though and I wouldn't change my situation for anything else in the world.